5 Benefits of Replacing Your Windows with Energy-Efficient Options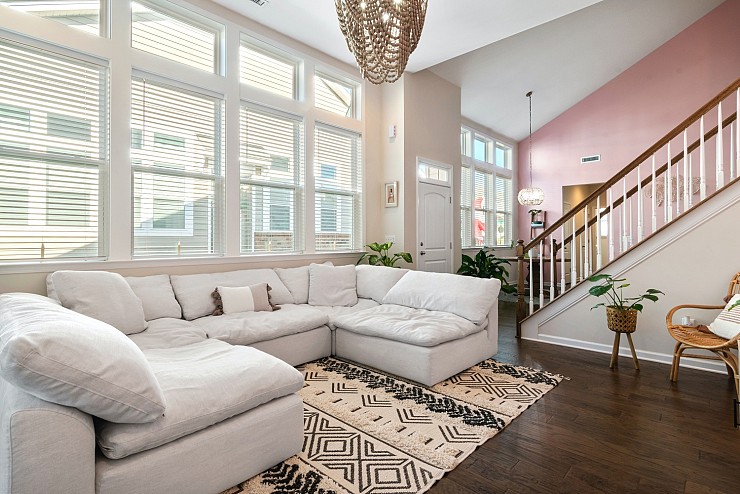 Windows are essential to any home, providing natural light and ventilation while keeping out the elements. However, older windows can be a significant source of energy loss, which can lead to high utility bills and reduced comfort in the home. Replacing old windows with energy-efficient options can offer many benefits, including lower energy bills, increased home value, improved comfort, reduced noise, and environmental benefits. If you're thinking of improving the energy efficiency of your home, replacement window with new, energy-efficient ones can be a great place to start.
Replacing old windows with energy-efficient options is a smart investment that can pay off over time. With the potential for lower energy bills and increased home value, homeowners can recoup some of the cost of the replacement window through savings on their utility bills and a higher resale value for their homes. Plus, energy-efficient windows can improve the home's overall aesthetic, giving it a more modern and updated look. Here, we will explore the benefits of an energy-efficient replacement window in more detail.
Five Benefits of Replacement Window
Eventually, no matter how well you maintain and care for your windows and doors, there comes a time when windows need to be replaced. Whether you're upgrading for home improvement reasons or due to damage, there are numerous advantages to installing new energy-efficient windows and doors, which as explained below:
Lower Energy Bills
One of the most significant benefits of replacement window with energy-efficient options is the potential for lower energy bills. Energy-efficient windows are designed to keep the home cooler in the summer season & warmer in the winter season, reducing the need for heating and cooling systems to work harder. This means that homeowners can save money on their monthly energy bills while maintaining a comfortable temperature in their homes.
Furthermore, the replacement window can also provide a long-term solution to energy loss, which can be especially important for older homes with outdated windows. Over time, windows can become warped, cracked, or damaged, leading to air leaks and energy loss. Replacing these windows with energy-efficient options can help to address these issues and provide a more effective barrier against energy loss.
When choosing replacement windows for improved energy efficiency, homeowners should consider window frame material, glazing, and insulation factors. Window frames can be made from various materials, including vinyl, fibreglass, aluminum, and wood. Each material has its benefits and drawbacks regarding energy efficiency, durability, and cost. Double-paned windows with low-emissivity (Low-E) coatings are also highly effective at reducing energy loss, as they reflect heat back into the home during the winter and reflect heat away during the summer.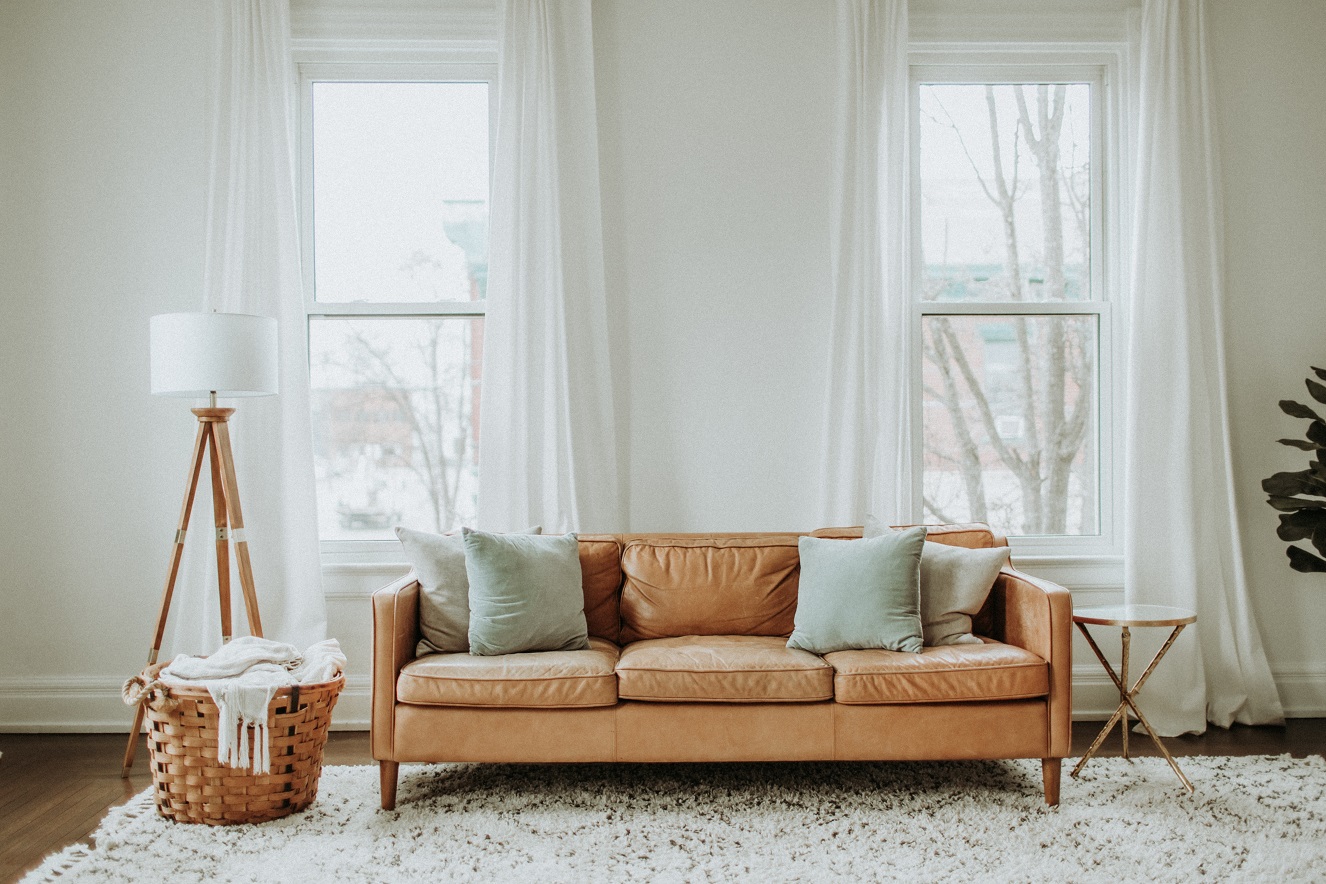 Increased Home Value
Energy-efficient replacement window options can be a valuable investment for homeowners, as they can significantly increase the value of a home. A study by the National Association of Realtors found that homeowners can expect to recoup around 80% of the cost of installing energy-efficient windows when selling their homes. This means that house owners can enjoy the benefits of lower energy bills and improved comfort while living in their homes and potentially make a profit when it comes time to sell.
In addition, an energy-efficient replacement window can help a home stand out in a competitive real estate market. With more homebuyers looking for sustainable and energy-efficient features in their homes, having energy-efficient windows can be a major selling point. This upgrade allows homeowners to appeal to a wider range of potential buyers and increase their chances of a successful sale.
The benefits of increased home value can also extend beyond just financial gain. Homeowners may also enjoy a sense of pride and satisfaction in owning an energy-efficient and environmentally friendly home. In addition, they may feel more confident in their ability to sell their home in the future, knowing that it has features that are in high demand among today's homebuyers.
Furthermore, upgrading to energy-efficient windows can help to future-proof a home as energy efficiency standards continue to become more stringent. By making this investment now, homeowners can ensure that their home meets current standards and will continue to meet them in the future, avoiding the need for costly upgrades down the line.
Improved Comfort
Drafts can be a significant source of discomfort, causing cold spots in the home and making it challenging to maintain a consistent temperature. Energy-efficient replacement windows offer an effective solution to this problem by reducing drafts and keeping the temperature inside the home consistent. This can help homeowners save on their energy bills while also providing them with a comfortable living space.
Furthermore, energy-efficient replacement windows are designed to minimize the number of UV rays entering the home, which can help reduce fading of furniture and carpets. This is because the coatings on these windows are designed to block out harmful ultraviolet rays while the windows still allow natural light to enter the home. This can help homeowners maintain the appearance of their interior while also enjoying the many benefits of natural light.
Reduced Noise
Another benefit of an energy-efficient replacement window is reduced noise. In addition to reducing noise, these windows can also help to reduce noise within the home. This can be particularly important for homes with multiple levels or rooms that are close together, where noise can easily travel from one room to another. By providing a more effective barrier against noise, energy-efficient windows can create a more peaceful and comfortable living environment.
Energy-efficient replacement windows can also benefit those living in noisy areas. These windows can significantly reduce traffic, construction, and other outside noises, creating a quieter indoor environment. This can be especially important for those who work from home or have young children or pets that need a quiet space for rest or play. Deers can enjoy a more peaceful and relaxing home environment by reducing noise levels.
Additionally, the reduction of noise can have a positive impact on health and well-being. Exposure to high noise levels can cause stress, anxiety, and sleep disturbances, which can have long-term effects on overall health. Homeowners can create a more tranquil environment by installing energy-efficient windows, reducing the risk of these negative health outcomes. This can result in improved quality of life and well-being for everyone in the home.
Better for the Environment
Furthermore, the energy-efficient replacement window industry has significantly reduced its impact on the environment in recent years. Many manufacturers have adopted sustainable production practices and use recycled materials in their products, which helps to reduce waste and conserve natural resources. By choosing energy-efficient replacement windows, homeowners can support these environmentally responsible companies and positively impact the planet.
In addition to reducing greenhouse gas emissions & conserving natural resources, energy-efficient windows can also contribute to improved air quality. By reducing energy consumption, these windows help reduce the demand for fossil fuels, a significant source of air pollution. This means that by replacing old windows with energy-efficient options, homeowners can help improve the overall air quality in their community, which can positively impact their health and those around them. Overall, the environmental benefits of energy-efficient replacement windows are significant and should be considered when deciding to replace old, inefficient windows.
Conclusion
Replacing old windows with energy-efficient options can offer homeowners a wide range of benefits. When choosing a replacement window, homeowners should consider factors such as the window frame material, glazing, and insulation, as well as their personal preferences and budget.
At Delco Windows, we understand the importance of energy efficiency and environmental sustainability. That's why we offer a range of energy-efficient replacement window options. Our energy-efficient windows are designed to meet each homeowner's unique needs. Our windows are designed to meet the rigorous standards of ENERGY STAR, a program developed by the U.S. Environmental Protection Agency to promote energy-efficient products and practices.
Our windows are made from high-quality materials, such as vinyl and fibreglass, and feature double-paned glass with Low-E coating for improved insulation and energy efficiency. We also offer a variety of styles and designs, allowing homeowners to choose windows that match the style and architecture of their homes.
In addition to our high-quality products, we also offer professional installation services to ensure that your new windows are properly installed for optimal performance. Our team of experienced and certified installers will work smartly with you to ensure that your new windows are installed efficiently and with minimal disruption to your daily routine.
When you choose Delco Windows for your replacement window needs, you can rest assured that you are making a wise investment in your home's energy efficiency, comfort, and value. Our products are backed by a lifetime warranty, giving you peace of mind & protection for years to come.