9 Tips on Getting Quality Windows Replacements in Toronto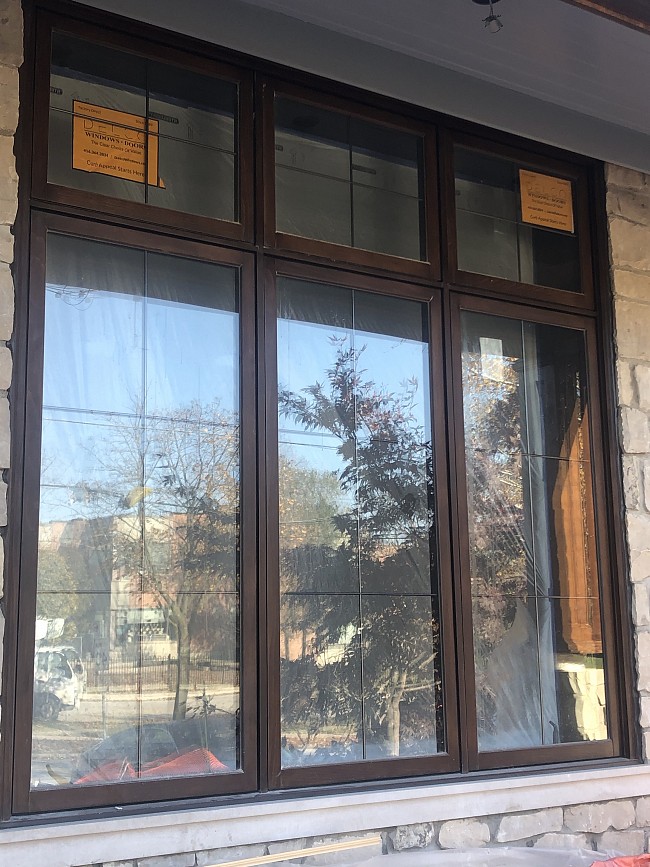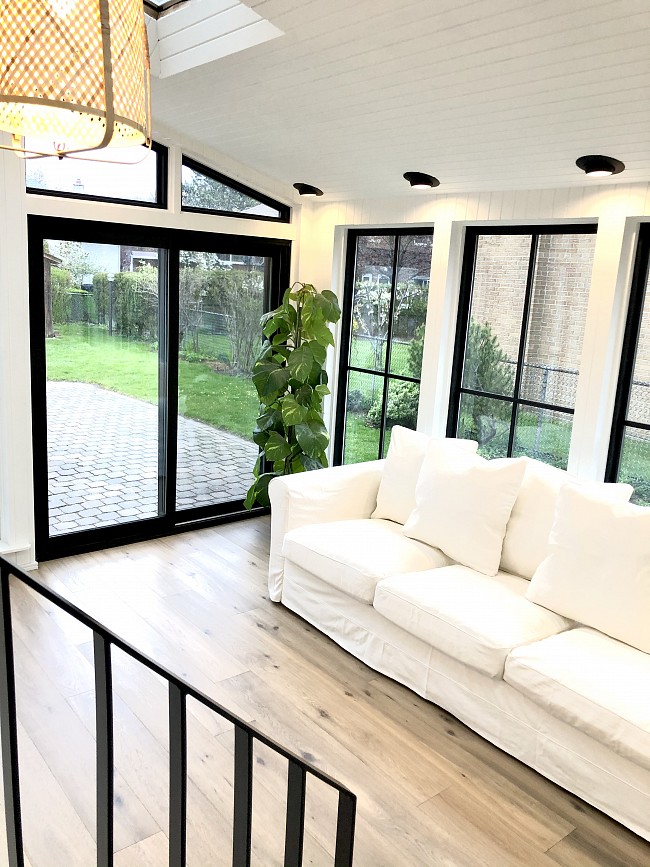 Furnishing your home with quality windows can greatly improve your home's comfort, energy efficiency and overall appearance. Finding a project that will improve your home more than replace your outdated windows would be difficult. Here are several indicators that it might be time to replace your windows. The window frame is cracking, flaking, or warping. There is moisture-filled fog between the glass panes. Leaks of air or other signs of poor performance indicate the need for Toronto windows replacement.
If your windows aren't operating as they should, it's probably time to install new windows in your Toronto house with cutting-edge features. Now it's time to find out the best Toronto windows replacement company to improve the overall look of your home. Make sure you get off to a good start by following top window replacement tips!
We will ensure that your Toronto windows replacement work is a success, from picking the appropriate materials to locating a trustworthy service provider.
Top Tips for Quality Toronto Windows Replacement
It's well known that replacing windows in Toronto is not always a simple task. But our goal is to make your task less stressful. We can assist you in ensuring that your Toronto replacement windows are strong, efficient, and an investment you can be proud of. Have a look at the top tips for quality windows replacement in Toronto:
Discover Reputable Contractors in your Area
Finding a Toronto windows replacement company that is both reputable and experienced is obvious when looking for someone to entrust with something as important as a window replacement. So don't forget to look around your area for reputable professionals when you are searching for a high-quality Toronto windows replacement.
Check to see if a company has any verified Google Reviews or if it has a profile on any other review-oriented websites. You can also talk to the people who have recently had windows replacement work done. By doing this, you can discover the best service provider and ensure that work is performed properly by experts.
Frequently, companies will include images of their completed projects in an official gallery to demonstrate their capabilities and details about their experience and length of operation on their websites to aid in your decision-making.
Do Your Research and Ask Detailed Questions

Research is important, and you should make sure to ask specific questions while looking for a Toronto windows replacement service. Before making the final decision, get quotes from various companies. Inquire about their years of experience, credentials, past work, materials used, warranties, and insurance coverage for their work. If you can, request samples of their prior work to get an idea of the quality of their work.
Identify Your Replacement Goals and Objectives
When there are many Toronto windows replacement alternatives available, it's vital to understand your objectives and goals means what you are exactly looking for. Do you wish to reduce your expenses by installing energy-efficient windows in your Toronto Home? Do you give more importance to safety and security than to aesthetics and style?
Defining your goals and objectives will help you eliminate some options and will assist your contractor in determining what kind of window replacements will best meet your requirements.
Choose the Right Type of Glass

Glass type is a crucial factor to take into account when replacing your windows. There are many distinct types of glass, each with a specific use in automobiles, residences, and commercial buildings. Selecting the quality Toronto windows replacement solution for your needs will be simpler if you are aware of the wide varieties of glass that are available. There are various types of glass like float glass, safety laminated, obscured, annealed, tinted, tempered etc.
For residential buildings, the optimal glass kinds include float, tempered, obscured, insulated, and Low-E. For use in commercial buildings, tinted, wired, mirrored, and insulated glasses are suitable.
Large glass panels known as "float glass" are often used in picture & bay windows. It is less expensive and colourless, and extremely common in residential buildings. Another common choice for bathrooms and entrance doors is obscured glass, which is coated or frosted and impossible to look through.
For commercial buildings, mirrored, tinted and wired glass work effectively. Each of these categories of glasses provides the privacy and security that a storefront or office may require.
The glass options that are Insulated and Low-E will be the most energy-efficient. Insulated glass is perfect for windows because it maintains inside temperatures, whether warm or chilly, throughout the year. In order to reflect radiation & infrared beams, low-E glass is specifically designed and heat-treated. It keeps the cold in during the winter and the heat out during the summer. Although Low-E glass is the most expensive option, it can also end up costing the least in energy over time.
Select the Right Type of Frame
The frame type, like the glass type, is a vital consideration when choosing quality window replacements in Toronto. While there are only a few options for frames than for glass, each can significantly affect how long newly installed windows last.
Regarding both design and use, wood frames are a classic option. Unfortunately, despite how lovely they are, improper installation and maintenance of wooden windows can result in major problems. Since wood windows are prone to leaks and humidity buildup, mould and mildew can eventually become a severe problem. These kinds of frames would not be advised in a humid, tropical region because they are also prone to weathering and warping.
For buildings in tropical climates, aluminum & metal-framed windows is a superior option. These sturdy windows can resist heavy winds and hurricane-force storms despite not being as energy-efficient. These are perfect for buildings in coastal regions or tropical areas where severe weather events are frequent.
The most common window frame options are vinyl, composite & fibreglass. Vinyl frames' airtight, insulated construction makes them cost-effective and energy-efficient. Unfortunately, if vinyl is not put correctly, it can also bend over time.
Composite window frames are a sustainable option, being manufactured from water wood and recycled material. Fibreglass windows are the most expensive alternative and are built similarly to composite windows. They are incredibly effective because of their poor thermal conductivity and durability. They can also be painted over to match the aesthetics of any house or building.
Carefully Examine Product Models & Request Samples to Compare Quality Levels
It's crucial to personally inspect the windows and know the variations between product models before making a buying option. In order to do this, request samples of each type of window you are thinking about from your contractor so you can compare the quality of each one and then decide which one is best for you.
Examine how well the new windows fit into the frames you already have, how simple or difficult it will be to install them and important details like the window's insulating capacity and longevity.
Consider Weather Factors
The climate is one of the most important considerations when choosing Toronto windows replacement. The weather with lower temperatures often needs non-metal windows that are strengthened thermally as this type of windows support double or greater solar allowance and are also more durable.
Windows with a "low-E" transparent finish let in more light and reduce the amount of solar radiation for people who live in a warmer climate. Insulation is an important aspect that should always be taken into account, regardless of the weather conditions.
Make Sure to Have Certified Installers
Poor window installation causes you to lose your window's planned functionality and aesthetic appeal. If you are looking for a Toronto windows replacement company, then make sure that the company has experienced and certified installers that offer the quality work you expect.
Working with a company that has experienced and certified installers provides various benefits, one of which is that they provide quality work and stand by it. As a result, you may have confidence in the quality of their work and rest easy knowing that everything will be done properly.
Know Your Budget
Even the mere concept of replacing their windows makes many homeowners nervous. Although they are expensive up front, energy-efficient replacement windows can eventually improve your financial situation if they are done properly. If properly maintained, a decent replacement window should endure about 20 years.
The price of a window replacement will depend on the type of window selected. There are numerous types of window materials available for both residential & commercial buildings.
Final Considerations
Whether you are seeking an environment-friendly alternative or need to safeguard your building from severe weather, there is undoubtedly a window option that is ideal for you. Making selections about Toronto windows replacement will be most helpful if you are aware of the various window glass and frame types and how they operate in a specific weather and location.

With so many Toronto windows replacement vendors to select from, finding the ideal fit and style for your windows replacement doesn't have to be such a difficult task. Your house or place of business can be transformed quickly if you work with Delco Windows to determine your budget and desired features. We specialize in providing custom solutions for your residential and commercial projects. Get in touch with our experts!
------------
About the Author
Delco Windows and Doors has been serving Toronto Canada since 1989, with door and window replacement and installation. Helping make homes throughout the GTA more energy efficient with an upgraded style.