Choosing the Best Replacement Windows of 2023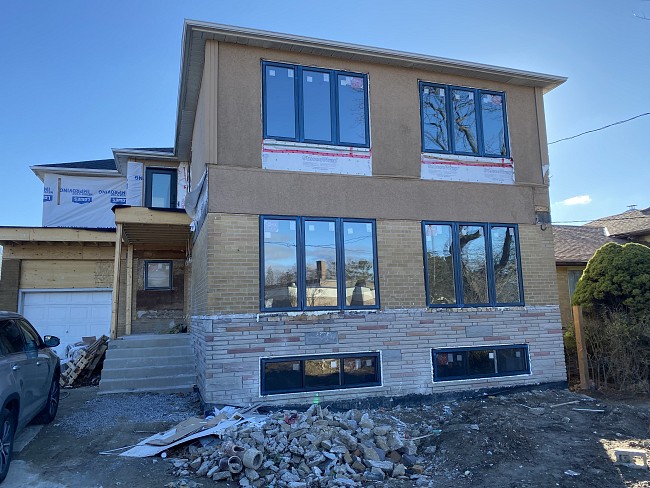 Considering purchasing replacement windows 2023? Many alternatives are available, and deciding which is best might be overwhelming. Even while many replacement windows may appear to be the same, there are actually significant differences in goods, notably in terms of performance and quality. Choosing the proper product is crucial because replacing your home's windows won't always result in energy savings.
To help you choose, we've put together a list of the most well-liked replacement windows 2023 that are currently on the market, replete with ratings, features, and useful links.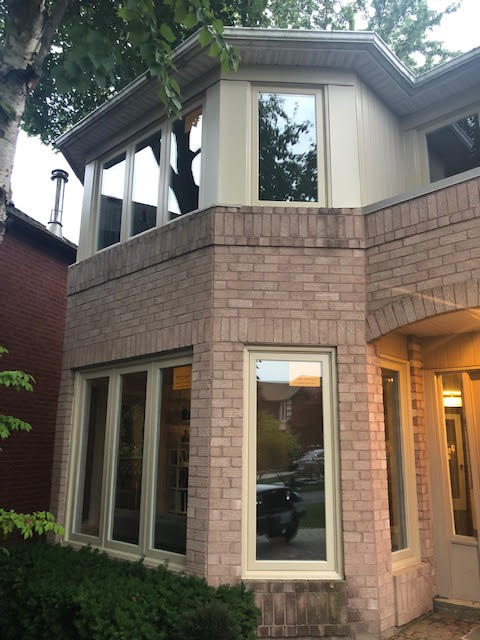 Research the Different Types of Replacement Windows 2023
You can pick from various replacement windows 2022, from basic models to more advanced ones with improved insulation and soundproofing. Before choosing a product by comparing offerings from multiple manufacturers, it's crucial to research and become knowledgeable about the various materials, shapes, and characteristics each type of window offers.
Know the Most Requested Window Types
When it comes to replacing windows, homeowners have many alternatives to select from, including different materials, styles, and features. One of the strategic decisions is to opt for the type of window that best suits their needs and preferences.
Homeowners often request several popular window types for their replacement windows. Each window type has its own advantages & disadvantages, and the selection mainly depends on the homeowner's lifestyle, aesthetic preferences, and budget.
Here, we will discuss the utmost requested window types for replacement windows 2023 and their exclusive features to assist you in making the best decision for your home.
Double Slider Windows
Double slider windows are a type of sliding window that has two sashes that slide horizontally on tracks, allowing for ventilation from either side of the window. These windows are popular for their ease of use, space-saving design, and versatility in both residential and commercial applications.
Double slider windows provide an unobstructed view and easy access to fresh air, making them ideal for rooms with limited wall space or for areas that require frequent airflows, such as kitchens,
bathrooms, or living rooms.
Additionally, they are often more affordable than other window types, making them an attractive option for homeowners on a budget. However, it's worth noting that because both sashes slide, they may not be as airtight or energy-efficient as other window types, so it's important to choose high-quality, well-insulated double slider windows if energy efficiency is a concern.
Low Profile Aluminum Windows
Low-profile aluminum windows are a type of window that features slim, modern frames made of lightweight and durable aluminum. These windows are popular for contemporary and minimalist home designs, as their sleek and narrow profile provides a minimalist aesthetic that emphasizes the view and natural light.
The low profile design also allows for maximum glass area, which can help to maximize the amount of light that enters a room. Additionally, aluminum is a strong, low-maintenance material that resists weathering and corrosion, making it ideal for areas with harsh weather conditions or near saltwater environments.
However, it's worth noting that aluminum is not as energy-efficient as other window materials, such as vinyl or wood, so it's important to choose low-E glass and other energy-efficient features to improve the performance of low-profile aluminum windows.
Tilt-and-Turn Windows
Tilt-and-Turn Windows are an innovative window type that provides dual functionality, offering two ways of opening to suit your needs. Experience the convenience and flexibility of this versatile window solution. They can either be tilted inwards at the top for ventilation, or they can be fully turned inwards for easy cleaning and maximum airflow. Tilt-and-turn windows are a popular choice for modern homes and buildings, as their versatile design allows for increased ventilation control and easy maintenance.
They are also energy-efficient and offer improved insulation due to their airtight seal when fully closed. This makes them an excellent option for areas with extreme temperatures or for homeowners who want to reduce their energy bills. Tilt & turn windows are available in various materials, including uPVC, aluminum, and wood, and can be customized to fit any home's unique style and design.
Compare Pricing and Installation Costs
Pricing refers to the cost of purchasing the replacement windows 2022, which can vary widely depending on the window type, the materials used, and the brand. In general, higher-quality and more energy-efficient windows tend to be more expensive than lower-quality options. It's essential to balance the upfront cost of the windows with their long-term energy-saving benefits to ensure you get great value for your investment.
Installation costs refer to the expenses associated with the labour, tools, and materials required to install the replacement windows. The installation rates can also differ depending on factors such as the type of window, the complexity of the installation process, and the level of expertise required. It's important to select a reputable & experienced installer to ensure that the windows are properly installed to maximize their energy efficiency and longevity.
When comparing pricing and installation costs for replacement windows, it's essential to consider both factors to get a complete picture of the project's total cost. This will lead you to make a wise decision and pick the replacement windows that offer the best combination of affordability, quality, and energy efficiency.
Additionally, look into any special offers and promotions that window manufacturers might be running. Making a price comparison between several manufacturers is crucial in deciding which replacement windows 2023.
Understand Your Window's R-Value and U-Factor Ratings
The R-value and U-factor are essential metrics to consider when choosing the best replacement windows 2022 because they indicate the energy efficiency of the windows. The thermal resistance of a window is determined by its R-value, with a higher R-value indicating greater insulation capabilities. The U-factor, on the other hand, measures the rate of loss of heat through the window, lower U-factor indicating better insulation properties.
Windows with higher R-values and lower U-factors can help reduce the quantity of heat that escapes from your home during the winter and prevent heat from entering during the summer. As a result, this may lead to decreased energy costs, enhanced indoor comfort, and a smaller environmental impact.
When choosing replacement windows, it's essential to consider the R-value and U-factor ratings to ensure that you are selecting the most energy-efficient options that fit your budget and needs. It's also important to note that these ratings can vary depending on the window type, so it's a good idea to compare different options before making a final decision.
Find out How the Windows are Constructed & Tested for Quality
When choosing the best replacement windows, it's important to consider how they are constructed and tested for quality. Here are some key factors to look for:
Materials: The quality of the materials used in the construction of the windows can impact their longevity, energy efficiency, and overall performance. Look for windows made from durable materials such as vinyl, fibreglass, or wood.
Construction: The way the windows are constructed can also impact their quality and performance. Look for windows with strong, well-constructed frames and sashes designed to prevent air and water infiltration.
Glazing: The type of glass used in the windows can impact their energy efficiency and insulation properties. Look for windows with double or triple-glazed glass, low-e coatings, and gas fills to improve their insulation and energy efficiency.
Testing: Look for windows that have been independently tested for quality and performance. Manufacturers should be able to provide information about how their windows have been tested and what standards they meet, such as the Energy Star rating.
By considering these factors and researching specific brands and models, you can ensure that you choose replacement windows 2023 constructed and tested for quality, durability, and energy efficiency.
Look for Important Features Like Warranties & Maintenance Requirements
While selecting replacement windows 2023, it's important to look for important features such as warranties and maintenance requirements. Here are some key factors to consider:
Warranty: A strong warranty is essential when purchasing replacement windows. When searching for a warranty, ensure that it provides coverage for defects, performance, and other potential concerns that may emerge with time. It's essential to carefully review the warranty's duration and scope of coverage to ensure that it meets your needs.
Maintenance: Different types of replacement windows have varying maintenance requirements. For example, vinyl windows are generally low maintenance, while wood windows may require more upkeep. It's important to take your lifestyle and willingness to invest time and effort into window maintenance into account.
Style and design: Replacement windows come in a wide range of styles and designs, so it's important to choose windows that fit the look and feel of your home. Consider the window type, material, and colour options available.
Considering these features when choosing replacement windows, you can find windows that offer the best value for your investment and meet your specific needs and preferences.
Windows that Meet Government Energy Grants
The Canadian government, Enbridge Gas, and the province of Ontario have joined together to provide these rebates in an effort to lower greenhouse emissions and assist residents in saving money on their electricity costs. The intention is to motivate homeowners to make improvements to their houses and cut down on energy loss.
This can result in overall energy savings of up to 20%. Each home that participates in this programme, along with potentially thousands of other homes, has the potential to significantly improve the environment and increase energy security.
EnergyStar 3 Models
Replacing your windows or sliding glass doors with Energy Star 3 certified models can help you save money on your energy bills while lowering your home's carbon footprint. ENERGY STAR 3 certified models have a U-Factor of 1.22 W/m²K or less or an Energy Rating greater than 34.
Here are some benefits of Energy Star 3 certified windows and doors:
Energy efficiency: Energy Star 3 certified windows and doors meet strict energy efficiency standards set by the U.S. Environmental Protection Agency (EPA) & Natural Resources Canada. They are designed to keep your house cooler in the summer & warmer in the winter, reducing your energy usage and costs.
Environmental impact: Energy Star 3 certified windows and doors can help reduce your home's carbon footprint by lowering your energy usage. Additionally, this may aid in mitigating the release of greenhouse gases, which contribute to the phenomenon of climate change.
Comfort: Energy Star 3 certified windows and doors can help keep your home more comfortable by reducing drafts and maintaining a consistent temperature.
Durability: Energy Star 3 certified windows and doors are rigorously tested to ensure they meet high quality and durability standards. They are designed to withstand extreme weather conditions and provide long-lasting performance.
When shopping for replacement windows or sliding glass doors, look for the Energy Star label and make sure the products you choose are Energy Star 3 certified. This will ensure you get a product that satisfies rigorous energy efficiency criteria. Additionally, hire a qualified contractor to install your new windows or doors to ensure they are installed properly and provide the maximum energy savings.
EnergyStar Most Efficient Models
By selecting windows with the highest energy efficiency, you can save money and Energy while lowering the pollution caused by greenhouse gas emissions. So update your home's sliding glass doors or windows with the most advanced energy-efficient ones having a U-Factor of 1.05 W/m²K or less or an Energy Rating ≥ 40.
The appropriate replacement windows 2023 will boost the total worth of your home and increase your pleasure in it. Replacement windows have the potential to enhance lighting, reduce energy expenses, and improve the visual appeal of your home. Adhering to the above guidelines can assist you in promptly obtaining the most replacement windows in your neighbourhood.

Finding the best replacement window brands and installation services is vital. Delco Windows and Doors offers excellent window replacement & installation services. Get in touch with us to arrange a free estimate and consultation.
------------
About the Author
Delco Windows and Doors has been serving Toronto Canada since 1989, with door and window replacement and installation. Helping make homes throughout the GTA more energy efficient with an upgraded style.