How to Customize your Home's Windows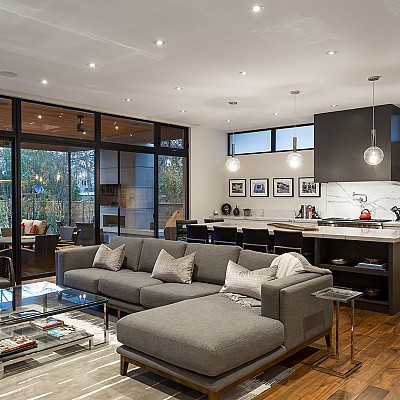 Windows are the door both into your home and out into the world. Windows have the potential to create a rich, warm environment, not only for your family but for your guests as well. And today's windows use cutting-edge technology that allows even more visible light in, while blocking unwanted light out, all while keeping energy bills low and looking good. They are not the windows of your grandparent's generation.
Yet, to stand apart from other houses on the block, and to bring your home to its highest value, custom windows are the new standard. Having windows central to your home's renovation, requires customization. What are custom windows? Going above and beyond the standard builder-grade or big-box store floor model windows can help. Many of those standard windows simply do not include all of the upgrades and advancements that are essential in custom windows.
It all starts with your window size. The most notable customization factor in windows are sizes that tend to be larger than what is available in-store. At least two or three large windows will set a home apart and give it the image of being a custom home. Windows are one of the most visible elements in a house, and having one that is bold, large, and makes a statement, can all play a role in creating a custom home.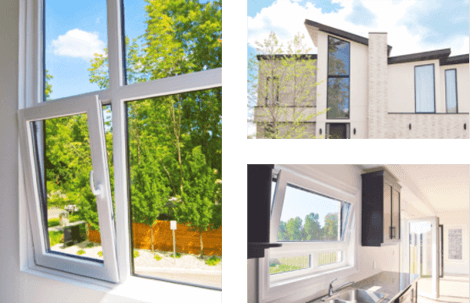 What are standard window sizes?
A living room standard window size will typically be much larger than a bedroom or bathroom window. And while kitchen windows have grown in their standard window sizes over the years, it is mainly due to the advent of open floor plans, which merge kitchen, entertaining, and living room spaces into a large area. This has allowed wall space for kitchen windows to be larger, despite the difficulties of working around plumbing and utilities inside kitchen walls.
Common window dimensions
36" high x 24" wide is usually the minimum standard window size for many common area and bedroom windows. Sliding windows typically reverse those dimensions. (2). And picture windows that do not open, can be as small as 12" high or wide.
Also, the window size can vary for each country. For example, the window sizes Canada prefers typically have been smaller than in the USA, due to climate factors of greater heat loss in the wintertime. By having less window surface area, there is greater energy efficiency in a home; . . . at least in the past. 2 to 4" smaller on both width and height has been seen to be the average difference between Canada windows and USA windows.
Yet ultra-high-efficiency vinyl windows that replace older ones, and utilize triple-pane glazing, and special gasses and films can have U-factor energy loss comparable to normal walls. This is incredible. It leaves opportunities for larger windows. Then the standard window sizes Canada has in a newly built modern home in Toronto is increasing.
Why Customize your Windows?
Customizing your windows by either modifying the current ones or using replacement windows can make your home the star of the neighborhood. Paint, doors, roofing, windows, trim work and crown moulding, kitchen cabinets, bathroom fixtures, and lighting, all are top elements in a house remodel. Yet, windows are likely one of the most important, because of the large surface area they cover and their visible nature. Larger surface are is the best way to customize windows.
Top 7 Ways to Customize your Windows
The first three ways involve keeping your existing windows but making them work better and look better.
The next four ways are essential points you should keep in mind while planning to have replacement windows. A good renovation plan may involve doing both.
Customizing Existing Windows
If you are on a budget for time or money, or you simply want to keep your existing windows, there are a couple of limited ways you can spruce them up for added function and style.
Trim - You can easily customize windows through trim. Both your exterior and interior trim can be replaced with trim with modern designs. Wide depth trim that is large enough to provide a distinction between the wall and window is now in vogue with many contemporary house designs. Whether your trim is cheap, tacky, dirty, or too small, you can easily remove it, and prepare the area for new trim. New trim can be painted with semi-gloss paint to be more washable while retaining its colour. And you can take advantage of this window trim replacement by fully sealing and caulking all gaps. This will reduce drafts and add to energy efficiency.
Films - Window films have many functional benefits. Whether adding privacy, reducing heat and cooling loss or reducing harmful UV rays that can fade your interior furniture (1), window films can easily be applied in a matter of hours throughout your entire house. They function as climate control barriers added to your window. In addition, today's modern homes with vinyl and fiberglass windows often utilize advanced films that add a slight tint to windows, while retaining most of the visibility for natural light.
Paint - If you have older wood windows, painting or staining the casement and framing around the windows can give them a fresh new look. It can clean up and hide cracks, fading, and wear. However, if your frame material is made of aluminum, vinyl, or fiberglass, you're better off replacing the window rather than customizing the old window. Use higher quality paint, preferably in semi-gloss that is washable and does not fade in the sun. And here's a trick: Exterior paint may actually function better on interior window framing, due to the exposure to light and temperature shifts and condensation.
Customizing with New Windows
The better approach for more complete window customization to upgrade or remodel your home is to replace your old windows with new replacement windows. Here are a few tricks and materials to be aware of that can give your home a completely new look, and boost energy efficiency.
1. Replace with larger windows
There is a lot of work in replacing windows. However, if you hire a replacement window contractor, they can handle everything from measurements, prep, delivery, install and cleanup. They will know what are standard window sizes for your home's framing makeup, along with what larger sizes you can replace them with.

Replacing your windows with windows of larger surface area will give your house a new look that conveys a custom-home feel. Especially focussing on your front windows that face the street, along with living room and open floor plan room areas will give you the best return on investment.
Using larger windows typically requires cutting into the siding, and reframing part of the window opening. Focussing on enlarging the height (vertical size) of the window will be easier and less costly. By keeping one sill in place but removing either the top or bottom and moving it down for a taller window, you'll be able to reduce the reframing work.
2. Gas-filled windows
Insulating gas that is added in the gaps between the panes of glass can not only help with reducing energy loss, it can also add a slightly rich hue to your window. This is common in large luxury custom real estate. While Argon, Krypton, and Xenon are the typical gasses available for gas-filled windows, Argon is the least expensive.
When ordering windows, ask for argon gas-filled windows. They help to reduce the temperature transfer between the outside and inside; . . . keeping your home more comfortable year-round.
3. European Tilt-and-Turn Windows
European tilt-and-turn windows are one of the latest trends in window styles and functions. These windows benefit homeowners in that they have two points of opening, both vertical and horizontal. This opening mechanism allows for the windows to have several ways of creating ventilation, as will and becoming easy to clean. You can clean them both on the inside and outside, with less effort.
Many custom homes of today are shifting towards installing European tilt-and-turn windows.
4. Casement Windows
Casement windows typically have an opening crank and handle system that allows the window to open out like a door, and hinged on one side. This allows for more complete ventilation, while you can have the screen on the inside to keep pests out. Casement windows, being that they are a higher cost than most replacement windows, are the desired element in many custom home builds, especially with contemporary designs. The ease of opening and custom open widths can be true customization of windows throughout a home. If you are on a budget, consider just one or two, near the corners of a living room, or in the stairwell where they can be easily accessed.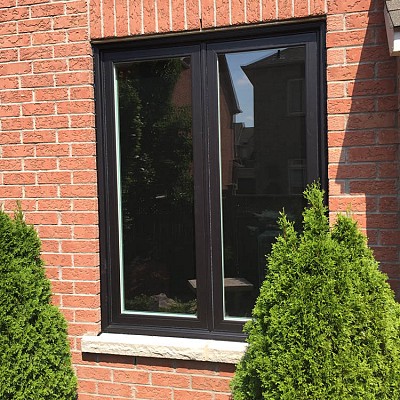 Using Windows as Part of Your Home's Customization
Windows are one part of a larger overall home renovation. Yet they are a highly visible and incredibly important element in your home's style and design. You can consider windows one part of a larger home customization plan. By cleaning up your existing windows, and replacing your oldest windows with new, large windows, your house can take on a new custom designed look and feel that makes a statement for years to come.