Discover the Benefits of New Window Replacement in Toronto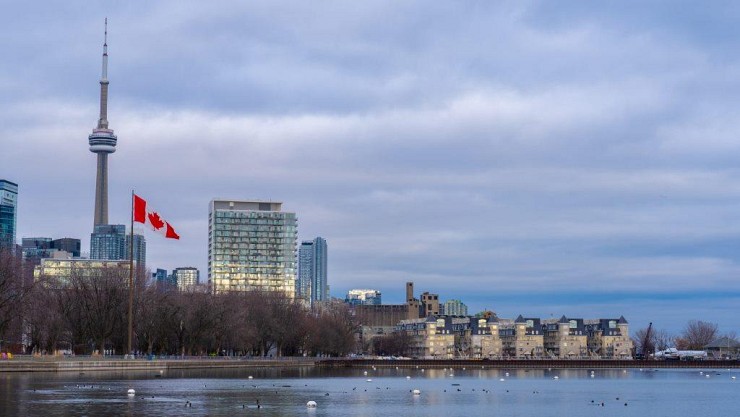 Are you putting off replacing your windows? The majority of homeowners avoid spending money on window replacement Toronto because they consider it an unnecessary expense. Though expensive, high-quality replacement windows are not an excuse to overlook your old, damaged windows. You should not put off this project if your windows are showing signs of damage, like cracking frames or fogged glass. Minor damage can be fixed, but ignoring major warning signs can undermine the comfort and safety of your house. If your home's windows are not functioning properly or if you notice condensation between your home's window panes, then it's time to replace windows.
Along with the clear reasons for window replacement Toronto, some house owners also decide to replace windows due to the numerous benefits they provide. In addition to letting in natural light and giving a room a fresh look, window replacement Toronto offers some incredible benefits. This is due to the fact that modern replacement windows, unlike conventional single-pane glass windows, are created using cutting-edge technology to stop draughts from entering from the outside.
Additionally, these windows come in a variety of types and styles to accommodate every homeowner's preferences and financial situation. Here are some excellent benefits of replacing your windows if you're delaying the project: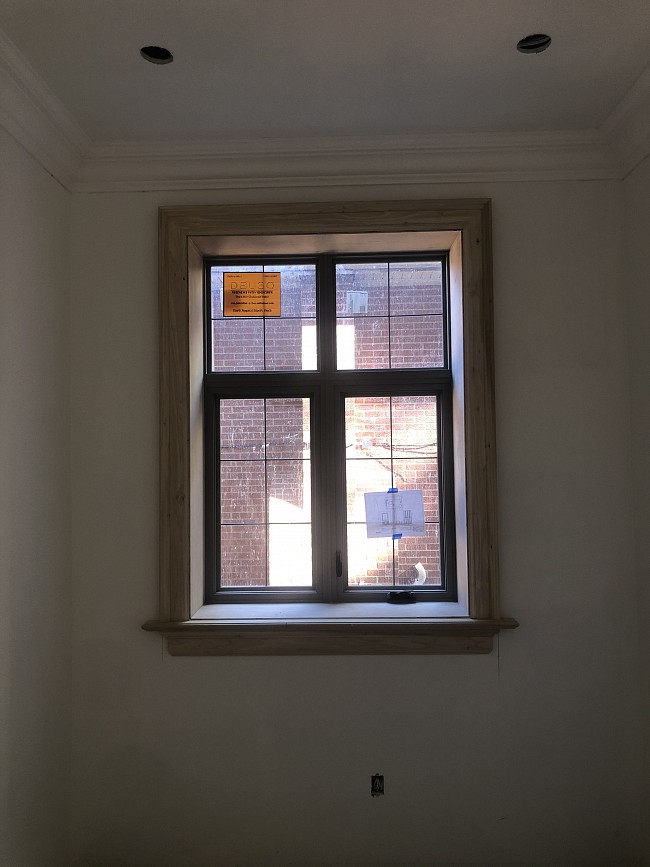 Increased House Value
Window replacement Toronto is always a good investment. Even if you sell your house just a few days after installing new windows, the majority of your investment will be recovered. This is due to the fact that substantial home improvement project costs contribute to a rise in a home's value. If you intend to sell your home in the future, new window replacement is one of the valuable investments that will pay off the most.
Newly replacement windows increase a home's market value. Your home's windows condition can break or make the deal of your home. This indicates that installing new windows offers a significant return on investment in addition to beautifying and enhancing the comfort of your home.
Enhanced Energy Efficiency
It goes without saying that you must invest money in new replacement windows and have them installed by a pro. However, you can begin saving money on energy expenditures once your windows have been fitted correctly. The most recent windows replacement Toronto are energy efficient that assist in keeping your indoor temperature stable.
These windows maintain the ideal indoor temperature, easing the strain on your heater and air conditioner. Without obstructing the passage of natural light, the top-quality, multi-pane energy-efficient windows also aid in filtering dangerous UV rays. Both ventilation and comfort will be improved with these windows. Your energy costs can be greatly reduced by installing windows with double/ triple glazing & thermal insulating gases.
Higher Resale Value
You can benefit from new window replacement Toronto as a long-term investment for many years. Additionally, in addition to the energy savings they provide, they also frequently improve your home's curb appeal, making it more appealing to potential purchasers and thus increasing its market value.
Enhanced Style Options
You have more design alternatives when new windows are installed in place of your old, worn-out ones. Choose from a wide range of designs, shades, and finishes to create a look that best suits the aesthetic of your house. For a robust and secure window, you can also choose cutting-edge frames made of materials like vinyl or fibreglass.
Added Durability
The main benefits of window replacement Toronto are their durability and effectiveness. Modern top-quality windows typically have a longer life span than less expensive options. Better frames and gaskets will result in increased insulation capabilities, which can help you avoid draughts during Toronto's chilly winters.
Moreover, modern windows also feature a low SHGC (solar heat gain coefficient), which helps reduce the amount of summer heat that enters your home and lower cooling costs.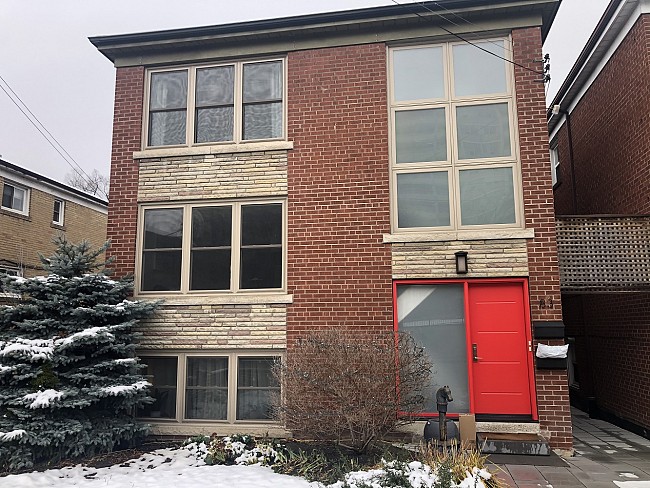 Make your House Eco-Friendly
Contribute in any small way to preventing climate change and preserving the environment. New windows help lower greenhouse emissions by reducing energy waste & insulating your house. In actuality, today's basic models of windows and doors are significantly more energy efficient than those made 20 years ago. This is a quick upgrade that might help you do your part if your windows and doors are outdated.
Improved Home Security & Safety
Mostly unwanted elements enter the house through windows or doors. In addition to allowing insects into your home, windows that are damaged or ineffective invite thieves. A safety risk in the event of a fire hazard can also arise from windows that are difficult to open.
To assure your home's safety and convenience, the modern replacement windows are built with a tight seal and functional features. To improve the safety & security of your house, you can select tempered glass windows with great looks and security sensors.
Low Maintenance
Modern windows are designed to require less maintenance. You won't have to worry about maintaining your old, low-quality windows after new window replacement Toronto. The modern windows come with a between-the-glass blinds feature, which helps in reducing the necessity of dusting.
These windows' sashes also tilt, making cleaning simpler. Look for windows features like between-the-glass blinds, grilles or shades when purchasing new windows that make cleaning simple and lower the amount of dust and allergens. Furthermore, installing new windows that you will enjoy for many years is preferable instead of continually spending money on fixing damaged ones.
Noise Reduction
The same elements of modern windows that stop energy loss also reduce noise. In addition to reducing heat transfer, argon "gas fills" between double & triple panes of glass and insulated windows help to dampen outside noises.
Who wouldn't want a peaceful home? Much of the noise from crowded streets and walkways, as well as nearby construction, can be blocked by triple-paned glass.
Reduction in Dust & Allergens
Blinds, shades, and other window covering can store allergies and dust. Cleaning is beneficial but challenging and time-consuming. Additionally, if you take to remove your window coverings, you lose some privacy and security.
Modern windows include designs that feature built-in blinds. You don't need to worry about cleaning the external fittings of windows because they are hidden between the glass panes. Even if you have kids or animals, there is a safety advantage: there are no cords.
UV Protection
Although the sun is beautiful, there is a drawback. In the summer, the sun's intense heat can make your home uncomfortable, and prolonged ultraviolet exposure can deteriorate and stain furnishings and interiors.
The new window replacement Toronto comes with protective layers to prevent fading and sun damage. Natural light will still enter the space, but its negative effects will be reduced. You don't have to stress about your furniture becoming damaged so that you can enjoy your cheerful, comfortable house.
Enhanced Comfort
Older houses with old windows have more hotspots and draughts. This is not perfect since it drives up your energy costs and makes it possible for some rooms in your home to be perfectly comfortable while the occupants of other rooms are either overheated or extremely cold.
Modern, air-tight windows will aid in removing humid or windy spots brought on by air leakage. Minimal air exchange indicates your systems don't have to perform as hard, and a climate-controlled atmosphere keeps things steady.
Increases Curb Appeal
Your home's exterior, or curb appeal, is how it appears from the street. When your house is on sale, it's crucial since many prospective buyers will base their interest in your house entirely on this first impression. Any potential buyer is likely to be turned off by a dirty yard or a crumbling house.
New window replacement Toronto is one of the effective approaches to increase curb appeal. The variety of window materials and treatments that Delco Windows offer will not only improve the functionality but also significantly enhance the appearance and décor of your house.
Ready for new window replacement Toronto? Delco window will be the one-stop destination for your window replacement Tornoto project. We offer top-notch products and installation services. To explore your needs and learn what we can do for you, get in touch with us.
------------
About the Author
Delco Windows and Doors has been serving Toronto Canada since 1989, with door and window replacement and installation. Helping make homes throughout the GTA more energy efficient with an upgraded style.