How to Find the Best Installer for Doors and Windows Near Me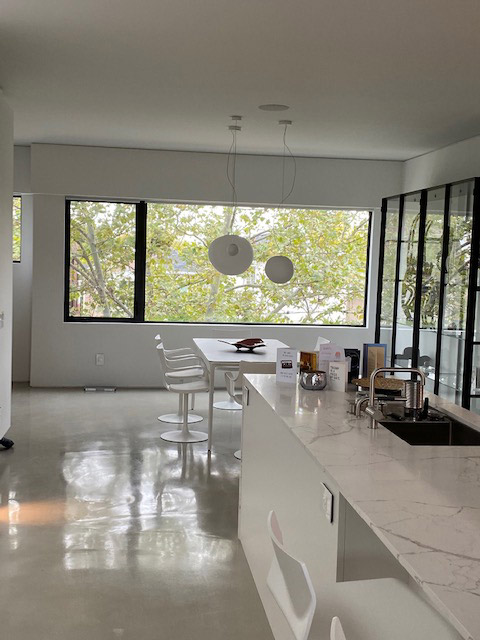 When is the Right Time to Replace Door and Window Units?
The short answer is there is no ideal time, but rather when is the best time for you? Old doors and windows should be replaced when they become damaged, warped, or worn out to the point where they no longer provide adequate security, insulation, or functionality. Also, keep in mind that newer units are much more energy efficient. Here are some signs that it may be time to replace an old door or window:
Visible damage: If the door or window has cracks, dents, or holes, it may not be able to provide adequate security or insulation.

Difficulty door opening and closing: If the door sticks, squeaks, or requires a lot of force to open or close, it may be warped or damaged.

Drafts: If you feel cold drafts coming through the window or door, it may not be sealing properly, which can lead to increased energy bills.

Visible wear and tear: If the door is faded, peeling, or has other signs of wear and tear, it may be time to replace it for aesthetic reasons. Same with windows, if the frame, sash or jambs have peeling paint, or cracks or fading, it may be time to replace them.

Safety concerns: If the door or window is not functioning properly, it may pose a safety hazard, particularly if it is an exterior door that provides access to your home, or an operable window.
Ultimately, the decision to replace an old door depends on its condition and your needs. If you are unsure whether your door needs to be replaced, you can simply look at your neighbors. Have they replaced their windows and doors? Are they upgrading their homes?
Visible signs of being in a neighborhood that will benefit you to replace your door or window can include signs of solar panel installation, paint jobs, and new landscaping. These exterior upgrades are evidence that new door and window elements will be beneficial for your home.
But this presents another challenge. How do you find the right company near you to replace your windows and doors?
Two Primary Methods for Searching
Ultimately, most homeowners find window and door contractors from two ways. One is referrals from friends or people they know like neighbors. The second is a search on the internet. A simple search for door and window near me can generate dozens of choices. We will look at both methods below and see how they can help, and also how they compare.
Referral
The old-fashioned way is also sometimes the best way. Referrals are simply asking a friend, or perhaps your next-door neighbor if they've heard of any. One easy way is to walk around your neighborhood and look for homes that visibly have new doors or windows. Then ask them if they know who they used. Chances are, you'll learn a lot from their unbiased opinion. Even if they have nice-looking doors and windows, they may have had a not-so-great sales and installation process. The best way to find that out is to ask them frankly.
Ask questions like How was their experience? What did they pay for the installation? Was there good follow-up service? There is a lot you can learn by asking your neighbors.
You could also ask co-workers, or other home service companies. For example, if you frequently have a plumber or repair person come to your home, ask if they can refer any companies that can do windows and doors. Of course, be careful, as many repair people may say that they can do it themselves, but that does not mean they are an expert at it. Windows and doors are actual opponents in your home. Ideally, you want to have an installer that is well-experienced Not just a jack of all trades.
Searching for Door and Window Near Me
The second major method for finding door and window installers is to perform an internet search. The common search term is door and window near me. Or even windows and doors near me. Other search terms could include door and window installation or door and window companies. Either way, the right search will deliver a list of search listings that are often based on the geographic area you reside in.
Take a look at their website. Do they even have a website? Do they have photos of past projects? Are they a licensed contractor, or just a one-man repair truck? It also helps to check their social media, like Facebook, Instagram and Yelp.
The best part of an internet search is you can check third-party site reviews. Whether it is HomeStars, Angi, Yelp and Google, you can see what past customers have to say.
The benefit of this over asking friends only, is that you can read and sort through many reviews and projects quickly, to get a better judgment for yourself if a certain window and door company is trustworthy, honest and reasonably priced. In a matter of minutes, you could make your decision.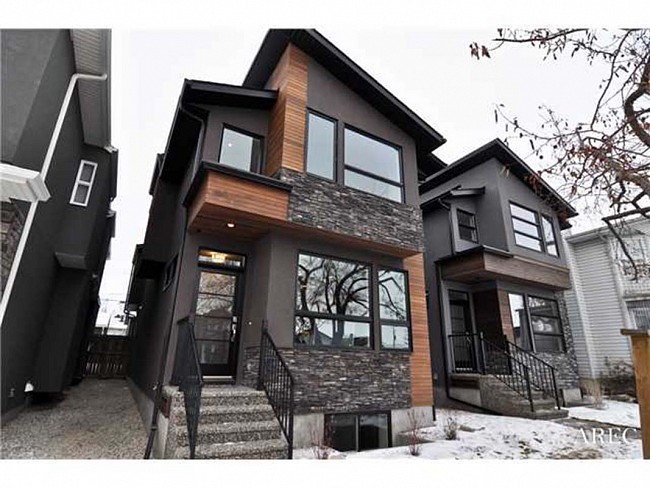 Local vs. Chain Installers
Keep in mind, there is often a big difference between local and chain companies. National chain companies have big brands, and many staff members. Often, they have different types of salespeople, some of whom have never actually installed a window or a door themself. And guess who has to pay for all these levels of staff and management? You, the homeowner. While there are some good reputable chains, both in the USA and in Canada, it is certainly worth comparing with local installers.
Locally owned window and door companies have the benefit of knowing the region well, along with working harder to protect their reputation. They have more at stake with each installation. In addition, they often are simpler flat organizations, allowing them to pass those savings on to homeowners in the form of lower prices. They don't have regional and corporate office overhead expenses like chains.
But when searching for local window and door companies, be sure to pick one that has been in business for a while, and has its own team of installers. Some outsource the work. It is better that they handle it all. Ask them how they do installations.
Frequently Asked Questions
There are many questions to consider when searching for doors and windows near me. Whether you are just in the research phase, or you are ready to replace your units, here are some frequent questions that have been asked: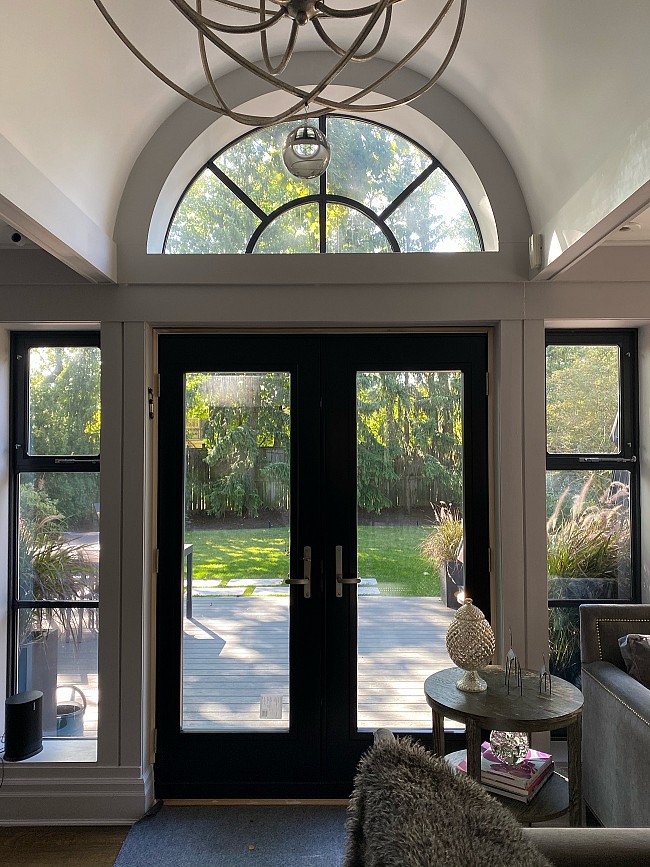 How Do I Know I Picked the Right Window Company?
Did you do your research? If you have the assurance that you looked through reviews, asked for references, and verified that they do all the work themselves, you can know that you've done what you can. This will give you the greatest likelihood of being happy with the project.
What are some Red Flags?
Some red flags to watch out for include:
They've been in business for less than 2 years

They recently changed their name

They hire or outsource their work to other people or contractors

They don't have a showroom or office here

They don't offer financing. Even if you don't need it, if they offer financing options, that shows that a financing company trusts them to back them up with their sales

They refuse to share references or past projects
Should I Ask My Neighbors about Windows and Doors Near Me?
Of course. Actually, we recommend doing both. Get referrals from people you know. And then look up those referrals on the internet. Check reviews, websites, and project briefs. Then you've covered all your bases and can rest assured that you did the right research.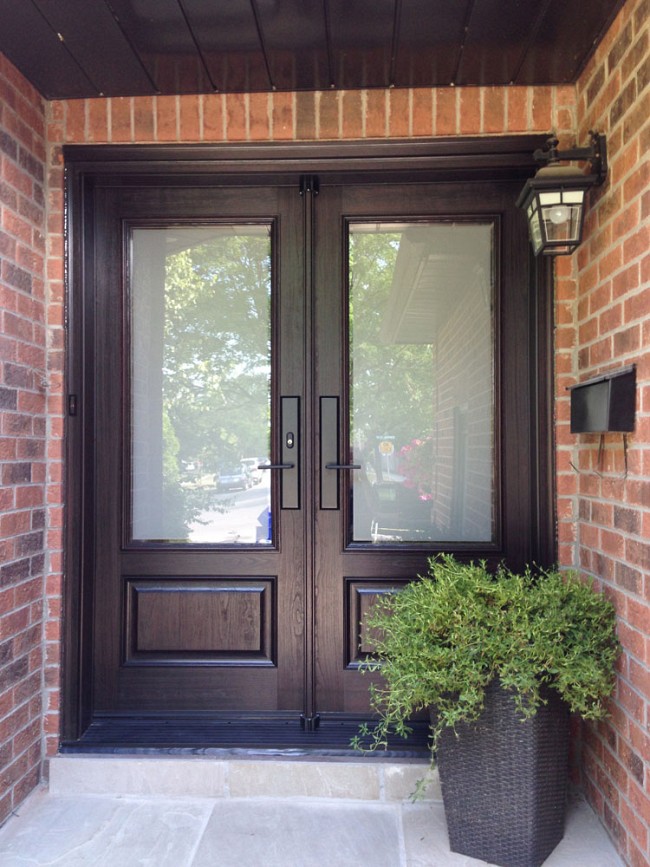 What are the Top Tips for Preparing for Door and Window Installation?
Before you even have your installation occur, here are some helpful tips to keep in mind:
Prepare a weather-protected storage area, like a covered porch or tarp area. They may need the space to store items early, like full windows.

Prepare parking. Many times, they can get the whole job finished in a day. But this will require multiple trucks and space. Let them have the most convenient parking for that day so that the project can go smoothly.

Make plans to not depend on the house. If you work at home or are usually at home, be aware that door and window replacement can be dusty and invasive. You may want to make plans elsewhere.

Move valuables, and cover delicate items. This will keep the dust from getting into things you don't want.

Plan for a cleaning service immediately after. While most installers offer basic cleanup, sometimes residual dust will move throughout the home. A cleaning service to quickly come in and reset your home will make it feel like a complete job.
Enjoying Your New Doors and Windows
Once you've installed your new windows and doors, you'll get to enjoy the benefits of a cozy and quiet home. This can lead to lower power bills and a higher property value. And to top it off, with the right research, following this guide, you'll rest assured your first night that you picked the right company to do the job.
------------
About the Author
Delco Windows and Doors has been serving Toronto Canada since 1989, with door and window replacement and installation. Helping make homes throughout the GTA more energy efficient with an upgraded style.