Open Up Your Home with these 5 Window Ideas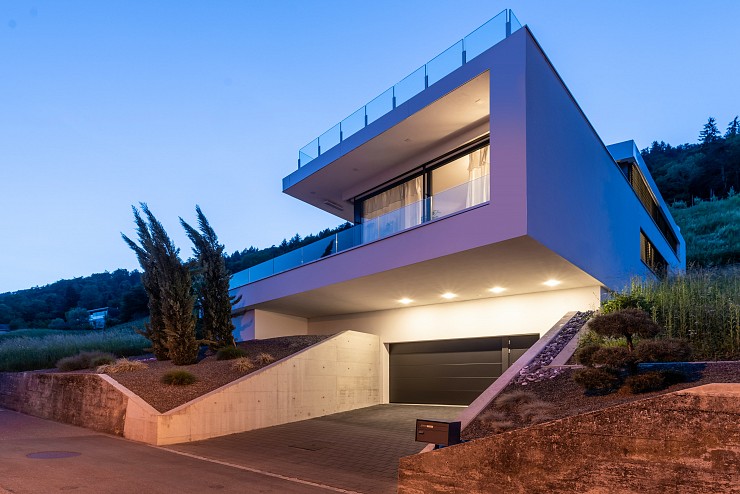 The most luxurious modern homes often have one concept that distinguishes them from all other home designs: merging the indoors with the outdoor surroundings. Whether it is a billionaire's custom home in Maui, to a cabin retreat in snow-laden Lake Tahoe, homes of the ultra-rich showcase the outdoors, from within. Likewise, a house in Toronto, can easily create a more modern and urban feel, by simply opening up the home.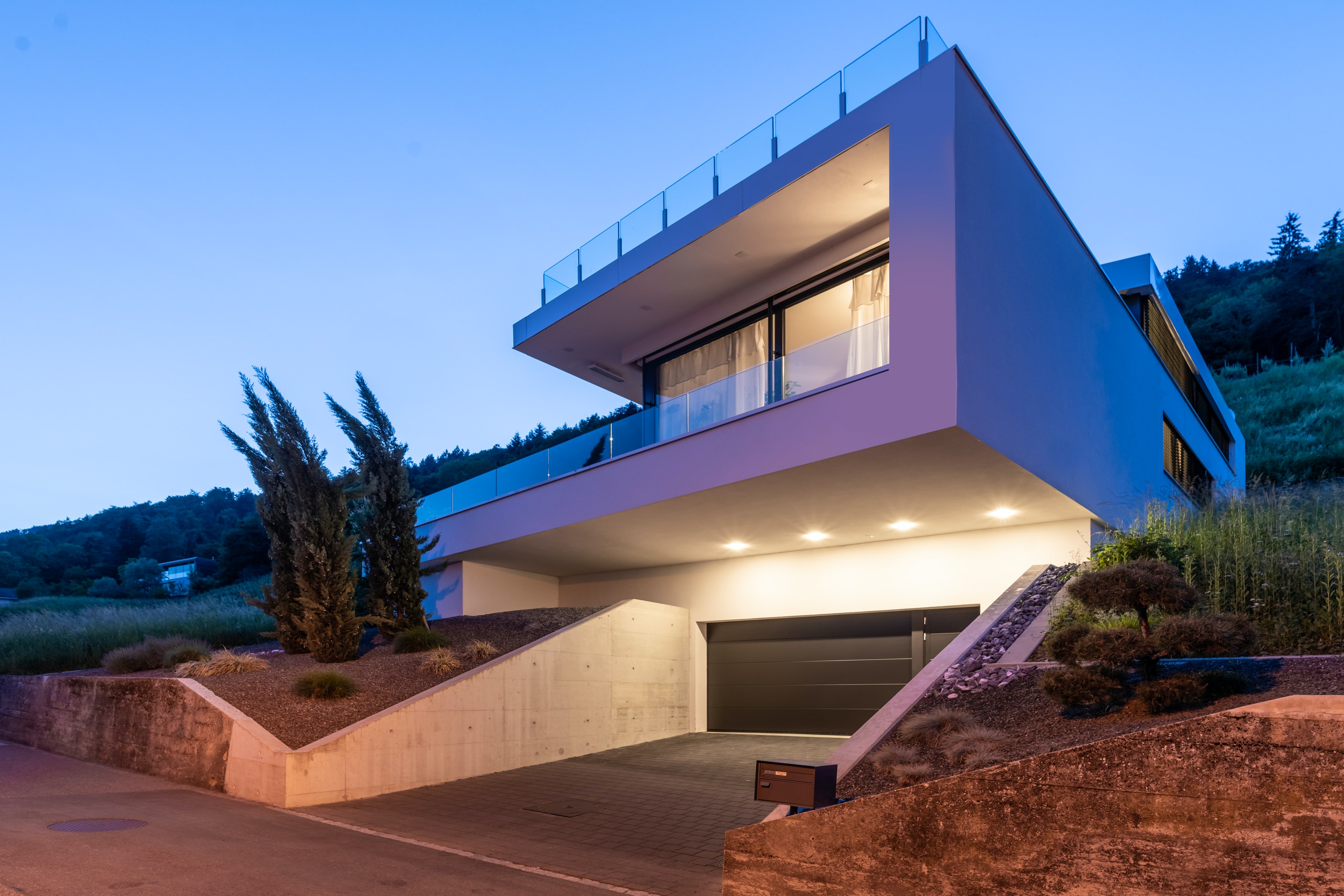 How can you create an indoor-outdoor feel with your home?
Maybe you live in a small house and want to make it feel larger, or you live in a larger home, and want to integrate it into the surroundings; this idea can accomplish all of that.
Far less costly than using celebrity architects, or over-the-top customizations, there are window options that look great, and work well with existing houses. Replacement windows, rather than room additions and reconstruction, are the way to accomplish this.
5 Ways to open up your home using windows
Multiple windows
Larger windows
Floor-to-ceiling windows
Roof windows
Glass sliding walls
Multiple Windows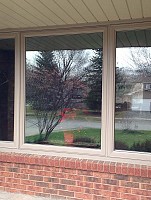 How about adding multiple windows together? There are many creative ways to do this. You can have the load-bearing studs as a narrow gap between each window, or, if the wall permits, you can turn an entire wall, nearly seamless, except the frames, into a series of windows. Far less expensive than some other choices, this option has many variations. You can use opening casement windows, to let in the fresh air, or multiple sliding or hung windows. However, we recommend casement windows, (or any window that is one piece with no mid-frame), so you'll have the clearest, most unobstructed views. A trick that can save you money, is to purchase multiple standard-stock windows from a window installer, instead of one or two large custom windows, which may have to be made specially for your project.
Larger Windows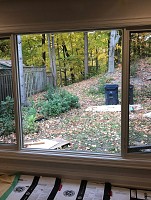 How about replacing a smaller window with a larger window. A good rule-of-thumb, if more than 50% of the wall is clear glass, you are on your way to making a room feel seamless with the outdoors. This method can be tricky. Many walls, to distribute the structural weight properly, involve thick vertical jambs along the sides of the window opening. These could be in the form of multiple studs, or one large one. Either way, it is not advised to manipulate or change these studs, without seeking advice from a structural engineer to find other ways to redistribute the loads.
A simpler option is to replace your window with one of taller height. For example, if you took out a 36 inch window, and made an opening for a 72 inch, you have instantly doubled your window wall space, without having to play with the studs. Better yet, you can take the existing width, and replace with a custom or standard floor-to-ceiling window.
Of course, there may be other issues to consider as well, like horizontal electrical lines, in-wall plumbing, and sills that distribute weight to the jambs, but overall, replacing a window of the same width, but taller, is an easy and simple way to take an old room and make it open.
Floor-to-Ceiling Windows
Specialty-height windows, which can be your entire wall height, can create a feel of openness. Similar to a glass sliding wall, except these windows are stationary. . . they don't slide or move. The window is essentially the wall itself.
A sliding or hung window simply won't do it, as they are two windows in one, with a frame mid-way, leaving a broken-up view, which is not the effect you want. You may need to ask your window designer and installer if they can obtain special-made floor-to-ceiling windows.
Average wall heights in Canada are around 96 inches high, which is a tall window. A professional window installer typically has the tools and equipment to carefully deliver and install such a large window.
Roof Windows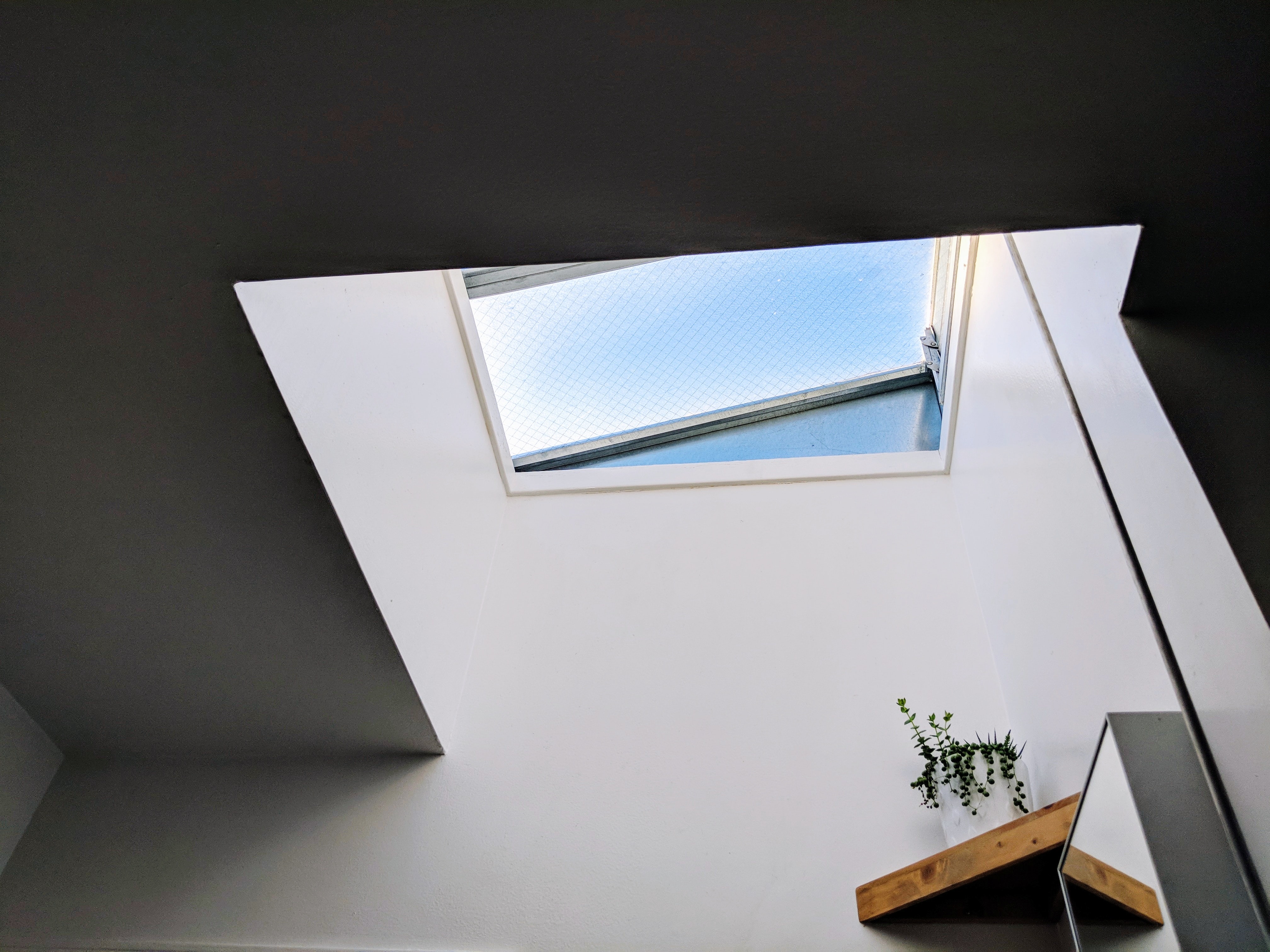 There are several window options for your ceiling. These windows work for ceilings that are close to the roof (no living floor above) and have roof material that are easy to work on, such as composition shingle.
Solar Tubes – These are small and simple, and easily bring light into a dark room, from above. While they don't directly "open" the room up, they indirectly contribute to creating an open feeling by adding additional natural light.
Skylights – There are many forms of skylights, including casement opening ones, and ones that are permanently fixed. These windows are large enough to "see the stars at night", and possibly open up for fresh air.
Sunroom Windows – If your room addition, or ceiling-roof system can support it, you can add multiple windows together and create a sunroom feel, which is another way of adding indoor-outdoor feel to your living area. This method may be less money than more expensive casement sunlights (as multiple kinds of windows will function for this).
With all ceiling windows, make sure the ratings, strength, and grade can handle snowload, especially for Canada's winter climate.
Glass Sliding Walls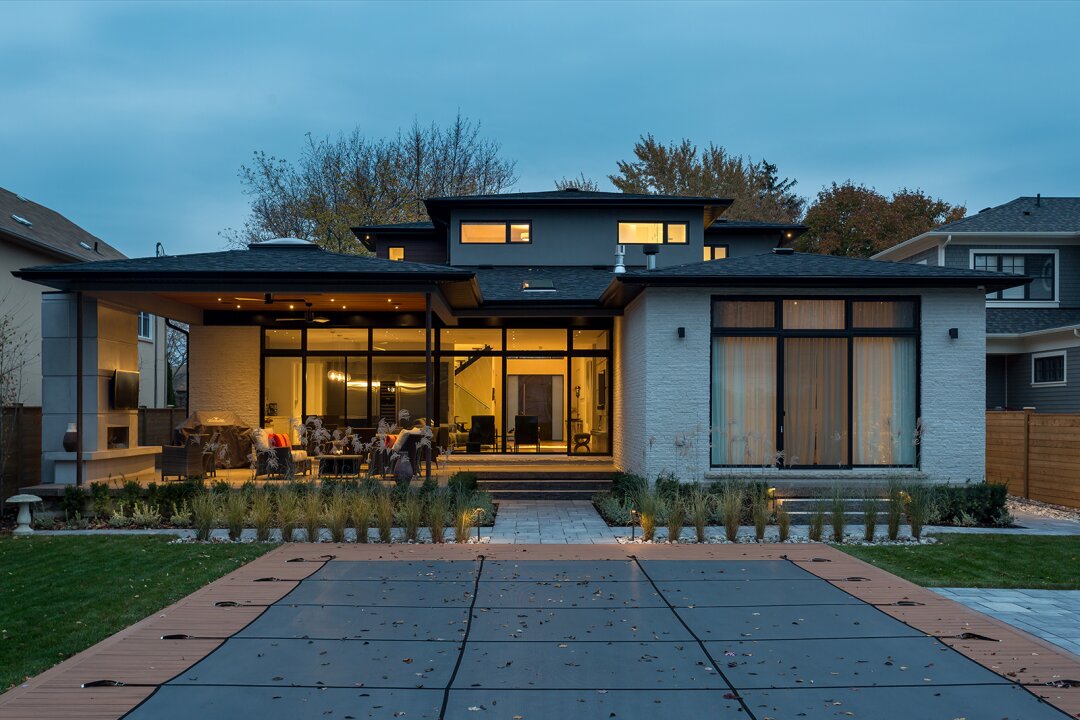 This premium option creates the ultimate indoor-outdoor feel, by turning an entire wall into a wall of glass. With each panel that slides, you can literally open the entire section of a house to transition into a beautiful porch or patio. And when the weather is cold, you can feel warm inside while enjoying the snow and scenery outside.
They are beautiful, heavy-duty, and create a masterpiece in your living room. You can even consider having two glass sliding walls together, at a 90 degree angle, for an impressive statement in your home. It would take a bit of engineering for most walls however.
Glass Sliding walls are not cheap though. To outfit an entire wall of a living room could cost $5-$15k. And to retrofit a wall that may have load-bearing studs, will only add to that cost. These costs are based on new construction. If you are replacing already existing windows or wall material, that cost will be higher.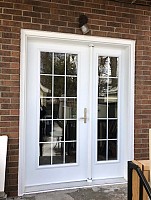 French Door
If your budget or wall does not permit a full glass sliding wall, consider installing a standard glass sliding door (also called window doors) . They are usually not floor-to-ceiling, and much smaller than a sliding wall. You can also find glass French doors that open outward like a standard door. But with the many standard sizes on the market of glass sliding doors, as they are a common product, you can modify an existing opening to fit one easily. And with prices starting around $750 for vinyl glass sliding doors, plus labor, it can fit tight budgets well.
What about energy efficiency
Typically, window space loses more energy than properly insulated wall space. However, if you are in an older home, the difference between wall and window energy loss can be less. Also, the location, placement, and energy efficiency of the windows you use all play a factor. In Toronto's cold winters, having south-facing windows and glass doors, that have the right materials, such as gas fillings, low-transfer spacers, and Low-e coatings, can all play together to make a high-efficiency replacement window work in your favor and actually save more energy than before. In addition, passive elements, such as trees, eaves, curtain use, can all work to keep your home warm and cozy in the winter, and cool in the summer.
Delco Windows and Doors, a window replacement company serving the GTA, mentions that nearly all options on the market now, whether vinyl framing, or coatings, are standard and expected for any window replacements done in homes throughout Canada. So you can be sure that when you are adding more window space in your home, you are using something that is more efficient than your old window. This adds value to hour home.
Other options
What about block windows?
Block windows have been considered a way to bring in more light. But with their outdated style, blurred clarity and many drawbacks (like heat transfer/accumulation, inability to ventilate, and much more) they are generally avoided and unwanted by most modern homeowners.
Other choices
There are perhaps many other creative methods to make that feel of being in the outdoors, while being inside. Such as replacing your entry door with a door that has more windows in it. Your creativity is key, and the sky is literally the limit.
You don't have to be in a million-dollar mansion in Hawaii to have that beautiful perfect indoor-outdoor room. You can make one with your existing home, with a few great ideas!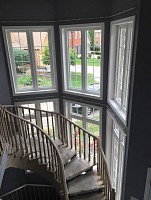 -------------------------------------------
Mike Cutler is a commentator on fine home design. He writes about home design throughout Canada.
--------------------------------------------
Resources
https://www.homeadvisor.com/cost/doors-and-windows/install-a-glass-wall/
https://homeguide.com/costs/sliding-glass-doors-prices