Toronto's Most Trusted Windows Replacement Services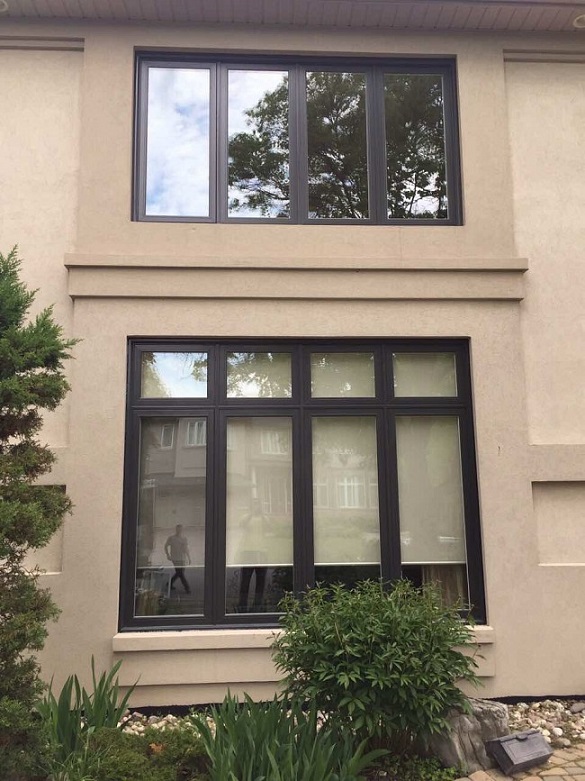 Toronto's Most Trusted Windows Replacement Services
Delco Windows & Doors is a reputable company based in Toronto, Ontario. We specialize in providing high-quality replacement windows for residential and commercial properties. With years of industry experience, we have built a solid reputation for delivering excellent customer service and top-notch products that meet and exceed our client's expectations.
Our team's manufacturing uses only the finest materials and cutting-edge technology. Also, they install energy-efficient and aesthetically pleasing windows that enhance the beauty of your home or office and help you save on energy snouts. Delco Windows covers you whether you're looking to replace a single window or an entire housefull. Moreover, we are dedicated to delivering superior craftsmanship and customer satisfaction, making them one of Toronto's most trusted window replacement services. In this article, we will explore the benefits of choosing Delco Windows & Doors for your window replacement needs in Toronto:-
High-Grade Materials and Trained Craftsmen
At Delco Windows & Doors, quality is at the heart of everything we do. We use only the finest materials for their windows, ensuring they are durable, energy-efficient, and able to withstand the harsh Canadian climate. Our windows are made from a premium vinyl, which is a long-lasting material that requires minimal maintenance.
Additionally, our team of skilled craftsmen have years of experience in the industry and are committed to delivering exceptional workmanship on every project. We take pride in their attention to detail and commitment to excellence, ensuring that every window we install is of the highest quality. Thus, we are committed to offering our clients the best outcomes and services.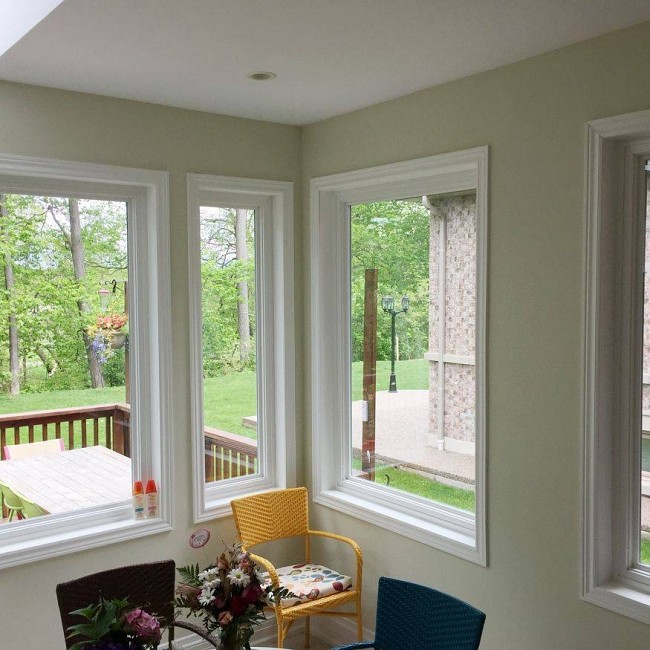 Expert Installation to Guarantee a Great Fit
We understand the importance of proper installation for new windows. If placed improperly, exact windows of the best calibre won't function to their total capacity. That's why we provide professional installation services to ensure your new windows fit perfectly and function properly. Our team of experienced and trained professionals takes precise measurements and uses the latest installation techniques to ensure a secure and airtight fit.
Also, we safeguard your house while installing it and adequately clean up afterward. With us, you can have peace of mind knowing that your new windows are installed to the highest standards for maximum performance and longevity.
Our commitment to quality installation is a key factor in the durability and longevity of our windows. Poor window installation can result in energy waste, air leaks, and various other issues. You can ensure that you choose the correct replacement windows for your home that will provide comfort, energy efficiency, and durability for years to come. That's why we go above and beyond to ensure that our installation process is done right the first time and that your new windows are an investment that will enhance your home's comfort, energy efficiency, and beauty for years to come.
An Industry-Leading Warranty Backs All Work
When you invest in new windows for your home, you want to be sure that you are getting high-quality products and installation services. At Delco Windows & Doors, we understand this, which is why we back up all of their work with an industry-leading warranty. We take pride in the durability and performance of our windows and want our clients to feel confident in their purchases.
Our lifetime warranty covers the frame, glass, and hardware of our windows, ensuring that any issues with the product will be addressed and resolved promptly. In addition, their seal comes with a 25-year warranty, giving clients peace of mind knowing that their windows will remain airtight and energy-efficient for years.
Our warranty proves that we stick by our dedication to quality and client pleasure. Delco Windows & Doors is the perfect choice if you're looking for a reliable window replacement service in Toronto that offers high-quality products and installation services backed by a strong warranty.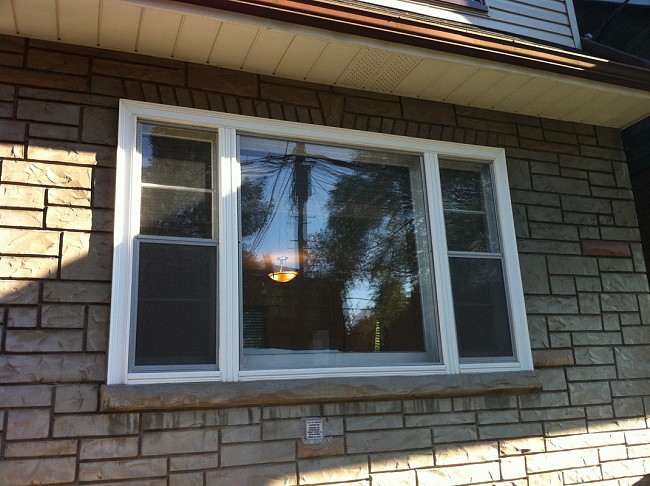 Wide Selection of Styles, Patterns and Sizes
At Delco Windows & Doors, we comprehend that each home is unique, so we offer a wide range of styles, designs, and sizes to choose from for your window replacement needs in Toronto. We have a variety of options that can cater to any homeowner's preferences and needs, from traditional to modern designs and everything in between. Our knowledgeable team can help you navigate the different styles and designs to find the perfect fit for your home.
Our range of window styles includes casement, awning, sliding, hung, bay, and bow windows. Also, we provide a range of frame materials and colours so you can match the exterior design of your home. Our energy-efficient windows can help you save on energy costs, and their soundproof windows can reduce exterior noise levels.
Transparent Pricing with No Hidden Fees
We are intent on delivering transparent and reasonable pricing to our clients. We believe homeowners should know exactly what they are paying for without hidden fees or extra costs. Our staff will offer a clear and comprehensive price for each of our services to help you prepare and make an informed choice.
When you work with us, you can rest assured that there won't be any surprise charges or additional costs added to your bill. Our pricing includes everything from the cost of the windows to the installation and clean-up, so you can budget accordingly and avoid any unexpected expenses.
Furthermore, we offer financing options to make our window replacement services more accessible and affordable to their clients. Our financing options allow homeowners to make payments over time with low-interest rates and no down payment required.
At Delco Windows & Doors, we are reliable and upfront with our clients. That's why we offer transparent pricing with no hidden fees or extra costs, so homeowners can make informed decisions about their window replacement needs.
Bottom Line
In conclusion, Toronto residents should choose Delco Windows & Doors for their window replacement needs. We provide a vast selection of window sizes, styles, and designs. Our commitment to using only the highest quality materials and techniques ensures that our windows are durable and energy-efficient.
Delco Windows' excellent customer service and transparent pricing policy make the process of window replacement stress-free and straightforward. Our industry-leading warranty sets them apart from other window replacement services, and our commitment to customer satisfaction is unmatched.
If you're looking for a reliable, professional, and trustworthy window replacement service in Toronto, Delco Windows & Doors is a perfect choice. Contact them today to schedule a consultation and take the first step toward enhancing your home's comfort, energy efficiency, and beauty.
------------
About the Author
Delco Windows and Doors has been serving Toronto Canada since 1989, with door and window replacement and installation. Helping make homes throughout the GTA more energy efficient with an upgraded style.