The Ultimate Guide to Replacement Windows in Toronto
The Ultimate Guide to Replacement Windows in Toronto
For many people, the window replacement process can seem like a challenging task. The windows are essential to a house or building, which can wear out over time. So you can't wait for your building's windows to completely wear out to start thinking about replacement windows in Toronto.
Replacing your windows gives your property a new and improved appearance, energy efficiency, and security. By replacing windows, you can also get rid of outdated designs. While replacing windows in Toronto, you need to consider some important factors like different types of windows, budget, energy efficiency, climate and orientation.
Window Style That Suits Best to Your Home
The windows you choose for your home not only make an impact on the look of your home but also control the number of UV rays that pass through and even have an effect on your energy cost. If you wish to install new windows in your home or simply replace broken or outdated ones. You should be aware of the various window styles available so that you can select the best suit for your home.
Casement Window
Casement windows are composed of fibreglass and have either left or right hinges. The windows have cranks & can be utilized as a single window or as a window set in bigger rooms. These types of windows are quite energy efficient and have folding handles that can be easily tucked out of the way to make them easier to use. This allows you to clean and treat the windows easily.
Double Hung Window
Ultrex fibreglass is used in the double-hung window. The innovative material used in the window adds refinement to it and also makes it easy to clean. Due to its outstanding quality and innovative window design, it is gradually becoming a favourite among property owners.

Single Glider Window
A single glider is an excellent option for replacing your sliding windows. It is made of Ultrex fibreglass and is an energy-efficient alternative because it keeps out all elements. In the winter, it blocks cold air, while in the summer, it blocks hot air.
Bay Window
The bay window is a low-maintenance window that can add drama to any room. These types of windows are a great choice for rooms where you wish to relax and enjoy some sunlight.
Bow Window
Because of its curved shape, the bow window allows you to broaden your view. You can also stain or paint the head & seat boards of the window to add a design element and completely modify its appearance.
Window Frame Materials to Choose
Wood is the most commonly used window material. The majority of people choose it due to its rich look and high durability. Aluminum and vinyl are more popular materials used in windows. Fibreglass is well-known for its energy efficiency, but it is also costly.
Wood Frame
The outside of these frames is made of vinyl or aluminum to protect it from various elements like water. If wooden frames are left uncovered, they can easily absorb moisture and swell. The water then hastens the decay. Without covering, wooden frames can be invested by insects that feed on them, such as termites, and such damage is difficult to restore.
To sustain the rich appearance, you must continuously repaint it, which raises maintenance costs. Many hardware finishes are available for wood frames. From the manufacturer, you can select the one that perfectly suits your needs.
Vinyl Frame
Vinyl frames are both affordable and have good energy efficiency. The windows of this type are easy to keep clean. Their shades do not fade and hence do not require repainting. When there is any stain on the vinyl window, you can simply wipe it away with a moist cloth.
Fibreglass Frame
Fibreglass frames are well-known for being good insulators, making them ideal for energy efficiency. These types of frames are made of a variety of materials. They are not paintable and do not fade. They demand little maintenance. To make your window look like real wood, you can obtain fibreglass frames with wood finishes.
What About the Window's Warranty?
It is crucial to check the warranty that comes with your new windows. Make sure to inquire about the warranty. Accidents can happen, and things can go wrong from time to time. When these situations happen, you need to pay heavy amounts to repair damage to your windows.
Most window replacement firms provide 10 to 20 years of limited warranties. Different warranties include labour, screen warranties, and glass breakage; some only replace the frames.
It is possible that you believe that your windows are still under warranty, but later, you get to know your labour warranty period has expired or never existed. So even though you expected a free replacement, you ended up paying fees to cover the costs of the repairman coming out and replacing the damaged window.
Another vital aspect of a warranty to consider is whether the warranty is transferable or not. Assume you decide to sell your house. There is the option of transferring the warranty to the new house owner. If the warranty transfer option is available, it increases the value of your house. However, many window warranties do not include it, so consider this before replacing windows in Toronto.
Budgeting for Replacement Windows in Toronto
Homeowners typically believe that replacement windows in Toronto will exceed their budget, which greatly impacts their decision-making. However, people frequently overlook the potential to restrict total spending, despite the fact that there are several solutions and pro tips to consider. Look at the following few things that greatly affect Toronto window replacement budgeting.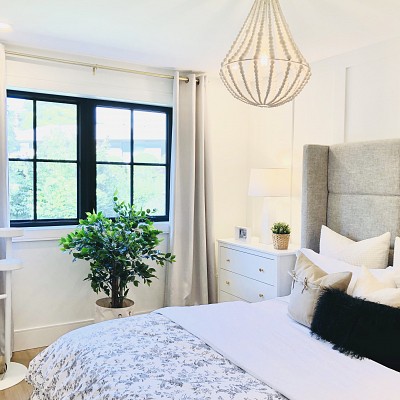 Decide - Replace or Repair Windows
The first thing to decide is whether to replace or repair the existing windows of your house. Before hiring a window replacement professional, evaluate your house windows to determine whether they require repair or replacement. House owners must decide whether they are satisfied with their existing windows or must replace them with new stylish ones to make significant improvements. Once things are in order, creating a budget will be quite simple.
When considering window repair, look for an expert professional with the necessary abilities and knowledge to handle everything. When considering replacement windows in Toronto, you need to examine the design, kind of installation and location of installation to determine the budget. You should also consider any bespoke features, such as stained or tinted glass, additional locking mechanisms for increased security, and additional insulating properties, as they all affect the cost.
Climate and Orientation:
If you are thinking of a window replacement in your Toronto house, you must consider the weather conditions. The right windows, according to the climate conditions, can reduce the monthly operating costs and boost your house's overall value. One of the prime reasons Canadians install new windows is to respond to the type of weather that is prevalent in their area.
Windows That Can Withstand the Canadian Winter
Combating winter weather will be especially crucial for individuals who reside in colder regions of Canada. However, many people are unsure which type of window is ideal. The ideal windows for winter weather will be double-paned, properly sealed, and have the appropriate Energy-Star rating.
One great option for winter weather in Canada is a double-hung style window. It'sIt's excellent at keeping the cold out and dealing with heavy winds. It also features a tight seal, which helps to keep winter weather from penetrating a house.
Right Window for Canadian Rainy Weather
A tight seal is one of the most crucial qualities of a window for those who live in Canada'sCanada's rainier regions. A well-sealed window will keep any form of moisture from getting inside the home and prevent mould from growing.
As in the rainy region, wind can also be an issue; thus, windows that can withstand high-powered winds are essential. The Contour Series windows are an excellent example of a window that can withstand any rainy Canadian weather. These windows have received the appropriate Energy-Star rating and have passed many leak and durability tests.
Fighting the Canadian Heat
A double-paned window is ideal for dealing with heat. The area between the glass panes is ideal for dispersing heat before it is carried into a residence. A tight seal is especially vital in hot weather, as those who use their air conditioner often do not want chilly air leaking outside.
Canadians who live in hot climates should consider casement windows. This low-cost window series is ideal for warm weather and can keep out rain and wind. Vinyl windows are likely the perfect option for hot weather because they are well-insulated and will not be prone to insect damage.
Consider Energy-Efficient Windows:
Windows have a remarkable impact on your Canadian home's heating and cooling needs and costs, as well as the comfort level of its occupants. Windows are the weakest link in every home's heat gain and heat loss in the summer and winter.
A window with an energy-efficient feature helps maintain a steady temperature in the room, saving energy that would otherwise be used to heat or cool the area.
Properly-insulated windows with energy-efficient features are often double-glazed or triple-glazed. Spacer systems & argon gas in these types of windows provide extra insulation and heat transfer prevention. So look for energy-efficient replacement windows for your Toronto home that will keep your home warm and well-insulated while keeping your energy bills low.
Check out the NFRC-tested windows to look over energy ratings to ensure temperature management and great performance in all weather.
Choose the Professional Window Installation Team
If you require replacement windows in Toronto to improve the exterior look of your house or to make it more comfortable, you must choose a reliable window installation service to handle the work. Delco Windows installers have a professional window installation team that will provide you with outstanding window replacement service.
Our experts possess all the necessary tools for installing your windows and completing the work within your budget and scheduled period. They will install your windows professionally, will last longer and provide the excellent temperature and humidity protection you desire for your home.
------------
About the Author
Delco Windows and Doors has been serving Toronto Canada since 1989, with door and window replacement and installation. Helping make homes throughout the GTA more energy efficient with an upgraded style.