Why Window Replacement in Toronto is a Smart Investment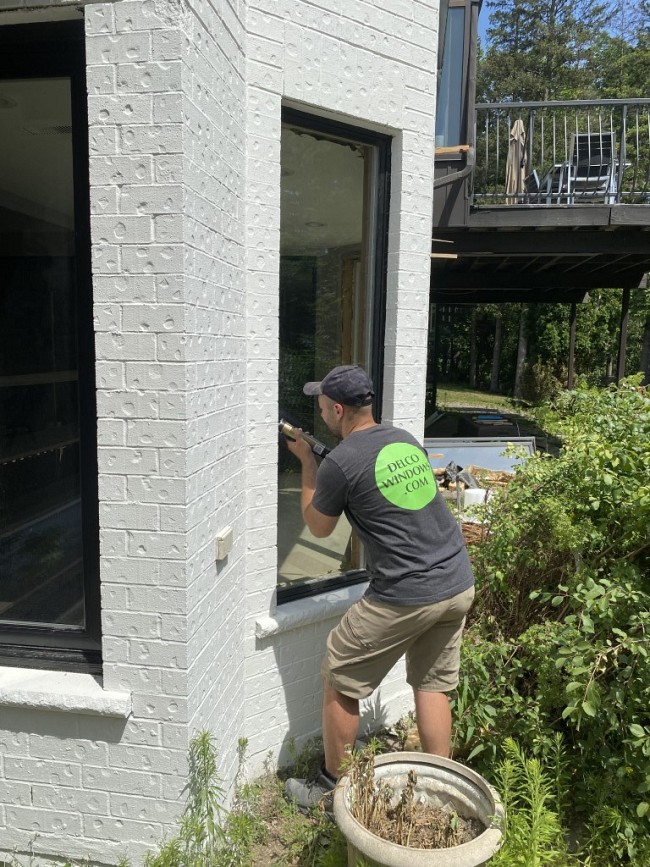 Are you considering enhancing your living space? There are several reasons to think about upgrading your windows or doors. Upgrading your windows is among the most common home improvement initiatives. Individuals think about the changes either independently or as a part of a home remodeling project. You can replace all at once or just a few windows or doors.
There are countless reasons why you ought to consider window replacement Toronto. You need something that matches the style of your home, you are renovating, you are worried about your home's efficiency, you are selling, or you simply want to make a wise investment.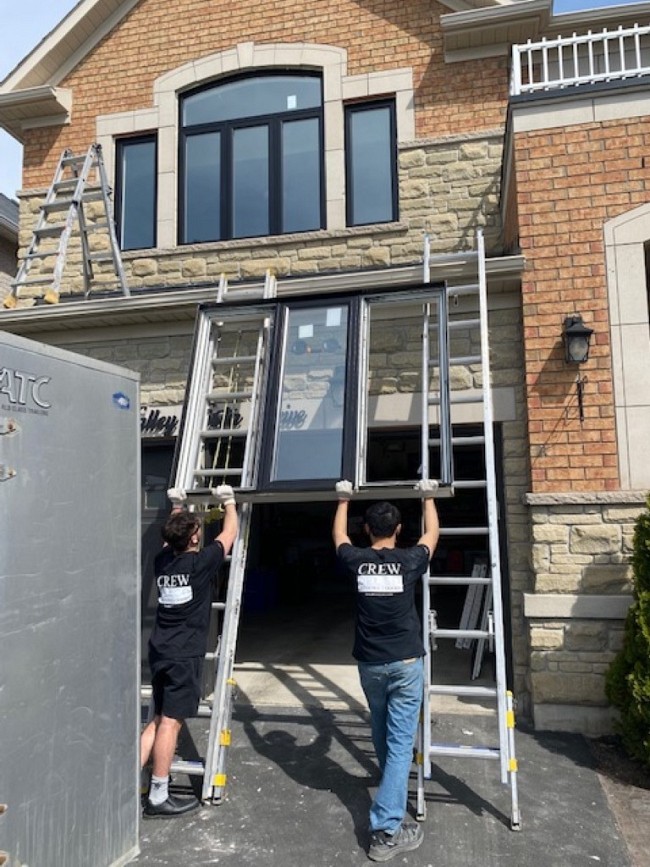 Top Benefits of Window Replacement
Window replacement offers many benefits beyond just aesthetic appeal. One of the most significant benefits is improved energy efficiency, which can lead to savings on heating and cooling costs over time. Newer windows often have better insulation capabilities, which can help regulate indoor temperatures and reduce energy waste. In addition, window replacement can also improve the overall comfort level of your home by reducing drafts and increasing sound insulation. Finally, new windows can also increase the value of your home, making it a smart investment for homeowners looking to sell in the future.
If you are planning to replace your old home windows, you can also take the benefits of Retrofits grants and Canada's greener homes loan program.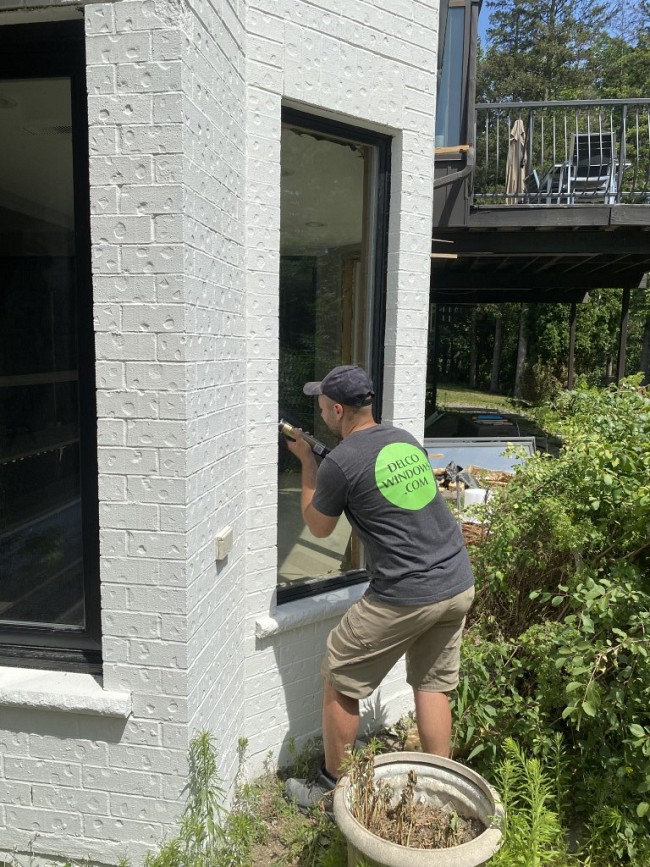 Retrofit Grants - Canada Government Rebates That Offset the Costs
Retrofit grants can be a valuable resource for homeowners seeking to improve their home's energy efficiency, lower their energy bills, and make their homes more comfortable and environmentally friendly. Upgrading your windows and doors to models that qualify for ENERGY STAR allows you to receive rebates of up to $10,000 from the Home Efficiency Rebate Plus Program.
Additionally, your house will undergo a pre-install assessment as part of the EnerGuide Home Energy Assessments program. A follow-up evaluation will be conducted following the installation of new energy-efficient windows.
By taking advantage of these programs, homeowners can offset the upfront costs of energy-efficient upgrades and enjoy long-term savings and benefits.
Canada Greener Homes Loan Program
The Canada Greener Homes Loan Program is a government initiative to provide loans to Canadian homeowners who are interested in making their homes more energy-efficient. Through this program, eligible homeowners can receive financing of up to $40,000 to complete energy-efficient upgrades such as upgrading insulation, replacing windows and doors, and installing high-efficiency heating and cooling systems. The loan amount is repayable over a period of up to 10 years. The Canada Greener Homes Loan Program is designed to help homeowners save money on energy bills and improve the comfort and value of their homes.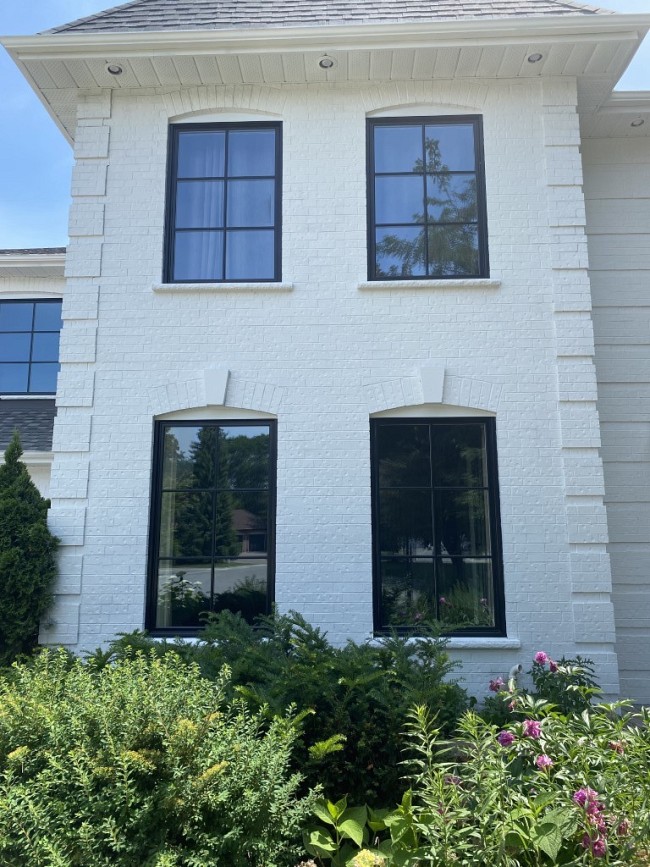 Cost Savings & Increased Energy Efficiency
Window replacement in Toronto is a smart investment not only because of the improved aesthetic appeal it provides but also due to its energy efficiency benefits. Modern windows have better insulation capabilities that can help regulate indoor temperatures and reduce energy waste. This leads to significant savings on heating and cooling costs over time, making window replacement a cost-effective solution for homeowners looking to save money in the long run. Additionally, reducing drafts and increasing sound insulation can improve the overall comfort level of your home, creating a more relaxing environment for you and your family. With its potential cost savings and increased energy efficiency, window replacement should be considered a valuable investment opportunity by homeowners looking for ways to improve their homes.
Aesthetic Appeal
Window replacement in Toronto not only improves the energy efficiency of a home but also enhances its aesthetic appeal. Old, worn-out windows can make a home look outdated and dull, whereas new windows give it a fresh and modern look. Homeowners can select from various window styles, sizes, and colours to find the perfect fit for their design preferences. Moreover, installing new windows increases a home's curb appeal, making it more attractive to potential buyers if they ever decide to sell. So not only do homeowners get to enjoy updated and beautiful windows, but they also reap the benefits of investing in their home's value for the future.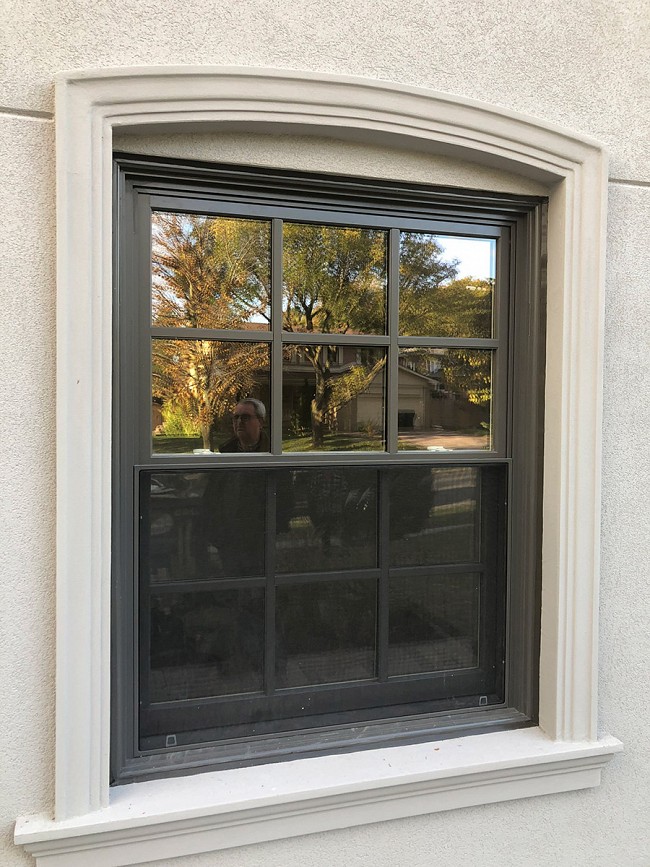 Cold Weather Energy Savings
Window replacement Toronto can save energy during cold weather, as new windows are typically more energy-efficient than older models. In Toronto's harsh winters, high-quality windows can help regulate indoor temperatures, reduce heat loss, and keep your home comfortable without overworking your heating system.
Moreover, new windows can also reduce drafts, leaks, and air infiltration, which can account for up to 25% of a home's energy loss. By upgrading to energy-efficient windows, you can save money on your heating bills, improve your home's comfort, and reduce your impact on the environment.
Ease Your Cleaning Routine
Cleaning your blinds & windows can be labour-intensive, especially if you have numerous large windows. Yet, some modern window designs include shades in the space between the glass panes. As a result, you won't ever have to dust each individual slat again, saving you time and effort. They will never become dusty because they are not exposed to the air. We constantly have a limited time. You can give yourself more time to do what you prefer if you spend less time cleaning your blinds.
Making Your Home Appear More Attractive
It goes without saying that a house with more appeal would sell faster. A house with outdated windows may appear dilapidated and weathered. Old and worn-out windows can be easily replaced, giving your house a sleek, new appearance. You can get windows that complement the exterior of your home's more conventional style while also improving its appearance. A nicer-looking home is an investment in your own well-being, even if you don't want to sell.
Noise Reduction
You need peace to unwind when you come home from a long busy day. But, if your house is next to a busy road, daycare center, airport, or school, you might find the constant noise to be grating. Outside noise might become grating if windows have gaps or shaky frames. Old windows with loose frames should be replaced with tightly fitting ones to assist you in unwinding after a hard day's work.
Helping Homeowners with Windows Replacement Toronto Needs
There is a great need for windows replacement Toronto has. Our city's colder winter climate, combined with massive size, can have a considerable impact on energy efficiency, and pollution reduction across Canada. Toronto needs many homes, including yours, to replace windows, for a noticeable impact.
The Importance of Windows in a Home
Windows are an essential component of a home's architecture. They serve many functions, including allowing natural light to enter the home, regulating indoor temperature, and maintaining healthy indoor air quality. Windows also play a significant role in the aesthetics of a house, both inside and out. Installing new windows can transform the look of a room or an entire home, making it feel more modern and inviting. With advancements in technology, new windows are also much more energy-efficient than older ones, helping homeowners save cost on their energy bills while reducing their carbon footprint. Overall, investing in window replacement for your Toronto home is a smart investment that can improve its functionality, appearance, and value.
Not only are windows visible to guests and neighbours, but quality windows also have the power to lift up the entire value and look of a home. If you're considering window replacement in Toronto, working with a reputable and experienced company like Delco Windows is important. We offer a wide range of high-quality windows, expert installation services, and personalized customer care to ensure that you get the best results for your home. With our energy-efficient windows, you can enjoy long-term savings, enhanced comfort, and a more beautiful and functional home. Contact Delco Windows today to learn more about their window replacement services and start your journey towards a more energy-efficient home.
------------
About the Author
Delco Windows and Doors has been serving Toronto Canada since 1989, with door and window replacement and installation. Helping make homes throughout the GTA more energy efficient with an upgraded style.