Window Manufacturer to Improve Your Home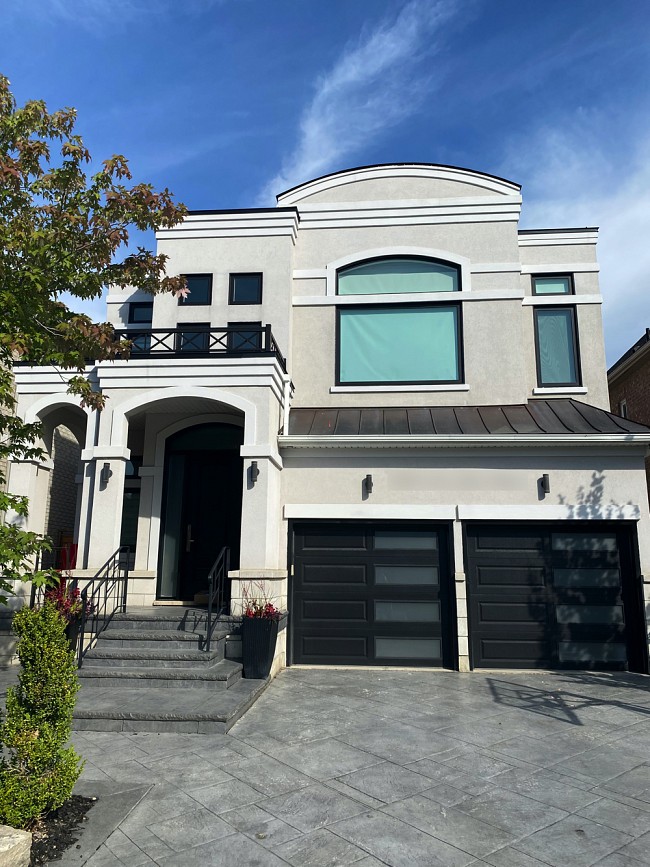 Now that you are ready to invest your money in new residential windows for your home, you need to choose the top Toronto window manufacturer to make sure you are getting the highest-quality windows at reasonable prices. As there are countless window manufacturers in Toronto that can handle the task.
The matter is which Toronto window manufacturer will be perfect choice for the improvement of your house? It will be simpler to restrict the range of options and choose the one that is best for your project if you take a little more care and attention to this guide. This guide will provide you with an easy and simple process to find the best window manufacturer in your area that fits your requirements.
Research Local & Regional Windows Manufacturers
Never purchase windows without first researching several nearby window companies. If you have an exact idea of what to search for regarding pricing, design, style, and design of the window, you will be capable of choosing a window manufacturer that not only carries the windows you require but is also reliable and will provide what they have guaranteed.
All the windows and doors made by a reputed window manufacturer will have an extended or lifetime guarantee. Just consider how long you would like your windows and doors to last. If a manufacturer does not provide a warranty for its products, it demonstrates that it is not interested in establishing a long-term connection with its clients. They must be prepared to support their goods and pay for any repairs or replacements specified in the warranty.
You should spend some time to know the windows manufacturer in order to achieve the best outcomes. This goes beyond merely contacting and requesting a new window price quote. Most Toronto window manufacturers will give you an incredibly low price for windows because they are desperate for your business, only to add on additional fees and charges at the end. When giving you their original quote, genuine manufacturers will go through all of their fees. Additionally, they will keep their word and resolve any issues that can come up during the shipping process or installation.
Also, you can search online for client's reviews. Be sure to read reviews on the manufacturer's website as well as offsite. Furthermore, you can identify a reliable Toronto window manufacturer by asking neighbours, friends, and colleagues which window manufacturer they have used.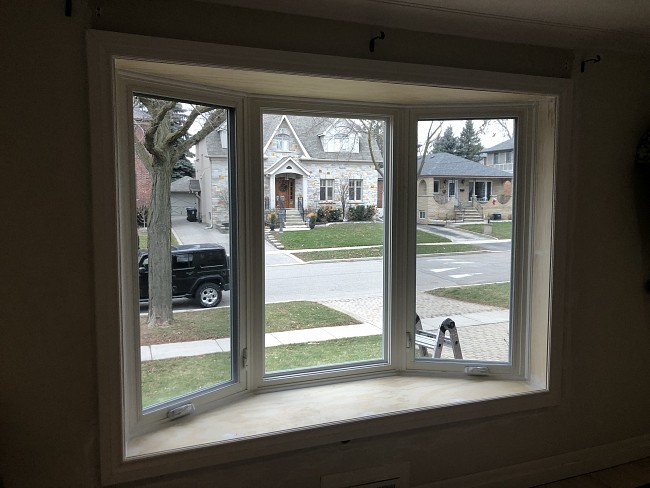 Compare Prices, Performance Specifications & Product Quality
After you have lessened down your manufacturer's list, you need to compare the prices, performance specifications, and product quality of various Toronto window manufacturers. It's easy to become fixated on pricing. When you are buying expensive things like windows and doors for your home improvement, you want to get the greatest deals.
Avoid bargaining from the manufacturer you're thinking of, though. The cost of residential windows is greatly influenced by the quality of the material of the windows used, the workmanship, and the installation. Going for the "cheap" option may make you feel like you are saving money, but you could be losing the quality that will shorten the lifespan of your home window and cost you more in the long run.
Consider the window's possible costs throughout the lifespan of the window in addition to the tag price. For instance, consider this:
How much will you save on energy bills?

Does maintaining your windows entail a cost?

How long do you expect the windows to last?

Will the installers do the job well?
If you consider these important factors, you will be able to find that the higher initial expense ends up paying for itself many times over.
Check for Ratings & Reviews from Other Clients
Along with reviewing recommendations and prior work, finding client ratings online can be a very useful approach to identifying whether or not they provide a quality service. Finding ratings and reviews is simple today, with plenty of online resources available. Verify at least two separate review websites. Don't only rely on the manufacturer's website. Use unbiased resources, such as Google.
You shouldn't just rely on reviews you find online or on review websites, because you can never be sure who wrote them- it may have been their buddies or even just them! Create a small list, and then conduct the necessary research.
Visit their Facebook, Yelp, and Google pages to see customer reviews. A Toronto window manufacturer that has received many positive reviews generally is a good one. To conclude, look at the photographs of the project that others have provided and read their in-depth information about the experience. You can also send the client a direct message or reply to their comments if you want to find out more about their experience working with a specific manufacturer. If they do not receive good ratings, they may not have been in business long enough to obtain them, indicating that they lack industry experience. Seek out reviews with more than 4 stars, or less than 3. Understand that there are always some people out there that are never satisfied. But if there are consistently negative reviews about the same issue, perhaps that window installer is not doing something right.
If your house is in a rural area with few manufacturers with many reviews and ratings, follow the approach that the more favourable reviews a manufacturer has, the better your chances of getting the work done correctly. If there is a trend of negative customer reviews, you definitely want to avoid working with that manufacturer. Check reviews for after-sales support, expert installation, punctual shipping, and accessibility for client inquiries and concerns. If their overall rating is less than 4, go on to the next option.
It makes sense if they have a good rating but a few unfavourable reviews. Like any other manufacturer, window installers can't always satisfy every client. A window manufacturer that has received a lot of favourable reviews and an overall favourable rating has a proven track record of doing excellent work. Ask the Toronto Window manufacturer about the unfavourable reviews and what steps they took to address them.
Checking online reviews and ratings from Toronto window manufacturers is one of the greatest ways to make sure you're getting the highest-quality windows for your Toronto house. This can provide you with an accurate impression of the manufacturer's reliability, punctuality, product quality, and client service. By reading their reviews, you can find out which features clients prefer when buying new windows.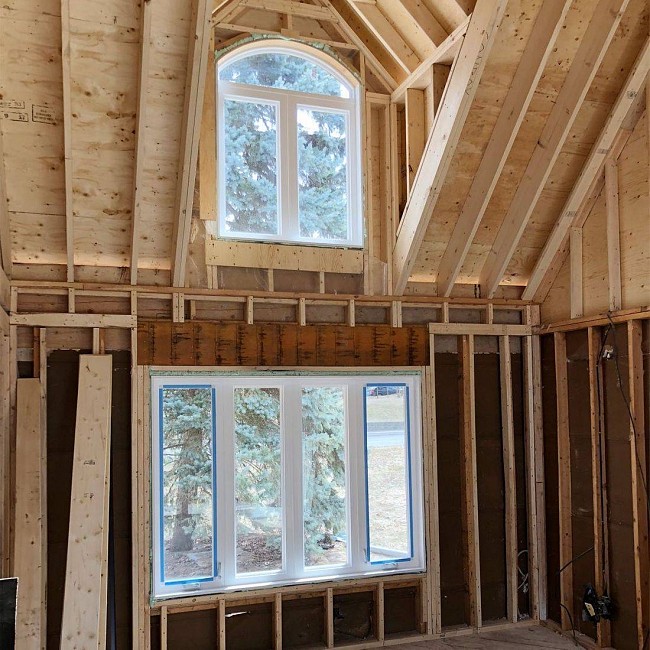 Ask About Warranties & Installation Services
Since the spending on new or replacement windows can be a large investment, you want to make sure that your windows are protected in the future. It's essential to choose windows with unwavering warranties. Have a look at the typical window warranties that are available:
Limited lifetime warranty is provided by a Toronto window manufacturer that addresses both operational issues and external defects with the windows.

Lifetime warranties are a step up from the limited ones and cover any replacement parts.

Double lifetime warranty provides the same protection as a lifetime warranty, except homeowners would be insured for the entire time they own the house.

Transferable warranty: If you decide to sell your home, the new homeowner will be covered by your warranty.
You must carefully research the terms & conditions of your coverage because warranty options differ from manufacturer to manufacturer. Ask a window company about warranties and installation services before choosing them. Make sure to ask them about any warranties they may provide as well as any certificates or credentials they may have for installing windows.
See if the manufacturer is prepared to offer suggestions and tailored solutions for your particular project. Request a face-to-face meeting with the manufacturer or one of their representatives if you can't get answers over the phone or the internet so that you may get clear information before making a decision.
Consider Window Replacement Timeframes & Lead Times
Many window manufacturers in Toronto offer a wide range of material and style choices, but the timeline for your window replacement project will need specific consideration. Ask prospective manufacturers about their "lead time" and product turnaround time. Be sure to comprehend the estimated time frame before signing a contract because this lead time differs significantly between manufacturers and locations. This is especially true if you're window glass needs to be tempered or a special frame colour.
If you are searching for a reliable Toronto window manufacturer to improve your home, look no further than Delco Windows. Here you can discover our huge collection of quality window designs, from casement windows to basement windows for your home. We will assist you to choose the proper finishing options and make sure your product is delivered on time and to your satisfaction.
Visit us today or get in touch with Delco Windows and Doors by phone or email to experience superior quality and service.
------------
About the Author
Delco Windows and Doors has been serving Toronto Canada since 1989, with door and window replacement and installation. Helping make homes throughout the GTA more energy efficient with an upgraded style.