Things to Consider Before Converting Window to Operational Door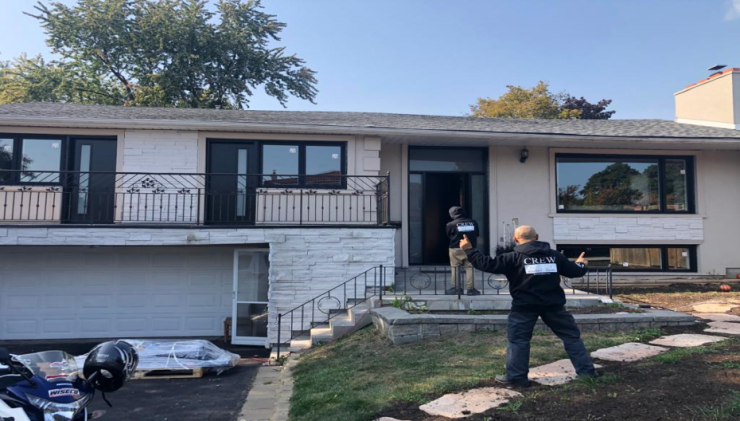 So, you've been thinking about converting a window into a functioning door? That's quite an exciting home improvement project! Converting a window to operational door adds functionality and versatility. This project will also enhance the overall aesthetic appeal of your home.
However, before diving headfirst into this conversion process, it's crucial to take some important factors into consideration. Making informed decisions from the very start can save you time, money, and headaches down the road.
Converting windows to operational doors is no small task. It requires careful planning and professional expertise to ensure everything goes smoothly. In this article, we'll dive deep into six essential things you need to know before hopping on this intricate project. Let's get started on making your dream of turning that window into an amazing patio door come true!
6 Things Need to Know About Converting Window to Operational Door
Hold on before you grab the hammer and think about these 6 important factors related to converting the window to an operational door. From permits and width requirements to professional assistance and security considerations, we'll cover everything you need for a successful transformation.
Replacement Permit for Windows and Doors
Replacing a window with another of the same size may not require a building permit. But converting it into an operational door is considered a structural change. Cutting a new frame from scratch or adjusting an existing one will surely need approval.
If you get the proper permit, it's likely that the conversion will meet all safety codes and regulations. It guarantees your home's integrity and brings peace of mind to both you as the homeowner and future buyers. It also helps in maintaining home insurance coverage and enables potential buyers to secure loans for purchasing your home. So, make sure to check with your local authorities before getting started on this project!
Windows Should Be Wider than Doors
When converting a window to an operational door, keep in mind that the width of the door will be 2 inches narrower than the original window aperture. For example, if you want a standard 32-inch wide door, your chosen window should be at least 38 inches wide across the glass. This allows for proper framing and installation.
Wider windows offer more flexibility in choosing between single or double doors. Some homeowners opt for sliding glass doors or French doors when converting a bay of windows into an entrance. If you're looking to convert a narrower window into a narrower door, customizing your own design becomes necessary. It will open up possibilities to personalize both functionality and aesthetics!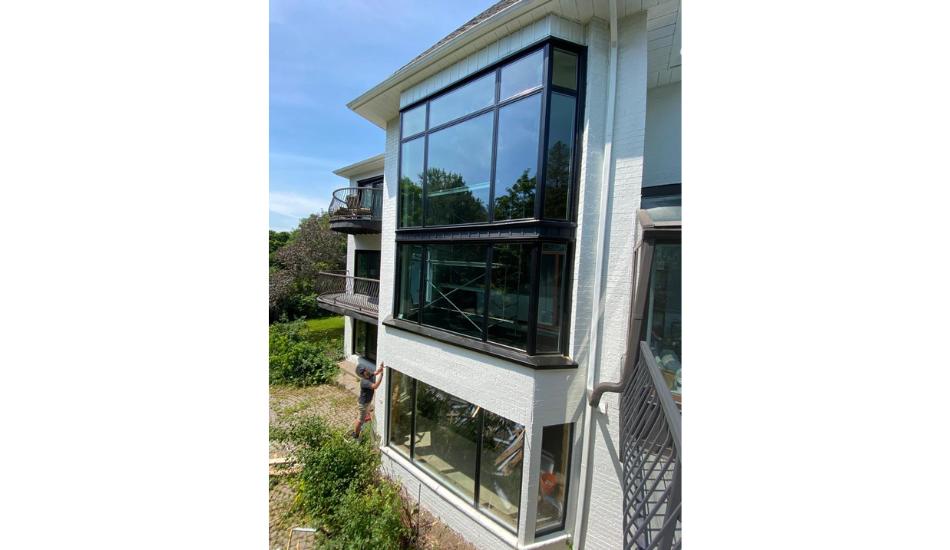 Window-to-Door Conversions Are Not DIY
We're all for DIY home improvement projects, but when it comes to converting a window into an operational door, it's best to leave this one to the professionals. Unlike simpler door installations that handy homeowners can tackle, a window-to-door conversion involves complex tasks. There is a need for rerouting wiring and dealing with structural implications.
By hiring a professional construction team experienced in these types of conversions, you'll have peace of mind knowing that every aspect will be handled properly. They'll ensure electrical wires are safely addressed and all necessary adjustments are made. The certified experts are able to create a seamless transition between your indoor and outdoor living spaces.
Remember: getting the job done right the first time is worth the investment!
Reroute Below-Window Wiring
Walls are often lined with electrical wires for outlets and lights, as well as plumbing pipes in some cases. So, it's crucial to consider the electrical wiring running below and around the window area before planning a window-to-door conversion.
Make sure you conduct a thorough scan of the wall before cutting into the siding or through the drywall. Identifying these features beforehand will save you from damaging any important wiring or plumbing systems during installation. Hiring a professional contractor who can handle rerouting these elements safely is highly recommended for a seamless conversion process.
Proper planning and understanding of your home's infrastructure will ensure that your new door operates smoothly without causing any potential hazards!
Custom Doors May Be Needed
Don't be surprised if you need a custom-sized door for the conversion. It may happen if your converted window is not of standard size. For instance, converting a 32" window into a 30" door allows for functionality while still maintaining aesthetics.
In some cases, smaller windows can accommodate unusually narrow doors for personal use. As long as the construction meets professional standards and complies with building codes, this customization gives homeowners the flexibility to create unique spaces.
Plus, custom-width doors allow for wider openings that don't fit standard double-door sizes. These options include installing narrower but equal-width double doors or using panelled spacers to seamlessly fill slightly larger frames. Do not hesitate to reach out to professionals who specialize in creating customized doors suited specifically for your project.
Security and Safety
Keep in mind that windows are usually less secure than doors, so the switch will impact your home's vulnerability. Make a plan to reinforce the new door with strong locks and sturdy materials for added protection. Opting for laminated or tempered glass can deter break-ins as these are stronger than regular glass.
Also, make sure there is sufficient lighting around your newly converted door to deter potential intruders. Installing motion sensor lights or a video surveillance system adds another layer of security.
Investing in robust security measures not only safeguards you and your loved ones, it enhances the value of your home, too!
Conclusion
Converting a window to an operational door can be a fantastic home improvement project, but it's not something you want to approach without careful consideration. By keeping these six key points in mind, you'll set yourself up for success.
Remember the importance of obtaining any necessary permits, ensuring proper measurements and structural integrity, rerouting wiring if needed, and prioritizing security. Don't forget that custom doors might be required as well. While it can be tempting to tackle DIY projects yourself, window-to-door conversions are best left in the hands of certified pros. Do seek out professional advice from experts like us at Delco Windows and Doors.
We specialize in high-quality door and window replacements here in Toronto. Our team of experts is ready to provide you with all the guidance you need to convert your window into an operational door seamlessly. So go ahead and embrace this amazing idea of turning your windows into functional doors! Don't hesitate to reach out to Delco Windows and Doors today for a free estimate!