Should I Replace my Old Windows with Vinyl?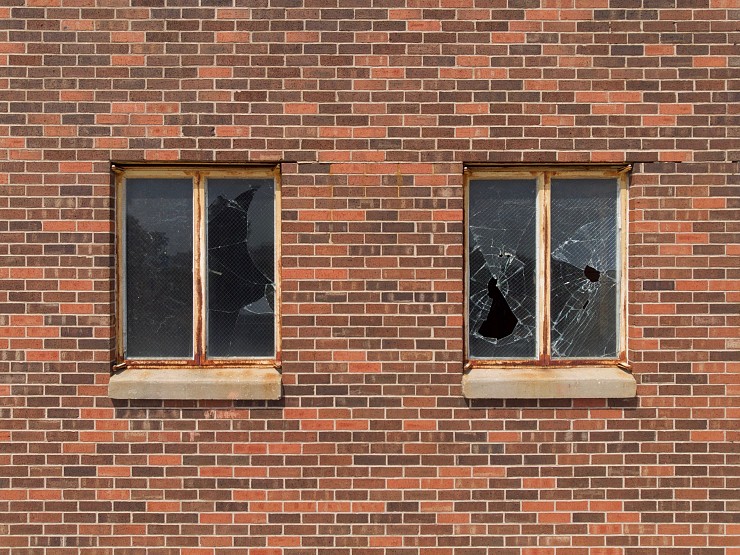 To replace or not to replace. That is the question of home improvement.
Vinyl windows have become the standard for new construction, and the making of an energy efficient home.
Yet, some older windows have a certain level of efficiency and may simply "work just fine". Besides, the old saying, If it isn't broke, don't fix it, may be the guiding principle for most homeowners. But vinyl casement windows offer more than just payback and efficiency. The impressive looks of them alone is something to consider.
There are many factors to consider when thinking of replacing your older windows with newer vinyl casement windows.
Six questions to ask yourself about Window Replacement
:
1. How old are your current windows?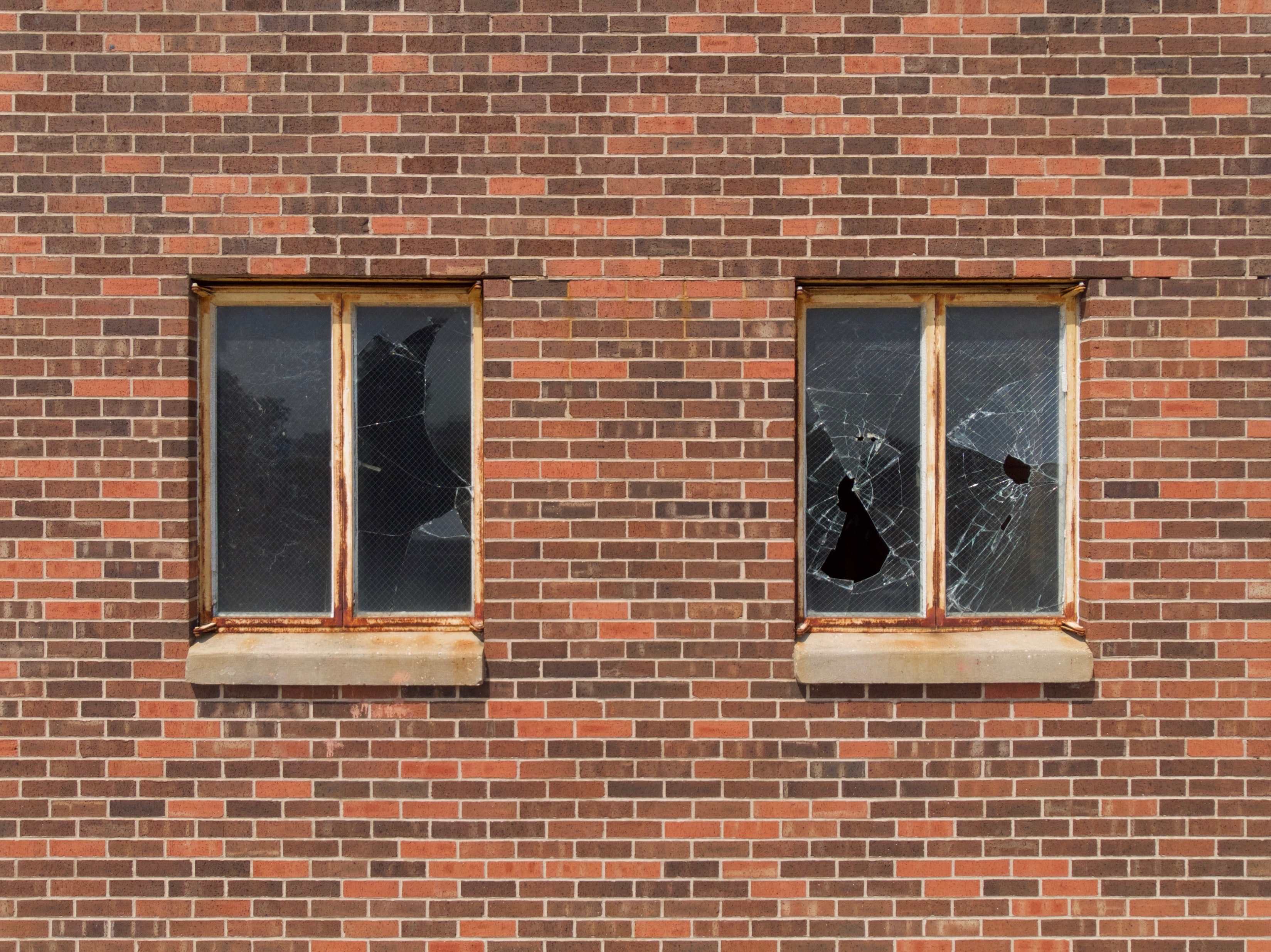 Are your windows single paned or broken? This may be the obvious and easy answer to yes or no. If you live in a climate like Toronto, which has consistently cold temperatures during the winter months, single-paned windows are a big no-no. The only rare circumstance reason to keep single-paned would be for a select few historic buildings . . . which is rare.
If you have any single-paned windows, the cost to upgrade will be easily made up for the energy-efficency, especially in Canadian climates.
If you have any cracked or broken windows, be sure to replace all of them as well.
Lastly, if your window frames are made of wood, it is an easy answer; . . . replace them. Wood casements, although they may look nice and classic, are famous for rotting. Rotten wood casements frequently develop cracks and drafts, even if you can't see them, which often causes the windows to become huge energy suckers. In cold humid climates, this is especially true.
Vinyl Windows are superior to wood windows in that they never chip their paint, and don't crack from the weather elements.
For starters, start with all of your single-paned windows, replacing them with double-paned vinyl casement windows. Do the same for any broken, cracked or wood-framed windows as well. This makes window replacement most effective. A report by a U.S.-based windows rating council showed that cooler climates, like Toronto Canada, you could save over 22% of your cost annually in energy bill reductions, simply by replacing your windows. 1.
2. How well insulated is your home?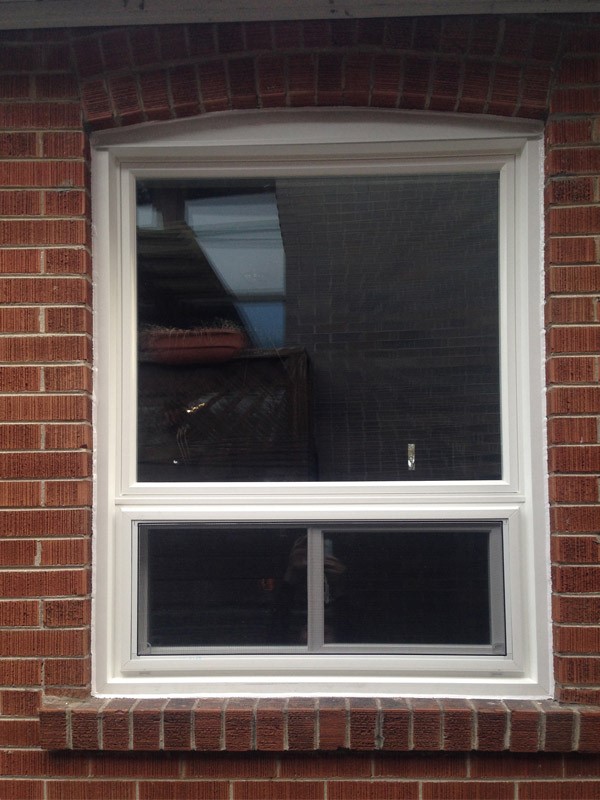 Given that windows are 10 times less energy efficient than wall area, a single poor-insulated window can be an "energy sucker" for the entire home. Looking for low U-values, that come from double-pained, glazed, gas-filled windows, will be your best bet to "patching" the gaps in heat loss due to an old window. Replacing these windows with vinyl framed windows helps to make a sealed comfortable home.
3. When do you want to sell your home?
There is a payback for both long-term energy cost savings, and increase in home resale value, that is achieved through upgrading and replacing to energy-efficient vinyl casement windows. U.S.-based cost-Value report found that over 70% of your cost can be recouped immediately from the resale, by installing newer windows. 4 The ideal situation is to have the windows long enough to achieves some of those energy savings. But if you plan to sell soon, you will still recoup some costs, and maybe even make a difficult-to-sell home, sell quickly and at the highest value.
4. How important is looks to you?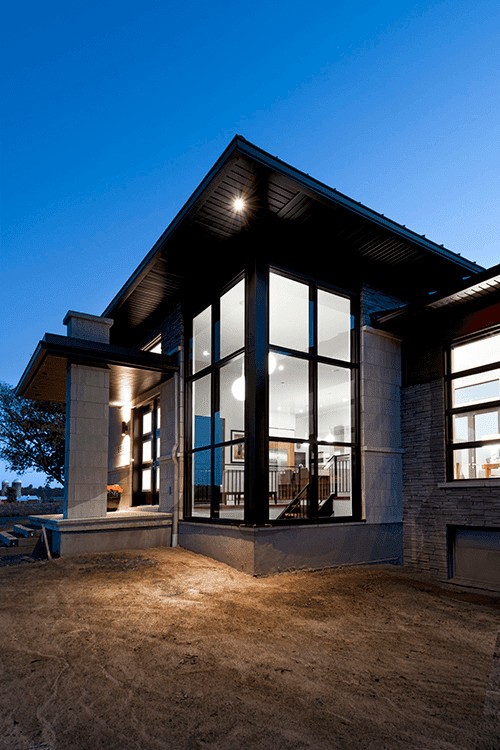 Let's face it. Vinyl casement windows look good. They give an image of newness, warmth, and class. And yet, for some, that look may not be what they care about most. If you entertain guests, or simply want to enjoy comforts of your own home, replacing your windows will certainly meet those needs. Delco Windows and Doors, in Toronto Canada, manufactures and installs new windows for both residential and commercial clients. Their most common client are older homes that need vinyl window replacement. They find that "looks" are one of the biggest reasons why people replace. Vinyl simply has that look of new, complete and modern.
5. How important is being "eco-friendly" to me?
If you are trying to achieve low carbon footprint, or simply supplementing your power with sustainable energy like solar panels, it is best to first maximize the energy efficiency of your home first, before spending money and resources on things like solar panels. After you have upgraded as far as you can go, then alternative-energy systems will have their highest payback, and lowest cost to the environment. Vinyl windows help achieve multiple goals with energy efficiency.
6. What about vinyl windows in my neighborhood?
This is a big one. Take a look at the homes around you. What types of windows do they have? What are the selling prices in your neighborhood? If your home is outdated, compared to the surrounding houses, you will find a big payback in replacing your old windows with new vinyl casement windows. Not only are there the boosts in energy efficiency, but also the increase in resale value in having a matched home with the neighborhood.
Whether it is looks, long-term value, or environmental concerns, all of these are important factors to weigh when considering installing new windows.
—----------------------

About the Author:
Mike Cutler is a home design writer, and passionate about real estate, outdoor living, and turning a house into a home.
References
National Fenestration Rating Council, and D&R International. https://www.nfrc.org/windows-doors-skylights/window-savings-estimates/