How to Choose the Right Environmentally Friendly Windows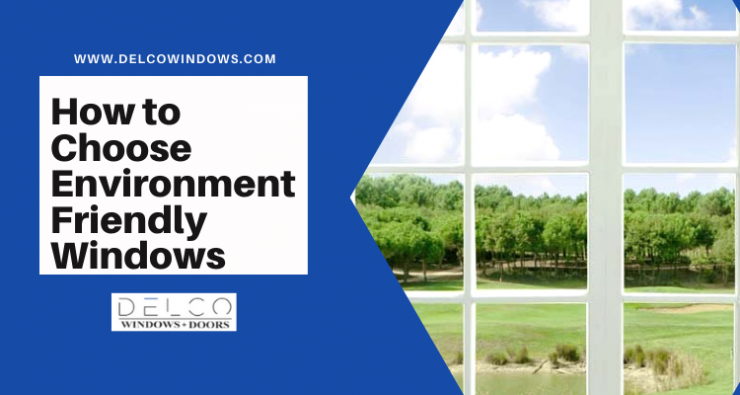 How to choose the right environmentally friendly windows should involve considering many factors about material, construction and ratings.
Of all of the elements in your home, replaced windows have the greatest power to improve your power bill, along with helping protect the environment for good. Because of their thin profile, compared with insulated walls, cold in the winter, and heat in the summer, can creep into the home mostly through windows. Even if your walls are well insulated, if you have efficient windows, it will matter little. The temperature will be focused on transferring through the windows more rapidly. (1). In fact, even though windows only make around 15-20% of wall surface area, up to 30% of home energy loss can be occurring through old windows.
Window replacement with high-efficiency environmentally friendly windows have four main benefits, although reduced energy bills is the greatest individual benefit for homeowners. Combine this with eco-friendly windows and doors, and your home will have a well insulated surface area, along with holistic benefits.
These benefits include:
Savings on your power bill
This is the obvious one. Reduced heating and cooling loss will naturally result in a lower power bill. EnergyStar council has mentioned that a typical home has 43% of its power bill derived from heating and cooling costs.(2). If 30% of that is lost through efficient windows, replacing windows can have a direct impact of about 15% on the average power bill. So for example, a monthly winter power bill of $300 could have $45 trimmed instantly, simply by having new windows. But this can be understating the indirect effects, as replacing your windows with energy-efficient ones can actually help high-R-value insulated walls function better, leading possibly to higher energy savings than originally thought.
The conclusion of the research shows that power bills (both combined gas and electric) fall significantly after windows are replaced. But if you are going to do it, replace all of them. That will have the greatest impact.
Windows in your home are the largest energy loser. Because they are not constructed or insulated like walls, they function as a thin and compromised barrier to the outside. Energy efficient windowment replace can help solve this problem. Some have found that upwards of 15% of global greenhouse gases are produced from home heating. That does not include home cooling. If you are looking to reduce the carbon footprint of your home, using environmentally friendly windows will have a substantial effect on your impact on the environment. And, because windows are a highly visible element on most homes, even if your one house, can set the example on your block, of utilizing high-efficiency windows, other neighbours could see your model and follow along, and you could be changing the culture of an entire neighborhood, and later, perhaps, an entire city.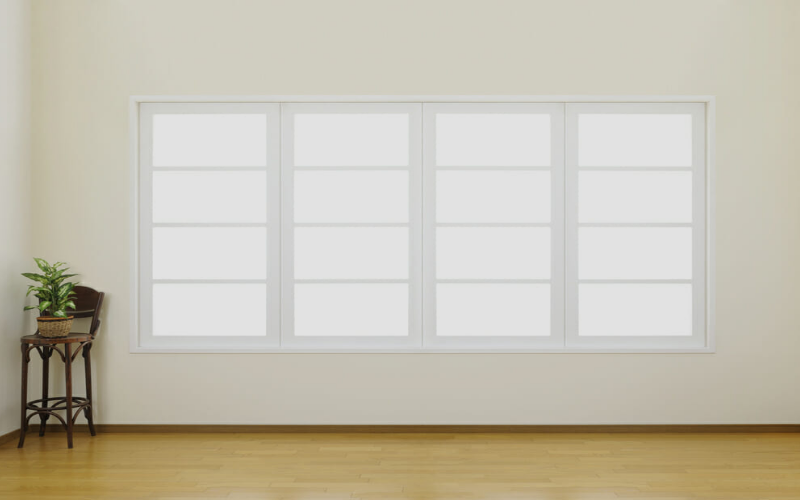 All it takes are a few houses to start the process. Changing your windows can have a multiplying effect on environmental good.
Let's face it. Now one likes drafts and wide temperature swings. Now one likes loud noises from the street creeping into the home. Replacing your old drafty windows with new energy efficient windows can not only stop uncomfortable drafts, but also provide a sound barrier. If you live in a highly trafficked area, high-efficiency windows have the power to nearly silence those annoying noises, and create a warm comfortable living area.
Home preservation benefits
The final major set of benefits relate to preservation of your home's interior, through reduction of harmful sun rays. Did you know that old windows still let in most of the harmful light rays that can degrade your furniture, fade your walls, and break apart fibers and colors in your flooring and decor? Today's windows have advanced window film technology that blocks most Ultraviolet (UV) and other harmful spectrum light rays from coming into the home. They function much like sunglasses. Window replacement with glass film technologies can stop this from happening, preserving the life of your sofa, carpet, and many more items.
Types of Energy efficient window elements
So what makes a replacement window energy efficient? There are several elements, but most relate the number of glass panes, what is in the gap between the glass, the material of the frame, films, and insulating properties inside the frame.
Double paned (two surfaces of glass with a space between, can be up to twice as efficient as a single-paned window. This is because the gap serves as an insulating barrier (or better thought of as a separator) between the indoors and outdoors. If properly sealed and separated, aling with vacuum or gas filled, this double-pane system created the greatest improvement to windows over the past 40 years. In addition, there are even triple-pane windows that have three layers of glass, with two gaps, creating a slightly higher efficiency than double panes. There does not appear to be a significant improvement in energy savings for theoretically four or five panes, compared with the added cost and material. The biggest jump in percentage of energy efficiency is going from single, to double pane. Either way, if you have any single pane glass windows in your home, you should replace them with double pane windows. You'll notice a considerable improvement to your energy bill.
Some advanced windows have gas filling inside the gap between the glass panes. The most common is Argon gas insert. Some more expensive windows have krypton, however the improvement is only slightly more than argon, for much higher cost. These gasses create an insulating barrier that slows down energy/temperature conductivity in the air between the two panes. If you are looking for high-efficiency windows, and are looking for the greatest energy savings possible for the price, ask your window installer to choose windows with Argon gas fill.
Metal frames tend to be more conductive, hence, less efficient. They transfer more temperature. However, newer construction methods in window framing have lessened these effects, with some advanced aluminum windows having non-conductive spacers, and foam insulation inserts, all designed to improve energy efficiency.
Wood and vinyl frames both are highly efficient because they transfer little heating and cooling between the indoors and outdoors. Vinyl windows are the industry standard for most window replacements.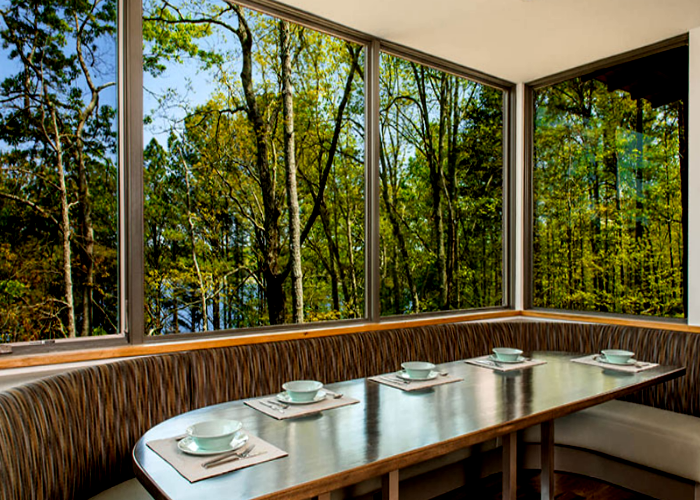 A more advanced material, fiberglass, can make superb frame construction. Energy efficient fiberglass windows are one of the top rated frame technologies.
Frame insulation and components
As mentioned above plastic spacers that hold the frame together, foam insulation, and other materials can help make both metal and vinyl frames even more efficient by making a greater barrier to the outdoors.
Also called Low-E, Low-E windows have an advanced film applied to the glass for added energy efficiency, as well as blocking of some harmful light rays. They have a microscopic metallic layer that has the potential to reflect up to 80% of the heat gain in the summer back outside, and reflect the indoor heat back inside during the winter. This is a remarkable technology that is becoming more standard on many windows. Many window manufacturers and installers have their own proprietary branded films, but simply ask about the level of energy conservation they are rated for.
Installation construction
Finally, the actual window replacement job has the potential to make a more energy efficient window. If your home is older than 2000, chances are it does not have the latest in window opening sealing. This can lead to airflow within the framing, leading to massive unseen energy losses. Modern window installation materials includes advanced air-tight flashing along the jamb and sills, as well as new, undegraded caulking and sealing. The simple act of replacing your windows can allow these latest materials and advances to be installed. Combine this with a more energy-efficient window, and your window replacement job can easily pay for itself in power bill savings.
Pricing and costs of environmentally friendly windows
There is a wide range of pricing for replacement windows, as well as the parts and labor to install them. In addition, hauling away, permits, and corrections to the trim and paint, all can add up to a large bill.
Yet the investment, for most homes, is worth it. While typically window replacement ranges from $500-$1,500 per window (including the product), the long-term energy savings, along with the higher home resale value after the project, can more than pay for it.
How to make the choice
When it comes to energy efficiency, one of the most critical factors is called the U-factor. U-factor measures the amount of energy that is lost, compared with the energy applied to that area of the window. It is a number where the lower . . . the better. A rating of .30 is a good starting point for many high-efficiency replacement windows. You may be able to find lower u-factors with some advanced film, gas filled, and triple glass. Also, be sure to pick windows with Low-E film, and are EnergyStar rated, either in the USA or Canada. Don't ask for just energy efficient windows. Ask for high-efficiency windows or thermal windows.
What are thermal windows? They are windows that combine several energy-efficient and low maintenance aspects and technologies into one window to become comfort creators for your home, as well as environmentally friendly windows.
As for framing, unless your home has certain historical characteristics, vinyl framing is usually the way to go, with a middle-of-the-road quality on appearance, function and lifetime use, and a superb economical price. However, if you are going for a certain modern look (aluminum frame), or retaining classic looks (wood frame) you can consider these as well.
How to choose the right energy efficient windows and eco friendly window design can be a daunting decision. Yet the factors of materials, number of panes, low-E coatings, and more can all play essential roles in making your home a money saver, using environmentally friendly windows.
Resources
------------
About the Author
Delco Windows and Doors has been serving Toronto Canada since 1989, with door and window replacement and installation. Helping make homes throughout the GTA more energy efficient with an upgraded style.