How Much Does It Cost to Replace Windows in Toronto?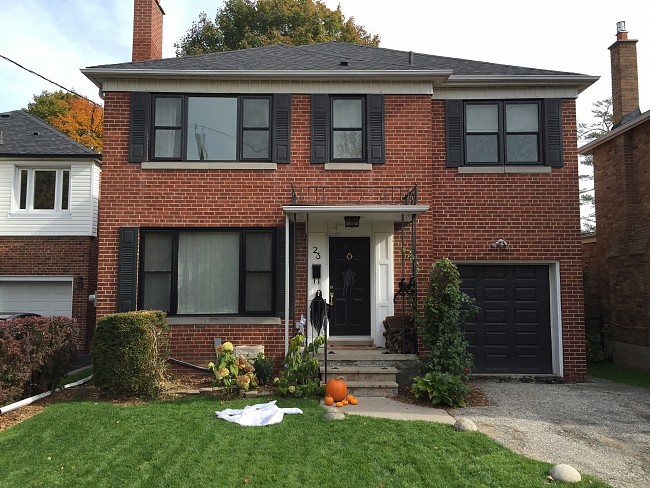 New windows are installed in older homes to raise their market value and appearance. An older home will look like a new one if you install newer windows in your home. But it is costly enough to revamp the appearance of your home by fitting new windows. In this blog, we have gathered all the information to break down the cost of window replacement in Toronto and which factors do affect the replacement windows in Toronto costs. Let's find out:
Factors that impact the cost of replacement windows in Toronto
The price of replacing windows depends on a number of things. If you're thinking about remodeling your house, especially replacing your windows, you should be aware of the following elements that affect project costs:
Types of window sizes and designs
When you want to determine the right price for replacement windows in Toronto, you should focus on which widow style or variation to install. The type of window you are up to will affect the cost of replacement windows in Toronto. If you're looking to install tinted glass for enhanced security or sliding windows for comfort, you must take into consideration which type of window would cost you how many dollars. The different sizes, types, and brands also affect the price. Here we have given an overview of different window styles, for the window only, not the labor. These are premium high-quality windows designed to last a long time, or even lifetime warranty:
| | | |
| --- | --- | --- |
| Windows | Minimum Price | Maximum Price |
| Window Wall | $8,000+ | $30,000 |
| Single Casement | $1,600+ | $2,500 |
| French Doors | $5,000+ | $12,000 |
| Single Hung | $1,600+ | $2,200 |
| Patio Door 4-Panel | $10,000+ | $20,000 |
| Double Casement | $2,000+ | $5,000 |
| Double Hung | $1,500+ | $2,500 |
| Patio Door 2-Panel | $4,000+ | $12,000 |
| Single Slider | $1,600+ | $2,200 |
| Patio Door 3-Panel | $8,000+ | $15,000 |
| Awning Window | $1,500+ | $2,600 |
| Double Slider | $1,500+ | $2,500 |
| Bay Window | $2,100+ | $4,500 |
| Hopper Window | $950+ | $1,700 |
Labour costs
Most individuals are likely to overlook the cost of the labour involved in replacement windows in Toronto. The labour costs vary from company to company; there is actually no fixed rate involved. The average labour may go around between $100 to $300 per hour. Skilled and professional will take around 2 hours to replace one window. Thus, you can calculate the actual labour cost you will have to pay while keeping the no. of windows you have to replace and which company you are hiring in mind. You must take a survey around the market to find out the best company for your replacement windows in Toronto that will offer quality services at a discounted rate.
Government Subsidies and Rebates
Are you aware that the Government has different schemes to support the utilization of energy-efficient materials? You must use these benefits to reduce the entire upfront cost of your window replacement in Toronto. Search for the type of subsidy or rebate that you can use to offset the window replacement cost. It will decrease your whole replacement windows in Toronto cost. Just ensure you adhere to all the conditions set forth by the government.
Local Repair Professionals
All the local repair professionals don't have a fixed price. They all have varied according to their skills and expertise. You have to find out which local replacement windows in Toronto will provide you with the best services. Ask for a quote from different professionals, and make sure you compare all of them. Don't make the mistake of going with the professional that offers the lowest price because he may not have relevant experience. To find out the quality of services that a professional provides, check the reviews and recommendations about replacement windows in Toronto.
Various Financing Options
Consider all the financing options available to you for replacement windows in Toronto. Home improvements are always very expensive; thus, many home improvers take financing services. You can get home loans or bank loans or can even use your credit card. There is even a possibility that you may get discounts and cashback. Just check up on which financial options you have to find out which financing options would be better for you.
Why replacing windows worth it?
Do you want to figure out whether replacing the windows will prove beneficial for your home or not? Here are the important things how replacing your windows will work for the betterment of your home:
Save Money
When you want to avoid standard inflation, replacing the windows would be a good option. You will be able to do all of it at once, decreasing your labour cost. It will help you to save money. Not only this, you will be able to insulate your home better while improving its entire HVAC system. This will improve the overall market value of your home.
Curb Appeal
New windows may completely change how your house looks. Your space will look nicer and cleaner as a result of the new windows. Simply said, you'll think you're residing in a newer space, which draws purchasers. Installing new windows will help your property seem better from the outside.
Efficiency & The Environment
Window technology has advanced significantly. Your furnace and air conditioner will start to operate much less frequently once your windows have been replaced. You will be able to relax and be quiet in the rooms you spend most of your time in. Both the earth and your wallet will benefit from using less energy.
Check the Warranty
Concerned about obtrusive flaws or improperly functioning window mechanisms? Don't. Most window producers provide either a lifetime or an extended warranty. To ensure that all of your problems are taken care of, read the fine print. You are getting what you paid for since you are purchasing a high-quality item.
Professional Installation
When you go with a professional for replacement windows in Toronto, you will get a lot of benefits. You will not find out any cracked walls, drafty seems, or internal wall damage. You'll get the best services from a professional; without any worries. There's no need to squander money or valuable time by continually purchasing the same thing. You receive a piece of mind and a job well done with expert window installation.
When to go for replacement windows in Toronto?
It is critical to find out when to replace your windows in Toronto. However, many individuals don't know how to find the right time for window replacement. Following are some of the incidents when you should think about replacing your windows in Toronto:
Shabby Appearance
When you figure out that windows are damaged, paint is peeling off of the wall from one place or another, or when you have to feel ashamed in front of your guests because of windows, it's the right time to replace the windows. To prevent any further annoyance, you must be certain to change the windows as soon as you can.
Increased energy bills
Do you see a rise in energy bills? But you are confused because you haven't used any extra unit of energy? It could imply that energy is being used to regulate the indoor temperature as the windows are no longer able to regulate the temperature. In such cases, the HVAC system goes overdrive, resulting in consuming more energy. This might be a critical reason for the increase in energy usage.
Visible signs of damage
The frame or other elements are bent or damaged. The windows may degrade over time due to adverse weather, careless handling, and ordinary wear and tear. Replacement windows can help homeowners significantly reduce the expense of otherwise expensive repairs.
Will installing energy-efficient windows will cost less?
All of the home replacement windows in Toronto choices from The DELCO Windows & Doors that may be installed include a double-paned construction with low-E argon to prevent heat transfer, but certain enhancements allow for even greater efficiency advantages. The triple-paned glass will cost you roughly $200 more for each window, while additional upgrades like insulated window frames would run you about $50 more per window.
Due to the fact that glass is poor insulation on its own, the majority of heat and cooling loss in a home usually happens via windows. The cost of replacing your home's windows will include the best replacement windows, which are all created to minimize drafts while ensuring peak efficiency and high durability for your new windows.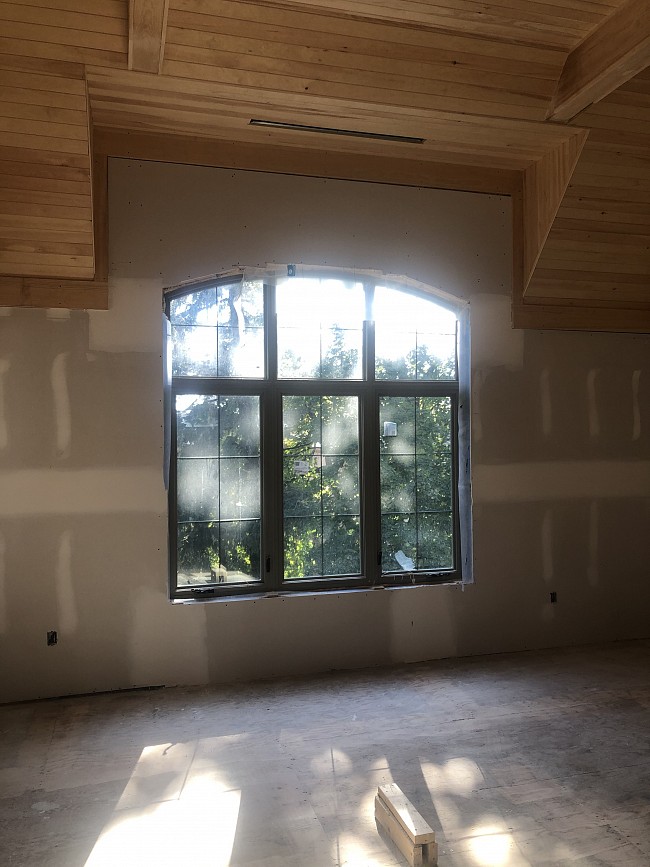 Frequently Asked Questions
Do you still have doubts regarding window replacement in Toronto? Here are a few important questions that you should read that might clear your doubts:
Which option is cheaper for replacement windows in Toronto?
It depends is the correct response. Many homeowners decide to complete a project in its entirety all at once. But occasionally, the expense makes this impossible. The cost of labour will go up over time if you change a few, or even just one, window at a time. The actual cost is, however, unquestionably considerably smaller.
If you decide to go this way, be sure to pick straightforward designs that will be simple to match in the future. New designs and technologies routinely replace previous year's models in the remodelling industry, as they do with most things. Make sure you don't put yourself in a situation where you have to replace a window that is still in excellent condition or pick new windows that don't match.
Does the replacement windows in Toronto quote for an old house will vary from the quote for a new home?
The age and general state of the house are the two most important ones, and they have the most impact on the final price. Your new components should be specially fabricated to fit the holes to an inch since the size of the windows on older homes built more than a century ago may be nonstandard or uneven. Because of this, each quotation you receive needs to be unique.
What time is best for replacement windows in Toronto?
The most frequent time of year for replacement window installations is from late spring to early fall.
However, take into account the winter months if cost reductions are your top goal. Advanced materials function just as well in colder conditions, and a reputable window installation firm is knowledgeable about how to protect your property from damage and the cold. You will be able to save it as this is the off-season for window installation.
------------
About the Author
Delco Windows and Doors has been serving Toronto Canada since 1989, with door and window replacement and installation. Helping make homes throughout the GTA more energy efficient with an upgraded style.