The Top 4 Best Window Companies in Toronto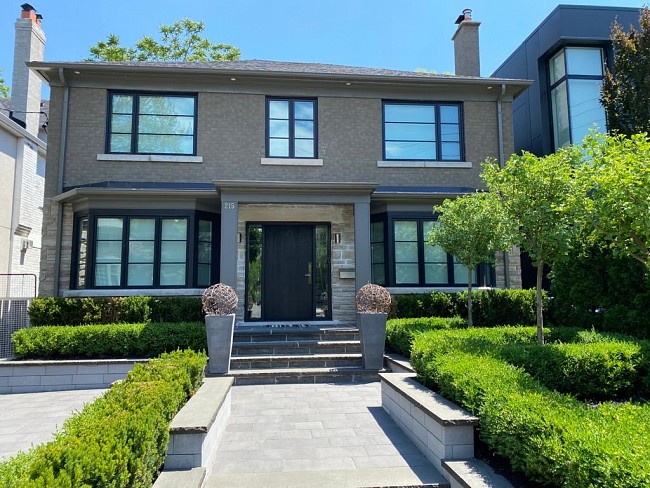 When it comes to investing in new doors and windows for your home or business, you want to make sure that you are obtaining great bangs for your dollars. You want replacement windows to endure for many years, so make sure that they are visually appealing, energy-efficient, secure, and durable. To make the best decision, find the top best window companies in the Toronto area to ensure you make a beneficial investment.
So how to find the best Toronto window companies? Of course, you can ask individuals you know for advice, as well as you can research online. A useful technique for conducting online research is to check off-site customer reviews to discover the most accurate and unbiased viewpoints.
However, to assist you, we have compiled a list of the top 4 best window companies in the Toronto area. Whether you are purchasing windows for your new home or business or simply for renovating your home, these are the top-class windows and door providers in Toronto and the surrounding area.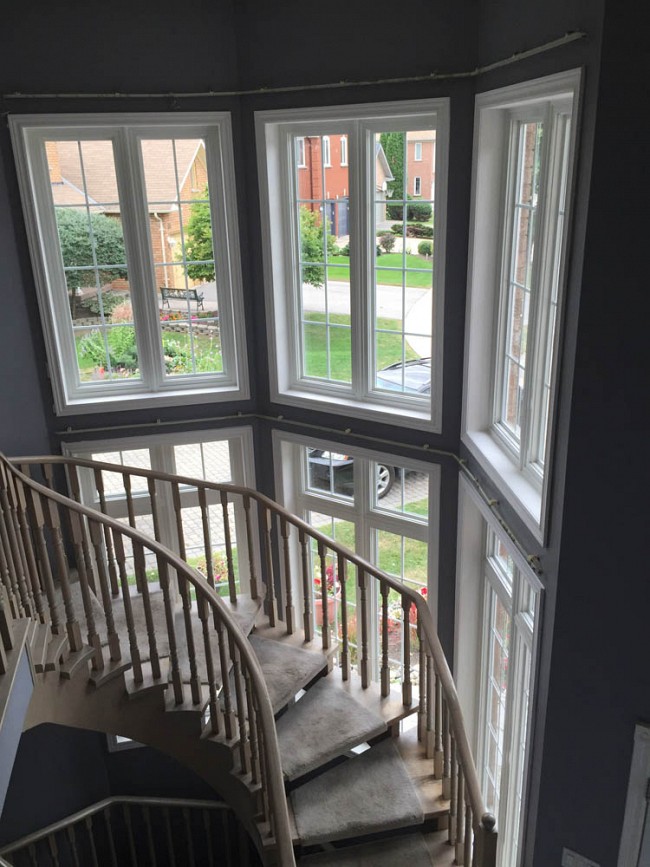 Top-Rated Window Companies in Toronto:
These select 4 window and door installation companies have high rated service, and offer complet start-to-finish installation. In addition to being in operation for a long time, they are also local to Toronto. Take a look at this list.
Delco Windows and Doors
Delco Windows & Doors is a trusted window & Door replacement company serving Toronto and the entire GTA. It offers outstanding quality service, knowledge, and years of experience. Regardless of your budget or style, Delco windows will provide the best solution for you.
Delco Windows is best known for supplying and installing premium quality windows and doors manufactured to withstand Canadian weather. At Delco Windows, the staff is knowledgeable and pleasant, and their installation professionals are proficient and highly skilled in installing cutting-edge doors and windows.
Product
The company specializes in the replacement & installation of highly durable vinyl windows, casement windows, awning windows, picture windows, wood windows, aluminum windows, steel and fibreglass doors, and patio & storm doors.
Delco Windows's products are factory-direct, eliminating the need for a middleman so you can get the products at the most competitive rates.
Warranty
Delco Windows and Doors' warranty is one of the best and most comprehensive in the market, offering a no-nonsense, non-prorated, completely transferable warranty on all vinyl windows, sealed glass failure and hardware components.
The manufacturer guarantees vinyl products for a lifetime against defects that cause peeling, blistering, and corroding, of the Window frame and the sashes.

The manufacturer guarantees all window hardware defects for life.

All thermal edge-sealed systems come with a lifetime warranty against seal failure from the manufacturer.

Delco provides a transferable warranty on its doors and windows, which means the same warranty will apply to the new owner when you want to sell your home.

The warranty provided by Delco Windows will be applied to the windows and doors installed by its professional installers only.
Pella Windows and Doors
A certified Energy Star partner, Pella Windows is one of North America's oldest and largest manufacturers. Pella operates throughout Alberta and Ontario in Canada. If you're searching for Pella windows in Calgary, there's a dedicated showroom as well as a few smaller companies that sell and install the product.
Product
Pella windows offer three primary window material options. They sell fibreglass windows in addition to vinyl and wood windows. Pella offers seven distinct product lines to accommodate varying performance, efficiency & cost levels.
Roller shades and between-the-pane blinds are also manufactured and installed by the company. Another fascinating feature provided by the company is its "inSYNCtive" technology that lets you manage shutters and windows via a smartphone or tablet. This is a significant step forward for house & window technology as more manufacturers begin offering this service.
Warranty
Pella Windows & Doors provides a lifetime, non-transferable warranty on vinyl window components and 20 years of limited warranty on insulated glass units. The window guarantee varies between items, as it does with most companies that handle multiple materials and product lines. Be sure to seek the exact warranty for the windows and doors you are interested in.
GTA Direct Windows and Doors
GTA Direct Windows and Doors is a company that manufactures, sells, and installs high-quality, energy-efficient windows & doors. The company focuses on providing superior services in the greater Toronto area.
Product
The company offers high-quality uPVC vinyl windows. Replacement windows, vinyl windows, custom-made windows, single-hung windows, picture windows, bay windows, double-hung windows, bow windows, slider windows, single slider windows, double slider windows, casement windows, wooden windows, awning windows are just a few of the options that GTA Direct Windows and Doors offer. We provide numerous customization options, such as personalized finishing and colours.
Warranty
GTA Direct Windows and Doors offer its clients a lifetime worry-free manufacturer warranty.
Optima Windows and Doors
Optima Windows & Doors is a trusted Toronto windows and door manufacturing company. It offers a greater quality of work and incredibly amazing windows. The manufacturing facilities are equipped with cutting-edge technology to ensure the best quality windows. In the manufacturing process, Optima uses automated machinery and superior materials.
Product
The products offered by the company are intended to assist you in improving the design and flexibility of your home. Optima Windows & Doors introduce technologically advanced and artistically appealing German UPVC thermal windows.
The company supplies and installs superior quality and highly durable windows & doors, casement, awning, fixed, Hooper, hung & slider windows, wood entry, patio, steel, and fibreglass entry doors.
Warranty
Optima offers an exclusive warranty on Vinyl-Pro series windows. The company provides ten years of free maintenance plans for entry door replacement.
Final Words
Whether it is a new build, a remodel, or a single window or door, all of these window and door companies in Toronto will bring your vision to reality with their great customer service. These companies have an excellent reputation among Toronto residents and businesses. You can't go wrong with these Toronto area's top-rated window companies!
------------
About the Author
Delco Windows and Doors has been serving Toronto Canada since 1989, with door and window replacement and installation. Helping make homes throughout the GTA more energy efficient with an upgraded style.