Measuring Windows for Brick-To-Brick Installation: Step-By-Step Guide!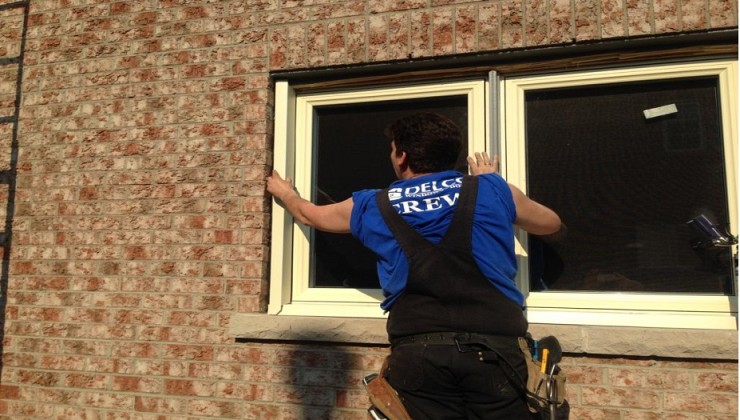 Are you planning to replace your old windows and opt for a brick-to-brick installation? If so, it's crucial to understand the process of measuring windows correctly. Brick-to-brick window installation involves fitting the new replacement window into the existing brick opening without disturbing or removing any surrounding trim or siding.
So why measuring windows for brick-to-brick installation is so important?
Well, imagine you just ordered custom-made replacement windows based on incorrect measurements. They arrive at your doorstep only to be too big or too small! That would create unnecessary hassle and delays in completing your remodeling project.
To avoid such mishaps, precise measurements are essential. They ensure that you get the perfect fit for seamless integration with both old framing structures and exterior materials like bricks.
Understanding Brick-to-Brick Window Installation
To clarify, brick-to-brick installation refers to the process of fitting a new replacement window directly into the existing brick opening without removing any surrounding trim or siding. This method aims to maintain the original aesthetic appeal while ensuring structural integrity.
One advantage of brick-to-brick installation is that it allows for precise measurements as you're working within predetermined dimensions. Plus, it can save both time and money by avoiding extensive modifications to your home's exterior.
However, there are factors worth considering before opting for this method. For instance, if there are issues with your current framing or if you desire a different style of window altogether (e.g., bay windows), full-frame replacements might be more suitable choices.
Remember: It's essential to consult professionals and weigh these considerations when deciding on whether or not to proceed with brick-to-brick installation!
Preparing for Window Measurement
Before you start to measure the windows for brick-to-brick installation, there are a few important things to consider. First and foremost, gather the necessary tools and equipment: a measuring tape (preferably a 25-foot one), a pencil or marker, a notepad or smartphone to jot down measurements, a leveler, and safety glasses.
Safety should always be your top priority! Make sure to take necessary precautions, such as using sturdy ladders if needed and wearing proper protective gear like gloves. Also, clean the window area beforehand by removing any curtains or blinds that may obstruct accurate measurements.
By taking these simple steps before starting measurement work, you'll ensure an efficient process with precise results. Now let's dive into actually measuring those windows accurately!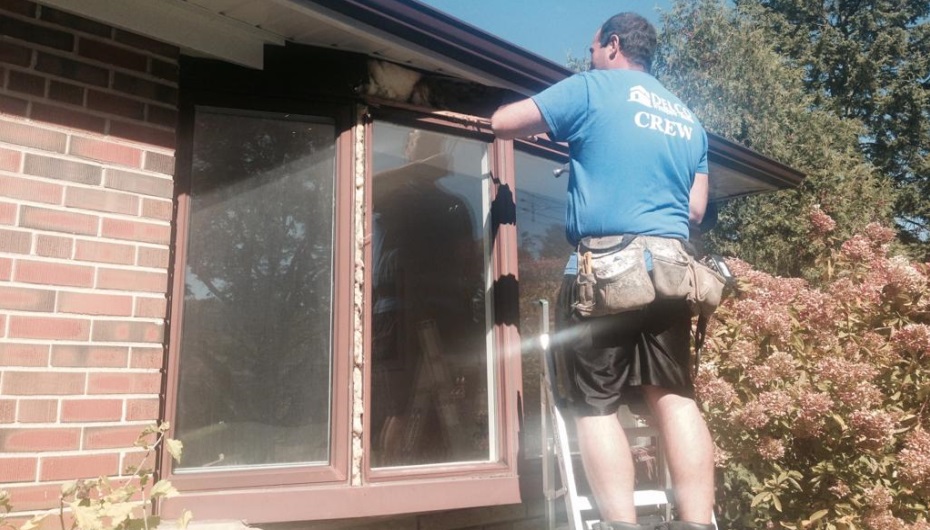 Step-by-Step Guide to Measuring Windows for Brick-to-Brick Installation
In this step-by-step guide, we'll walk you through the process of accurately measuring your windows for a seamless brick-to-brick installation. From determining width and height to factoring in-depth and clearances, we've got you covered!
Step One: Measuring the width of the window opening
Let's start by measuring the width of your existing brick opening. Grab your trusty tape measure, and from inside your home, measure across the width at three points - top, middle, and bottom. Take note of these measurements and use the smallest one.
By using this method, you ensure that you get an accurate measurement even if there is rough opening due to settling or unevenness in construction.
Step Two: Measuring the height of the window opening
Now it's time to measure the height of your brick opening. Start from inside, measuring vertically at three points - left side, middle, and right side. Once again, note down these measurements and choose the smallest one.
Remember that accuracy is key here! Measure from where you plan to install your new window all along its length till you reach a sturdy point like the sill or lintel above. This ensures a proper fit for your replacement windows in terms of both functionality and aesthetics.
Step Three: Measuring the depth of the window opening
Depth measurement is crucial for ensuring that your new windows fit properly within the existing framework. Using a tape measure, carefully measure from the inside of the window to where it hits behind brick or trim.
Make sure to get an accurate reading from multiple points along both sides and at various heights. By measuring the depth correctly, you'll ensure that there's enough space for installation without any obstructions like pipes or electrical wires.
Step Four: Deducting for clearances
When measuring for replacement windows, it's important to account for clearances. These are the spaces required around the window frame to ensure proper installation and operation.
Typically, you'll need to deduct ½ inch from your width measurement and ¼ inch from your height measurement. This allows room for adjustments during installation, such as leveling and shimming.
Remember, precision is key when it comes to deductions - too little or too much can impact the fit of your new window. So take that extra moment to double-check before finalizing your measurements!
Step Five: Choosing the right window size
Now that you have all the measurements, it's time to select the perfect window size for your brick-to-brick installation. Remember to consult with a reliable window manufacturer or refer to their website for guidance specific to their products.
Choosing the right size ensures a proper fit and allows room for jamb extensions, interior trim, and caulking. It also plays a crucial role in ensuring energy efficiency and maximizing your home's comfort.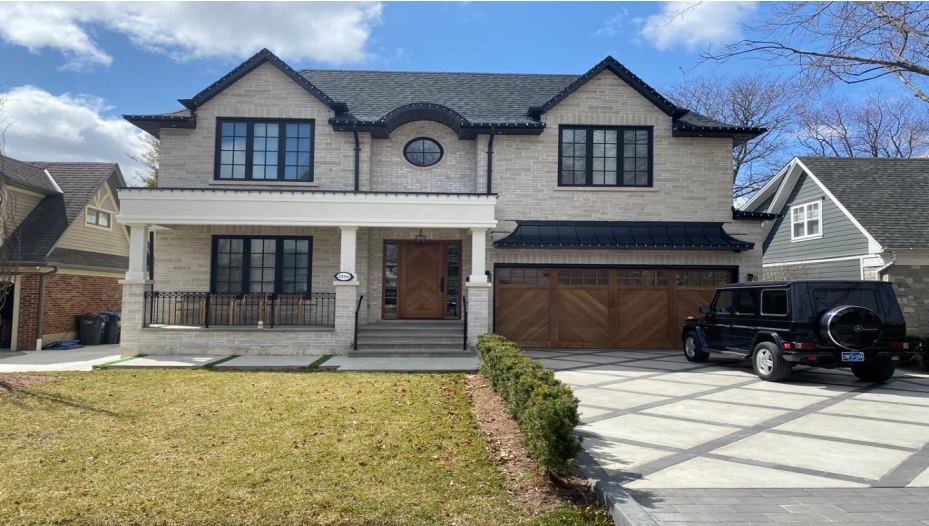 Tips for Ensuring Accurate Measurements
When it comes to measuring windows for replacement and a brick-to-brick installation, there's no room for mistakes. To help you achieve precise results, here are some valuable tips to keep in mind:
Double-checking measurements for accuracy
Measure twice, cut once! After taking your initial measurements, it's essential to double-check them for accuracy. Small errors can lead to big problems down the line. Take a step back and review your numbers before proceeding with any ordering or installation processes.
For example, if you measure the width of a window frame as 36 inches but then realize it should be 34 inches, you'll end up with an ill-fitting replacement window that won't provide proper insulation or security.
Seeking professional assistance if uncertain or inexperienced
If you're unsure about your measuring skills or lack experience in window installations, don't hesitate to seek help from professionals. Window installers have the expertise and knowledge to ensure accurate measurements and proper installation.
Bringing in an expert can save you time, money, and potential headaches down the line. They'll guide you through each step of the process while providing valuable insights tailored to your specific needs.
Keeping a record of measurements for future reference
It's always wise to keep a record of your window measurements for future reference. Imagine you want to replace another window in the house or consult with an installer about potential upgrades. Having accurate measurements readily available will make the process smoother and more efficient.
Consider creating a digital file, keeping notes on your phone, or even using good old-fashioned pen and paper. Whatever method works best for you, just ensure that these valuable numbers are easily accessible when needed.
How Can Delco Windows and Doors Help?
When it comes to measuring windows for brick-to-brick installation, you want a trusted partner by your side. That's where Delco Windows and Doors steps in!
As experts in high-quality window replacements, we have the knowledge and experience to ensure accurate measurements for a seamless fit. With Delco's professional installers and commitment to customer satisfaction, you can trust us with your replacement project.
Visit Delco Windows and Doors today to explore our selection and request a consultation. Experience hassle-free service while getting the right size, style, and quality windows for your house!