Embracing the Future: Innovations in Window and Door Energy Efficiency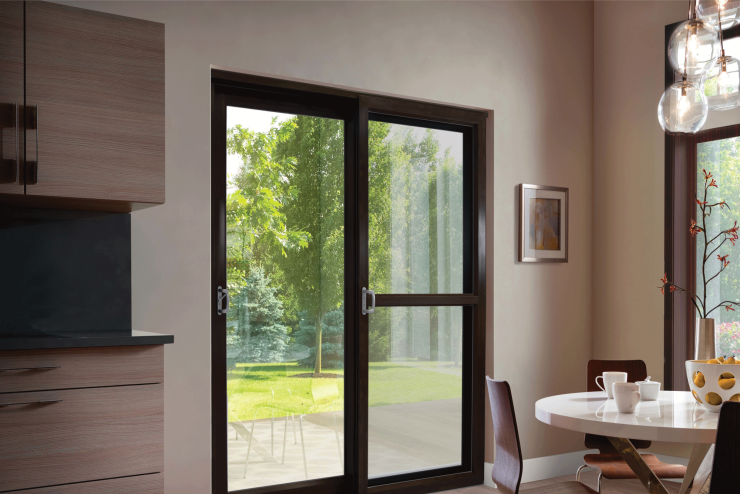 Window and door energy efficiency has gained greater importance over time! Energy-efficient windows and doors play an essential role in lowering energy consumption while simultaneously providing environmental and cost savings benefits. Furthermore, energy-efficient doors can significantly enhance comfort levels within your home by eliminating air leakage issues, solar heat gain or loss through glass panes or frames, or conduction through frames or panes.
This article dives deeper into how adopting window and door technology innovations can lead us towards a greener future for ourselves as well as for planet Earth.
Factors Affecting Window and Door Energy Efficiency
Insulation materials play a pivotal role in helping to maintain comfortable indoor temperatures while cutting heating or cooling costs. Window design, as well as selecting glazing options with an appropriate solar heat gain coefficient (SHGC), also plays an integral part in window and door energy efficiency. Let's elaborate on these-
Insulation materials and technologies
Selecting appropriate materials to insulate doors and windows can significantly reduce heat loss or gain.
Double-pane and triple-pane windows filled with argon gas or low-e coatings are good examples of high-performance insulator technologies. These help save on heating/cooling costs while keeping indoor temperatures comfortable.
Window and door design
Window and door design can have a dramatic impact on energy efficiency, especially in homes that rely heavily on insulation. Fiberglass doors with foam core insulation provide more insulation than steel or wood doors while maintaining classic beauty.
When selecting new windows or doors, look for products rated with U-factor measures to maximize home energy performance while simultaneously lowering annual heating or cooling bills. Make sure they meet relevant certification criteria to further optimize home energy performance while simultaneously cutting costs.
Glazing options and solar heat gain coefficient (SHGC)
Glazing options and the SHGC of windows and doors can have a major impact on energy efficiency. Solar radiation passes through the glass at different rates; you want it as low as possible while still permitting plenty of light through.
"Low emissivity" coated windows help maximize solar heat gain in colder months while decreasing unwanted heat during warmer seasons, thus reducing expenses annually. When selecting energy efficient window replacements or upgrades, look for products with a lower SHGC score to get maximum benefits from these investment-grade windows.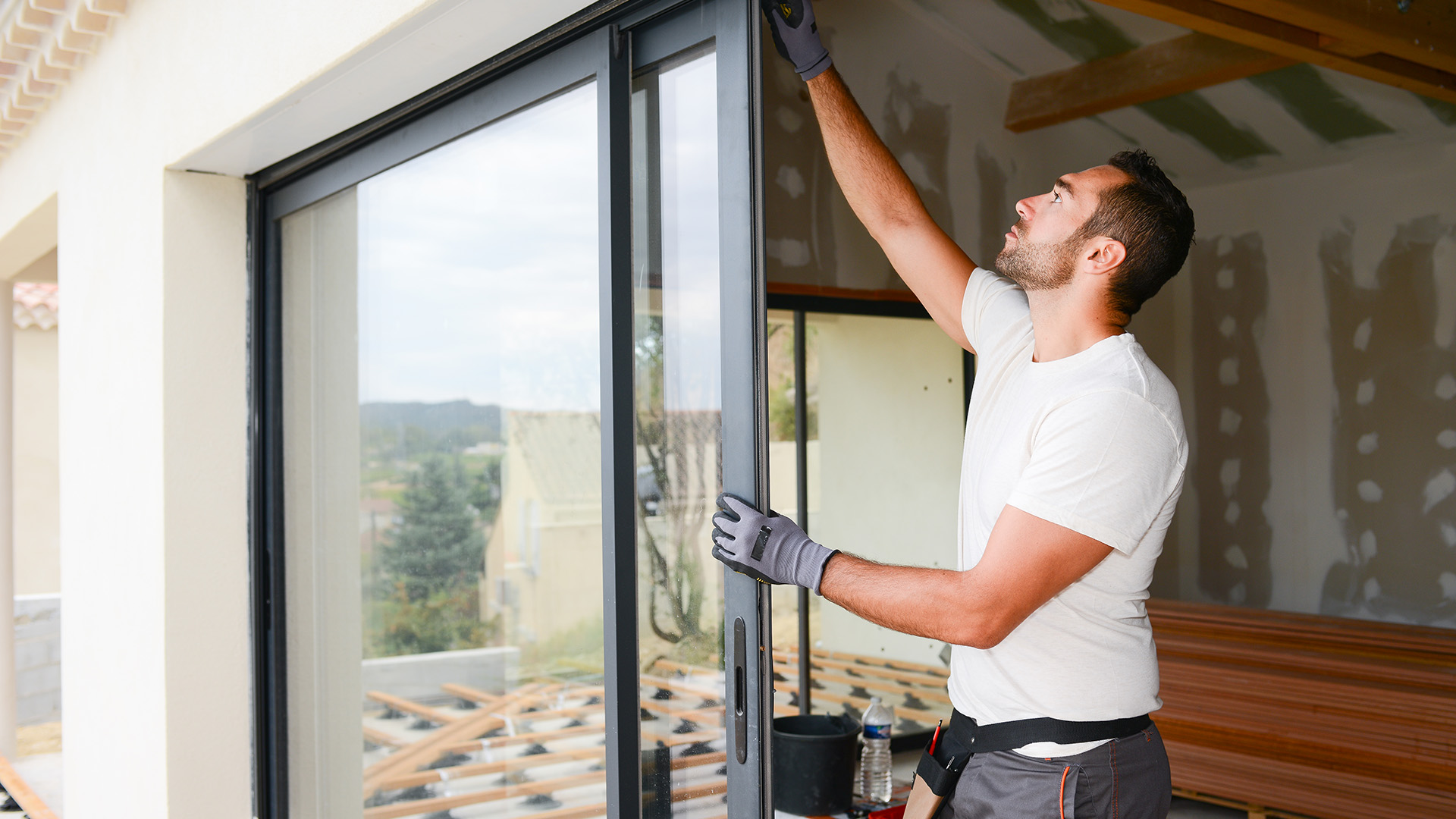 Benefits of Energy-Efficient Windows and Doors
Upgrade your home and save money in the long-term with energy efficient windows and doors. One of their many advantages is lower energy bills in the long run. Let's discover some more of those benefits together-
Energy savings and reduced carbon footprint
Energy-efficient windows and doors offer numerous benefits, including significant decreases in energy consumption. These products are designed to minimize heat transfer between rooms in your home, keeping summer months cool while winter ones remain cozy.
By decreasing air leakage, they help you save money on heating and cooling expenses while simultaneously decreasing your carbon footprint.
Enhanced comfort and indoor temperature regulation
Energy-efficient windows and doors enhance comfort by helping regulate indoor temperatures more evenly throughout your home, eliminating hot spots or uneven temperatures for year-round comfort.
Simply put, investing in energy-efficient windows is an investment in comfortable living while simultaneously contributing to sustainability!
Noise reduction and improved acoustic insulation
Energy-efficient windows and doors provide excellent noise insulation to protect our health, mood, productivity, and sleep quality from noise pollution.
Upgrading to double or triple-pane windows filled with argon gas can significantly decrease outside noise, such as traffic or neighborhood sounds, by up to 70 percent (National Fenestration Rating Council). This feature can especially benefit residents living near busy roads or airports.
Protection against UV radiation and fading of furnishings
Energy-efficient windows and doors offer many advantages, one of which is protection from UV radiation and furniture fade-fade damage. Their special coatings block UV rays from entering your home, which could potentially cause irreparable harm to furniture, carpets, and fabrics by fading them over time.
According to research conducted by the National Fenestration Rating Council (NFRC), low-e coatings on energy-efficient windows have been shown to decrease fading by up to 75%, protecting valuable possessions while cutting cooling costs simultaneously!
Increased home value and curb appeal
Upgrading to energy-efficient windows and doors not only saves you money on energy bills but also increases the value of your home and enhances curb appeal.
Should you decide to sell, prospective buyers are more likely to offer higher offers for properties equipped with modern, eco-friendly features.
Choosing Energy-Efficient Windows and Doors
Are your energy bills becoming unmanageable? Perhaps upgrading your windows and doors would help. Let's discuss all the factors together so you can make an informed decision!
1. Energy performance ratings and labels
Energy performance ratings and labels should be taken into account when selecting energy-efficient windows and doors.
Pay particular attention to measures like the U-factor, which measures how effectively windows prevent heat from escaping your home. The lower this number, the better insulation properties it possesses.
SHGC (Solar Heat Gain Coefficient) measures how effectively products block the sun's rays. Visible transmittance (VT) measures how much daylight enters through windows/doors.
To easily verify if any windows meet these standards, the easiest way is to inspect their Energy Star® Certification. Simply look for the Energy Star label when making comparisons in-store or online.
2. Window and door selection criteria
Climate considerations
Each region's weather varies significantly, and this should be taken into account when selecting windows and doors - such as in areas experiencing hot summers where heat-retaining windows may be more suitable.
Budget and cost-effectiveness
Investing in energy-efficient windows or doors usually results in higher upfront costs but decreased heating or cooling bills in the long term. This feature makes them more cost-effective overall.
Carefully evaluate both your expected return on investment as well as your budget when making this decision.
Maintenance requirements
The amount of care your windows or doors would need also depends on the materials used! Some materials, like wood window frames, require more upkeep than others, like vinyl, which requires minimal upkeep.
Aesthetics and design options
Design options should not be overlooked. You'll find that new styles now match almost every interior/exterior home decor option available.
3. Working with professionals and understanding warranties
Working with professionals when purchasing energy-efficient windows and doors is key. They can help you find products tailored specifically to your needs and budget, ensure optimal installation for maximum performance, and offer warranties to provide long-term protection.
Don't hesitate to ask questions about warranty coverage, its duration, and the services it includes. By doing so, a knowledgeable understanding of warranties helps safeguard this significant investment while making life more comfortable year-round - truly an ideal solution!
Installation and Maintenance of Energy-Efficient Windows and Doors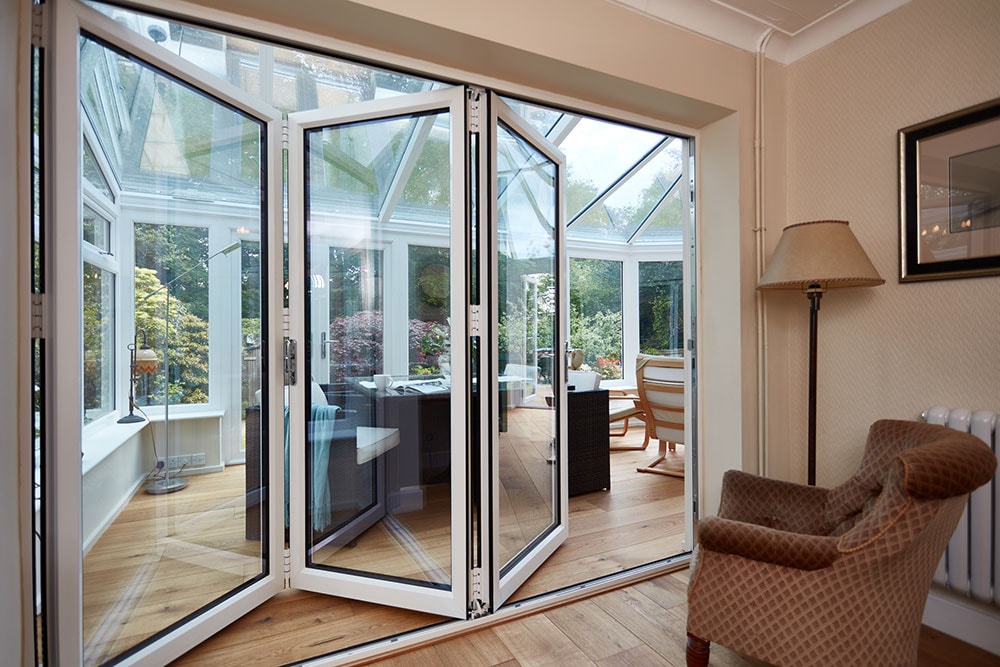 The installation of energy-efficient windows and doors is not sufficient to ensure their long-term value; proper maintenance is also required. Here are some strategies and practices for the optimal care of energy-efficient windows and doors.
Proper installation techniques
Correct installation techniques for doors and windows are essential to optimizing their energy-saving benefits, including using appropriate flashing, sealants, and insulation materials.
An airtight seal between window or door frames and wall openings will help stop air leakage that could compromise your replacement efforts—and - and can save energy!
Regular maintenance practices
Regular maintenance practices will help your energy-efficient doors and windows perform at their optimum levels, protecting against possible performance degradation over time. Inspection should include checking seals, weatherstripping, frames, and moving parts for signs of damage or wear and tear.
Lubricating moving parts as necessary and cleaning glass using nonabrasive cleaning solutions will help ensure they continue operating effectively over time.
Upgrading existing windows and doors for improved energy efficiency
Upgrading existing windows and doors is an effective way to boost energy efficiency without replacing them all at once. Even just making one or two upgrades could yield significant long-term advantages.
Consider installing low-e glass, replacing old weather-stripping with more effective options, or adding exterior doors featuring foam cores that help maintain comfortable temperatures inside while cutting energy costs in the long run.
Where to buy energy efficient windows and doors?
Are you in search of high-quality energy-efficient windows and doors in Toronto? Delco Windows provides the best deal here!
Our company specializes in designing, manufacturing, and installing innovative energy-saving products on the market. With years of experience in this industry, we provide a selection of window types, including triple-pane vinyl windows, which can significantly lower energy bills.
Being Energy Star certified, our products offer unrivaled value that will enhance home comfort while simultaneously cutting heating and cooling costs all year!
Start today - visit our Toronto store or website now to explore more about our selection!