What Is a Retrofit Window? Measuring Windows for Retrofit and How to Do It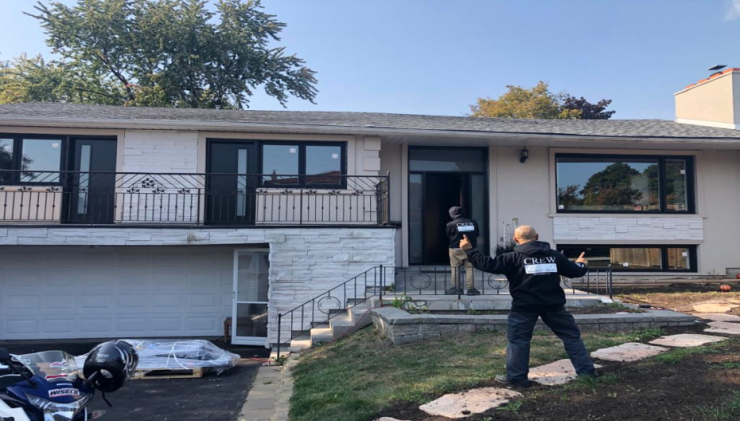 When it comes to upgrading your home's energy efficiency, retrofitting windows can make a significant difference. Not only do they improve insulation, but they also reduce drafts and noise infiltration and even help lower your utility bills. To ensure the perfect fit for these energy-saving wonders, proper measurement is vital.
Measuring windows for retrofit involves taking precise measurements of the window size and determining the dimensions needed to fit new replacement windows accurately. This process ensures that you get the right size window with an airtight seal that maximizes its efficiency.
So let's explore why retrofitting is important for energy efficiency and provide an overview of how to measure your windows correctly before replacing them with newer models.
What Is a Retrofit Window?
A retrofit window is a type of replacement window that is specifically designed to fit into an existing window opening without the need for extensive renovation or structural changes. It's like giving your old windows a much-needed upgrade by installing new, energy-efficient ones.
Retrofit windows offer improved insulation and can significantly reduce heat loss or gain, resulting in greater energy efficiency and cost savings over time.
What Are the Benefits of Installing Retrofit Windows?
For your skyrocketing energy bills and drafty windows, installing retrofit windows might just be the solution you've been looking for. These windows come with a host of benefits that go beyond aesthetics.
Enhanced energy efficiency: Retrofit windows are designed with advanced insulation features, helping keep your home comfortable while reducing heating and cooling costs.
Noise reduction: Say goodbye to noisy neighbors or street traffic disrupting your peace by upgrading to soundproof retrofits.
Improved indoor comfort: With reduced drafts and better temperature control, you'll finally achieve consistent comfort throughout your living spaces.
Increased property value: Upgrading to modern, stylish retrofit window designs can add both curb appeal and market value to your home.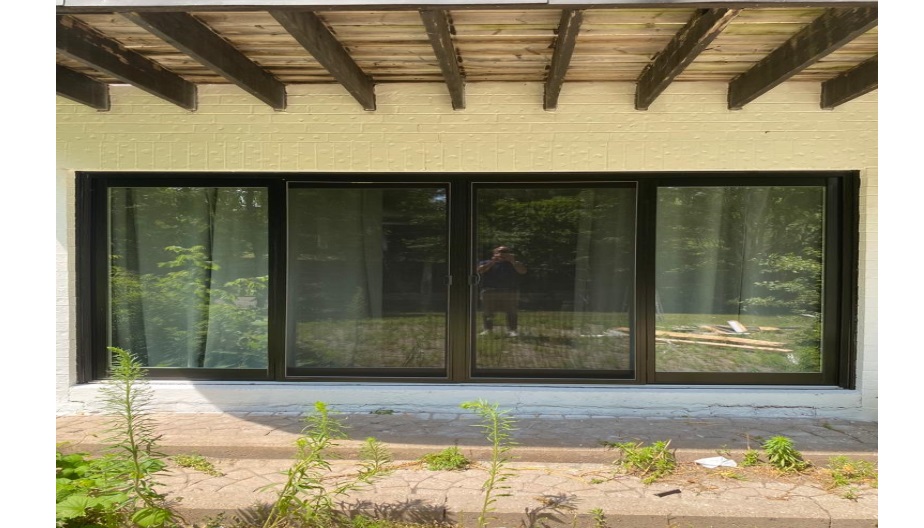 About Measuring Windows for Retrofit?
To ensure accurate measurements for retrofit windows, it's best to rely on the expertise of window professionals. They will take precise measurements of the existing frame opening rather than measuring the whole window space.
When measuring from top to bottom and side to side, they subtract ¼ inch from the height and ½ inch from the width. This accounts for any adjustments needed during installation.
Trust the experts with your measurements for replacement windows. You can rest assured that your retrofit windows will fit perfectly into place without compromising their energy efficiency or aesthetic appeal.
Why Choose Retrofit Window Installation Over New Construction?
When it comes to replacement windows, choosing between retrofit window installation and new construction can be a tough decision. While new construction windows involve removing the entire existing frame, retrofit windows are specifically designed to fit into the current frame without any major renovations.
If your window frames are in good condition and you don't need to change their size, opting for retrofit windows is a smarter choice. The installation process is quicker and more straightforward since these energy-efficient wonders seamlessly fit into the old frames.
What is the Removal and Retrofit Window Installation Process?
The removal and retrofit window installation process involves several steps to ensure a seamless transition from old to new. From measuring the window to fitting it snugly into place, each step plays a crucial role in creating an energy-efficient home that is both comfortable and visually appealing.
Measuring the Window
Window measurement is a crucial step to ensuring a precise fit for your replacement. Using a tape measure, start by measuring the height, width, and depth of the existing window opening. Take three measurements at different points to account for any variations.
For example: Measure the width from left to right at the top, middle, and bottom of the window.
These accurate measurements will help you choose an appropriately sized retrofit window or opt to order custom windows for a perfect fit.
Taking Off the Panels
Once you have measured the window, it's time to remove the panels. Start by opening the window and removing any screens or hardware attached to it. Then, carefully detach any casing or trim around the edges of the window frame using a suitable tool.
Use a pry bar or putty knife to gently loosen and lift off the wooden trim pieces. Taking off these panels will give you access to adequately prepare and clean your existing window opening for seamless retrofit installation.
Caulking
Before fitting the new window, it's important to apply a layer of caulking around the window opening. Caulking helps create an airtight seal and prevents drafts and moisture infiltration.
Using a high-quality caulk, apply it along the edges of the window frame where it meets the wall or siding. This will ensure that your retrofit window fits snugly into place and provides optimal insulation.
Fitting the Window
Now comes the exciting part—fitting the new window into place! With your retrofit window ready, position it carefully within the window opening. Ensure a tight seal by placing shims around all sides to maintain its stability.
Use a level to check for proper alignment and adjust as needed. Once everything is aligned correctly, secure the window in place using the screws or nails provided with your retrofit kit. This snug fit will prevent air leaks and maximize energy efficiency.
Finishing Touches
Once the new window is snugly fitted into place and secured, it's time for the finishing touches. Apply caulk around the edges of the window frame to create an airtight seal that prevents any kind of leak.
Afterward, reinstall any trim or casing that was removed earlier, ensuring it aligns correctly with neighboring surfaces. With these final steps, your retrofit window installation is complete, bringing both functionality and aesthetics to your home.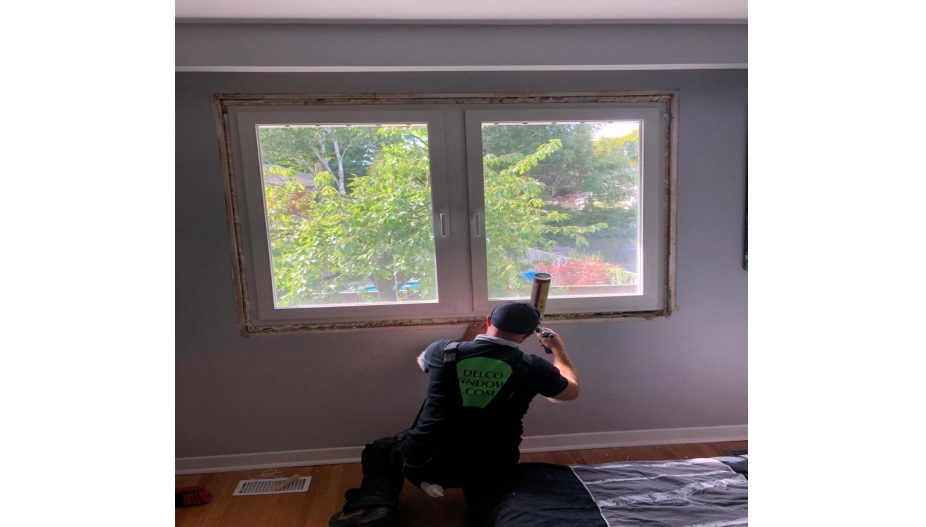 How Long Will the Removal and Installation take?
The time it takes to remove and install retrofit windows can vary depending on factors such as the number of windows, the complexity of the installation, and any additional modifications required. On average, a professional window installer can complete the process in a few hours to a full day. It's always best to consult with window installers for an accurate time frame based on your specific project.
Ready to Install Retrofit Windows?
Now that you have a clear understanding of what retrofit windows are and how to measure them, it's time to take action toward making your home more energy-efficient and sustainable. By replacing old windows with new energy-efficient ones, you not only lower your carbon footprint but also enjoy the benefits of improved insulation, noise reduction, and potential cost savings on your utility bills.
At Delco Windows and Doors, we specialize in high-quality window replacement services in Toronto. Our team of experts can guide you through the entire process - from measurement to installation - ensuring a seamless experience.
Don't wait any longer! Take the first step towards home improvement with retrofit windows today by contacting us at Delco Windows for a consultation. Start saving money while preserving comfort—it's a win-win!