The Benefits of Upgrading to Triple Pane Windows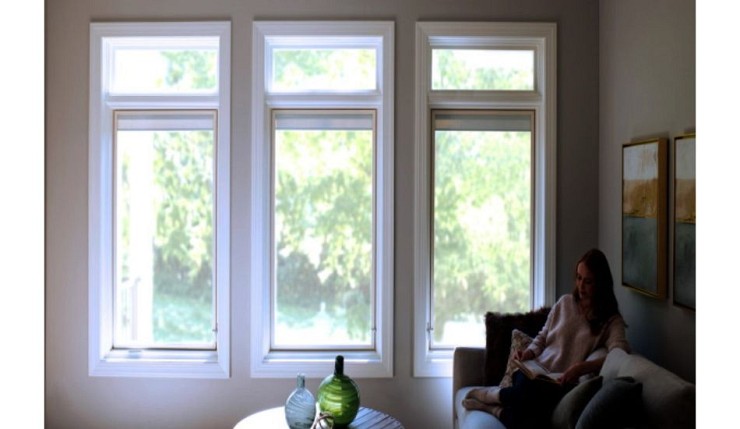 Windows plays a crucial role in the energy efficiency of our homes. When it comes to upgrading to triple pane windows, significant benefits are worth considering. Investing in triple-pane glasses can enhance your comfort and save on energy bills throughout the year.
Today's article will explore the numerous advantages of upgrading to triple-pane windows. We will also discuss why it's essential for any homeowner looking for maximum power efficiency.
What Are Triple Pane Windows?
Triple-pane windows consist of three layers of glass, each split by a layer of air or gas. These windows deliver superior insulation to traditional double-glazed windows with only two layers.
The extra insulation helps keep the heat inside during winter and stops it from entering in summer. Such characteristic results in lower energy bills and increased comfort. Triple-glazed windows are also known for reducing noise from outside, making them ideal for homes in busy areas.
However, double-pane windows are more common than triple-pane ones. Triple-pain ones can be harder to find as not all manufacturers offer them consistently across different locations. Despite this inconvenience, upgrading to triple-pane windows is worth considering due to their enhanced thermal performance and soundproofing capabilities.
5 Benefits of Upgrading to Triple Pane Windows
You should upgrade to triple-pane vinyl windows for
superior power efficiency
reduced noise pollution
enhanced security
environmental benefits
minimal window condensation.
Although the initial cost is slightly higher than double-pane windows, the long-term benefits make it worthwhile.
Energy Efficiency and Savings
Elevating to triple-pane windows can significantly impact energy savings and lower monthly bills. Studies have shown that these windows can decrease energy use by 12.2% compared to double-pane windows. Such a decrease results in noticeable cost reductions.
For example, you currently spend $200 monthly on heating or cooling costs. Then, upgrading to this window could save you around $24 monthly. The Lawrence Berkeley National Laboratory also found that installing thin triple-paned windows in different climates could save even more energy. For new construction projects in colder cities like Minneapolis, the high-performance windows could reduce energy usage by 16%.
Furthermore, incorporating triple-pane technology may allow homeowners to install smaller HVAC systems. That's also without sacrificing meeting building codes and regulations related to power efficiency. Suppose you're concerned about greenhouse gas emissions and want an effective way of reducing them from your residence's footprint. In that case, triple pane window installation is worth considering. It saves money and contributes positively to environmental protection efforts.
Enhanced Comfort and Noise Reduction
Triple-pane windows not only enhance your home's power efficiency but also provide enhanced comfort and noise reduction. With three layers of glass separated by insulating gas fills, these windows help maintain consistent indoor temperatures. This will keep your house warmer in winter and cooler in summer.
Additionally, the extra layer of glass acts as a sound barrier that reduces outside noise significantly. Imagine enjoying a quieter, more comfortable home with these windows installed!
Environmental Benefits
Triple-pane windows offer significant environmental benefits, making them an eco-friendly choice for homeowners. Switching to these windows can reduce your carbon footprint and contribute to sustainability efforts.
According to recent studies, modern triple-pane windows have been found to save an average of 12% on heating and 28% on cooling costs for a 1,500-square-foot building during two ten-week periods in winter and summer. This power efficiency reduces greenhouse gas emissions and less reliance on fossil fuels for heating or cooling homes.
Increased Security
Another benefit of these windows is increased security for your home. Triple-pane windows require potential burglars to break through three glass panes. Hence, they make it more difficult and time-consuming for thieves to gain access.
This added layer of protection increases the chances of a burglary being detected before entry can be made. You can also enhance security by choosing high-end locking mechanisms for your new windows. With these measures, you know your home is better protected against intruders.
Reduced Window Condensation
Condensation on windows can be a frustrating problem, leading to issues like rotted window sills, mould, and mildew. However, upgrading to this window can significantly reduce the occurrence of condensation.
Single-pane or double-pane windows allow heat to escape through the glass surface. However, triple-pane windows maintain a warmer temperature on the interior glass panel.
Another noticeable difference when you switch from old single or double-pane windows to new triple-pane vinyl ones is how cozier your home feels during winter. Gone are drafty spots near your windows that made you feel colder than other areas in your house.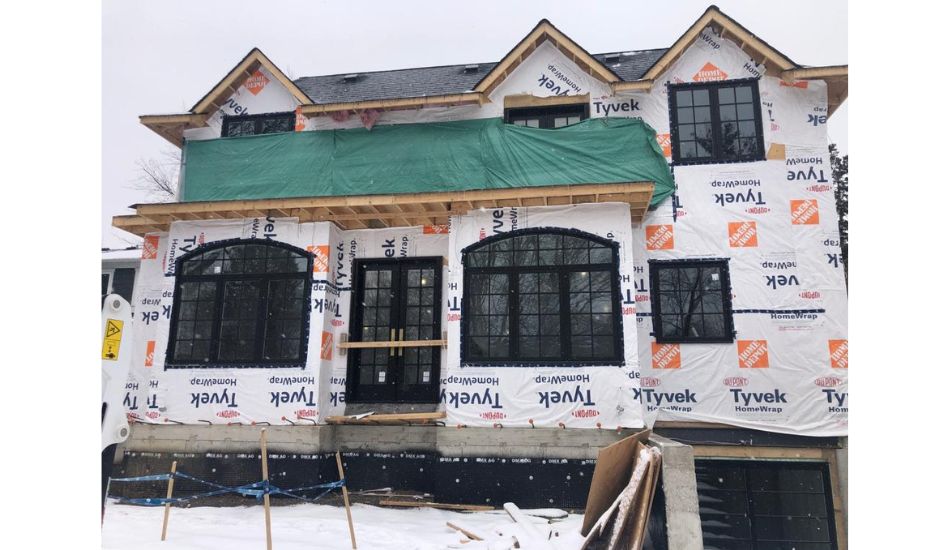 Is It Worth Upgrading to Triple-Pane Windows?
Several factors should be considered when deciding whether to upgrade to these windows. The local climate plays a notable role in determining if the extra cost is justified.
In colder climates, where reducing energy bills is crucial, these windows provide excellent insulation and may be worth the investment.
On the other hand, for those living in milder regions or homes with good power efficiency levels, double-pane windows might suffice without unnecessarily breaking the bank.
How Do You Get the Best Quality Windows for the Price?
Research and compare prices, materials, construction methods, and warranties to ensure you get the best quality windows for your budget. Read online reviews and consult with window specialists in your area.
Look for companies that offer high-quality products at competitive prices. Avoid falling for lower-priced options that compromise on materials or construction. Also, consider the following factors when making your decision.
Get Help from an Established Manufacturer or Installer
When buying triple pane windows, finding a trusted and established manufacturer or window installation company is essential. While plenty of discount options may be available, not all companies offer good value for your investment. Take the time to shop around and compare different companies.
Remember that you're not just purchasing windows but also paying for installation and warranty support. Be cautious if one company quotes significantly lower prices than others. Consider how they can offer such low rates.
Additionally, watch out for companies that won't provide clear answers about their manufacturing process or where their windows are made. Ensuring quality is crucial regardless of the features you choose.
Aesthetics
Before considering window upgrades, aesthetics play an essential role. The style of your windows should complement the overall look of your home to maximize the return on investment.
Today's market offers numerous options, ensuring you find a design that suits your preferences and matches your residence's architectural style. It's crucial to be satisfied with the new windows' appearance since they will become prominent once installed. Select windows that enhance functionality and visual appeal for complete satisfaction in your upgrade journey.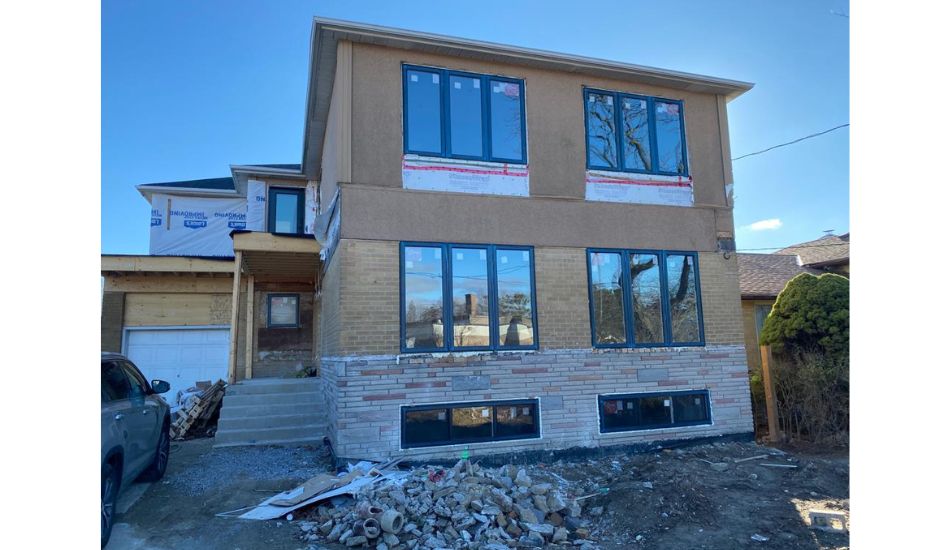 Ease of Use
When you visit a store, take the time to test out the display windows. Can they be easily opened and closed? Are they convenient to clean from both inside and outside your home?
Check if latches feel sturdy, screens fit tightly yet are simple to remove, and weather stripping is securely attached. If any of these aspects need to be more satisfactory, keep looking for other options that offer ease of use. Prioritizing convenience is essential when choosing new windows or doors for your home.
Energy Efficiency
Upgrading to energy-efficient windows can significantly improve your home's power efficiency. Multi-pane windows, like triple-pane or double-glazed windows, provide better insulation using gases like argon or krypton between the glass layers.
These gases reduce heat failure and prevent cold air from entering during the winter months. Additionally, low-E glass helps minimize solar heat gain in the summer while still allowing natural light to enter your space.
How Much Do Triple-Pane Windows Cost?
The cost of these windows varies depending on window type and local labour costs. On average, replacement of these windows can range from $550 to $1,100 per window, excluding labour costs.
Labour costs typically average around $38 per hour for window installation services. It's essential to consider the quality and pricing when choosing a reputable installer for your new triple-pane windows.
Conclusion
In conclusion, upgrading to triple-pane windows offers several key benefits. They provide better insulation and power efficiency, reducing heat loss and saving on power bills.
These windows also offer superior soundproofing properties, keeping your home quieter and more comfortable. Insulating gases, such as argon or krypton, separate the layers of glass, preventing condensation buildup and extending the lifespan of windows.
By choosing Delco Windows and Doors for your triple pane window upgrade in Toronto or the GTA area, you can trust our expert installation services with a competitive price tag. We take pride in providing high-quality products backed by excellent warranties. Upgrade your windows today! Call us to get started. Enhance your residence's look and comfort level with our top-notch vinyl triple-pane windows that are perfect for any budget.