Complete Guide to Energy Efficient Window Styles: Maximizing Comfort and Savings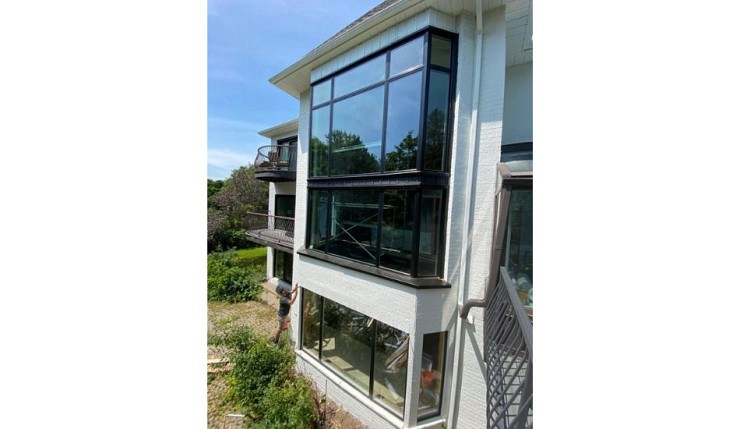 When you want to create a comfortable and energy-efficient home, the type of windows you choose can make all the difference. In this complete guide to energy efficient window styles, we will explore how these windows can help maximize comfort while saving you money on your energy bills.
Did you know that windows account for up to 25% of a home's heat loss? That's where energy efficiency comes into play. By choosing the right window style, frame material, and glass options, you can significantly reduce energy costs and improve your home's overall efficiency.
From double-hung windows to energy star certified windows – there are countless choices for every homeowner's needs. We'll look at all of these types and help you make the decision that'll surely come to your advantage.
What Are Energy-Efficient Windows?
Energy-efficient windows are designed to minimize heat transfer between the inside and outside of your home. That makes them highly effective in improving insulation. By reducing energy consumption and lowering carbon emissions, these windows not only help you save money on your energy bills but also contribute to a greener environment. It's a win-win situation for both your wallet and the planet.
5 Common Energy Efficient Window Styles
The range of choices is high in the world of energy-efficient window styles. From classic double-hung windows to sleek sliding windows, we'll explore five popular options that can enhance both your home's aesthetic appeal and its energy performance. Discover the perfect style for your needs!
1. Double-Hung Windows
Double-hung windows are a timeless choice for many homeowners. These are loved for their classic appeal and functional design. The versatile windows can be opened from both the top and bottom sashes, allowing you to control airflow and ventilation.
While they offer energy efficiency advantages in milder climates, it's important to note that air leakage may occur between the sliders in more extreme weather conditions. In such cases, casement windows might be a better option to ensure optimal energy savings.
2. Casement and Awning Windows
Casement windows are known for their excellent air ventilation capabilities. These windows open outward on hinges, allowing fresh air to flow into your home. They provide an unobstructed view and offer superior energy efficiency.
One of the advantages of casement windows is that they seal even tighter when strong winds blow toward your home. This prevents cold air from leaking in during extreme weather conditions - ideal for climates with high wind exposure.
However, it's essential to regularly maintain these windows. Must ensure that the stability and functionality of their hinges and seals remain intact. A well-maintained casement window will continue to provide optimal energy efficiency throughout its lifespan.
Awning windows function similarly to casement styles but have a top-hinged design instead. They open from the bottom outward, creating a roof-like effect while still allowing airflow within your living space or bathroom without compromising privacy. Both casements and awnings maximize natural light intake due to their wide openings. They offer impressive insulation properties – keeping you comfortable all year round!
3. Sliding Windows
Sliding windows are a great option for homeowners who want to enjoy panoramic views and abundant natural light without compromising on airflow. These horizontally-opening windows allow for larger sizes, making them perfect for framing picturesque scenes while still allowing fresh air into your home.
In addition to their versatility, sliding windows can be strategically placed in tight spaces like small bathrooms or near kitchen sinks, where other window styles may not work as well. However, it's important to note that, compared to some other window types, sliding windows may have higher air leakage rates, according to the US Department of Energy (DOE).
4. Fixed Windows
Fixed windows, also known as picture windows, are designed to remain closed and not open. These windows offer a stunning view of the outdoors with their expansive glass surfaces. However, some may mistakenly believe that these large glass panels make them less energy-efficient.
The truth is that fixed windows can be highly energy-efficient when manufactured with high-quality double-paned glass. The key lies in proper insulation and minimizing air leakage through the window frame. With the right materials and installation techniques, fixed windows can provide both beauty and efficiency to your home while maximizing natural light intake.
5. ENERGY STAR® Windows
ENERGY STAR® windows are a top choice for homeowners looking to maximize energy efficiency. These windows undergo rigorous testing by the National Fenestration Rating Council (NFRC) and earn the coveted Blue Energy Star label if they meet or exceed specific performance criteria.
With their superior insulation properties, Energy Star windows can help reduce energy loss, keeping your home comfortable all year round while lowering your energy bills. However, it's important to consider that window performance may vary based on climate conditions and geographic location. A window that performs well in warmer climates might not provide the same level of insulation in colder regions.
When shopping for new windows for your home, look out for the trusted ENERGY STAR logo as an indication of higher efficiency and potential savings on your energy costs.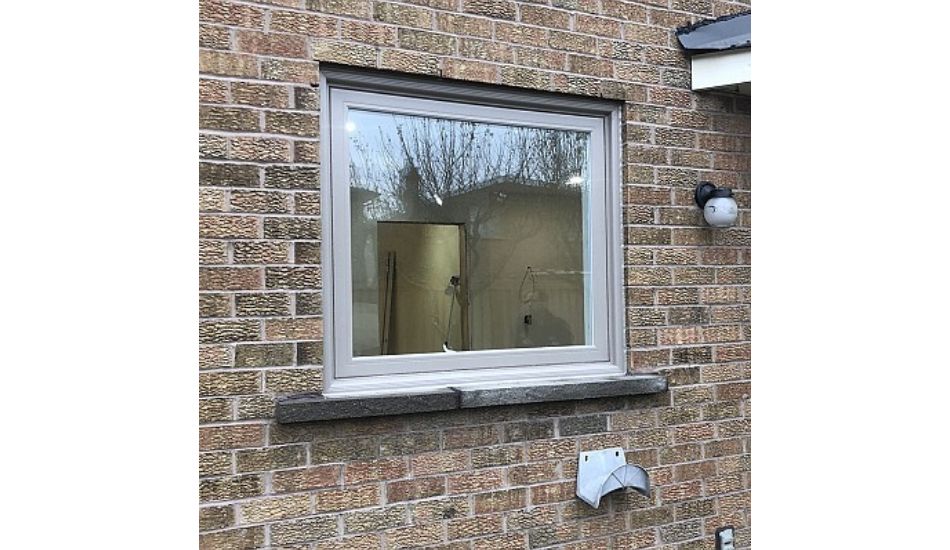 What to Look for in the Best Energy Efficient and High-Performance Windows
There are some factors that play a significant role in maximizing energy efficiency. And when choosing your windows, make an informed decision based on them to keep your home comfortable while reducing your energy costs. First, let's learn what they are-
Solar Heat Gain Coefficient (SHGC) Rating
When it comes to energy efficiency, the SHGC rating is crucial. It measures how well a window blocks heat from entering your home through sunlight. Look for windows with lower SHGC ratings, as they can significantly reduce solar heat gain and prevent your cooling system from working overtime. For example, Energy Star certified windows typically have an SHGC rating of 0.25 or less.
U-Factor
The U-Factor is a crucial factor in determining the insulation capability of windows. It measures how well a window prevents heat transfer, with lower values indicating better insulation. A low U-factor means less heat loss during the winter and reduced energy consumption for heating your home. Opting for windows with high-performance glazing can help achieve significant energy savings.
The Glazing Package
The type of glass used in your windows can greatly impact their energy efficiency. While triple-pane windows offer superior insulation, double-pane options with low emissivity (Low-E) glass are a popular choice. Low-E window glass features a thin coating of metal oxide that reflects heat back into the room while allowing natural light to enter. This helps keep your home comfortable and reduces both heat gain and loss.
Gas Between the Glass
Look for windows that have gas-filled spaces between the glass panes, such as argon, xenon, or krypton. These gases act as insulators and enhance thermal performance by reducing heat transfer through the window. Additionally, they can help minimize condensation on cold surfaces during the colder months. Windows with gas-filled chambers provide superior energy efficiency compared to those filled only with air.
According to the Department of Energy (DOE), replacing single-pane windows with double-pane low-e windows filled with argon gas can save homeowners up to 24% in heating and cooling costs annually.
Pane Spacers and Frame Materials
Don't overlook the importance of pane spacers and frame materials for energy efficiency. Windows with warm edge spacers minimize heat transfer at the edges of glass panes, reducing condensation and improving insulation. As for frame materials, wood frames offer excellent insulation. But composite frames combine durability with low maintenance requirements. This combination ensures both energy efficiency and long-lasting performance for your windows.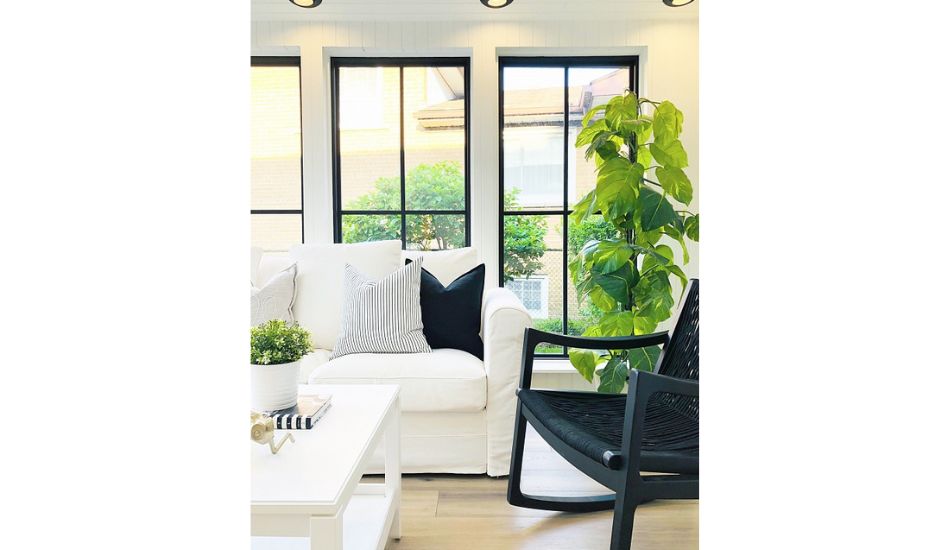 Benefits of Energy-Efficient Windows
Introducing energy-efficient windows to your home can bring a multitude of benefits. Not only will you see a significant reduction in your energy bills, but you'll also experience increased comfort and improved indoor air quality. And there's more!
Reduced Energy Bills
One of the key advantages of energy-efficient windows is their ability to save you money on your energy bills. By reducing heat loss during the winter and preventing heat gain in the summer, these windows help maintain a consistent indoor temperature without overreliance on heating or cooling systems.
In fact, studies have shown that installing energy-efficient windows can lead to savings of up to 12% annually on heating and cooling costs! Imagine what you could do with those extra savings in your pocket.
Increased Comfort
Energy-efficient windows not only help you save money but also enhance the comfort of your home. By insulating against extreme temperatures and reducing air leakage, these windows ensure a more consistent indoor climate throughout the year. Gone are the days of feeling drafts or dealing with hot spots near windows. Energy-efficient window options like double-pane or low-e glass provide superior thermal insulation for maximum comfort.
Improved Indoor Air Quality
Energy-efficient windows not only keep the elements at bay but also play a crucial role in improving indoor air quality. These windows are designed to reduce the intrusion of outdoor pollutants, allergens, and dust into your living space. With proper ventilation options like operable casement or awning windows, you can enjoy fresh air without compromising on energy efficiency.
In fact, it's evident that high-quality energy-efficient windows with low-emissivity (low-e) coatings can significantly reduce UV radiation and filter out harmful airborne particles for healthier indoor environments.
Increased Home Value
Investing in energy-efficient windows will definitely increase the value of your home. Potential buyers are increasingly seeking homes with energy-saving features and recognizing the long-term cost savings associated with them.
According to research by Remodelling Magazine, homeowners can recoup an average of 72% of their window replacement costs when they sell their property. Energy-efficient windows add curb appeal while demonstrating a commitment to sustainability and lowering utility bills - making your home more appealing on the market.
Improved Noise Reduction
With the hustle and bustle of daily life, it's important to create a peaceful sanctuary within your home. Energy-efficient window options like triple-pane or laminated glass can significantly reduce outside noise, allowing you to enjoy a quieter living space free from traffic sounds or neighbourhood disturbances. Now you can relax in peace without compromising on energy efficiency!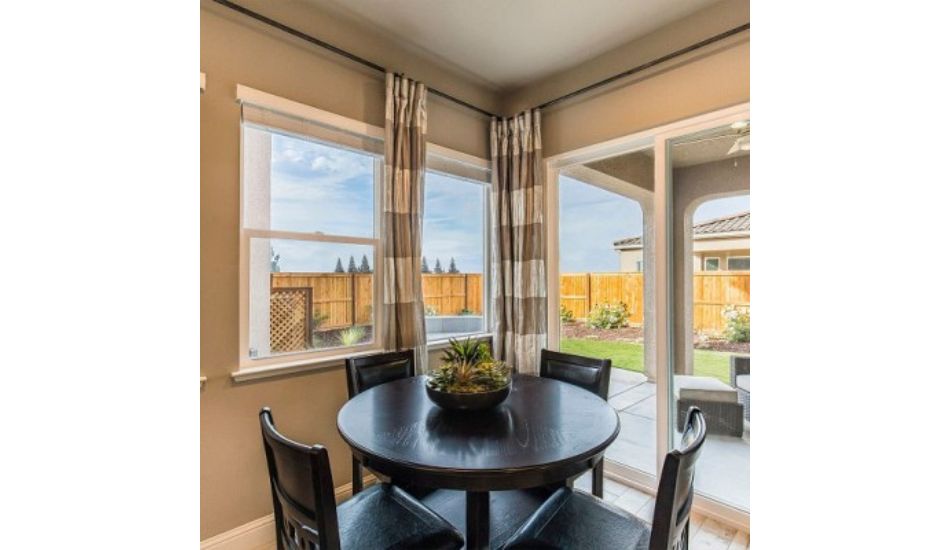 How Much Can You Save with Energy Efficient Windows?
If you have leaky, old windows in your home, they're definitely not helping your utility bills. Upgrading to energy-efficient double-pane windows can make a significant difference. According to the Department of Energy, replacing single pane windows with Energy Star-certified windows can save you anywhere from $125 to $465 per year.
For example, let's say you currently spend around $200 on monthly energy bills. By installing Energy Star windows with insulated glass, you could potentially save up to $700 or more each year! Of course, the amount saved will vary depending on factors like which windows are being replaced and the climate of your area.
Choosing the Right Energy-Efficient Window Style
Choosing the right energy-efficient window style is key, and I'll guide you through the decision-making process. From assessing climate conditions to balancing your budget and considering aesthetics, think wisely and make the right choice!
Assessing Climate and Weather Conditions
Assess the climate and weather conditions in your area before choosing energy-efficient windows. For colder climates like Toronto, triple-pane windows with low-e glass can provide superior insulation to keep your home warm in the winter. In warmer regions, consider double-pane windows with spectrally selective coatings to reduce heat gain.
Balancing Budget and Long-Term Savings
Balancing your budget and long-term savings is crucial when investing in new windows. While high-performance options may have a higher upfront cost, they can lead to significant savings on your energy bills over time. Consider factors like the window frame material (vinyl, wood, etc.), low-E glass coatings for insulation, and Energy Star certification that guarantees efficiency. It's an investment that pays off in the long run!
Considering Aesthetics and Architectural Compatibility
When selecting energy-efficient windows, don't forget about aesthetics and architectural compatibility. Windows are not just functional; they also add beauty to your home's exterior and interior. Consider different window styles, like casement windows for a modern look or double-hung windows for a classic appeal. Find the perfect balance between efficiency and style that complements your home's overall design!
Consulting with Window Professionals
Don't hesitate to consult with window professionals! They have the expertise and knowledge to guide you through various options and help you make an informed decision. Reach out to trusted companies for replacement windows. Receive personalized advice tailored specifically to your needs!
Conclusion
When it comes to maximizing comfort and savings in your home, energy-efficient window styles are the way to go. By replacing outdated windows with high-quality, energy-efficient options from Delco Windows and Doors, you can significantly reduce your energy costs and improve the overall efficiency of your home.
We encourage you to make informed decisions by considering factors such as window type, frame material, and glass options. Look for windows that have earned the Energy Star certification from reputable window replacement companies like Delco Windows and Doors.
Remember that sustainable living and environmental responsibility start right at home. Investing in the best energy-efficient windows not only benefits you financially but also contributes to a greener future. Learn more about our range of energy-saving products or schedule a consultation for replacements specifically tailored to meet your needs. Visit us today!