The Cost of Triple Pane Windows: A Comprehensive Guide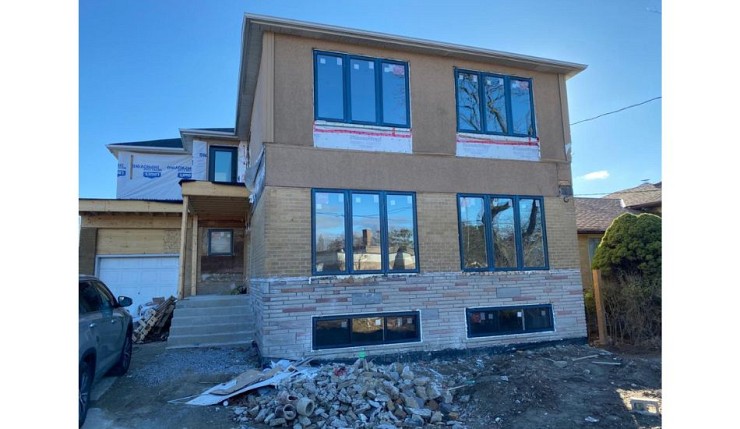 If you want to enhance energy efficiency in your home, replacing your windows can have a significant impact. Triple-pane windows, in particular, offer superior insulation and can help reduce energy costs. A triple-paned window can be up to 50% more energy efficient than a single-paned window and up to 20% more efficient than a double-paned window.
Understanding the cost factors involved in installing triple-pane windows is essential when considering this upgrade. In this complete guide, we will explore the average cost of triple pane windows, factors that affect the cost, and strategies to reduce expenses.
Average Cost of Triple Pane Windows
Triple-pane windows can offer significant energy savings, but what about the cost? On average, these windows can range from $400 to over $3,000 per window, including installation. The final cost depends on size, window type, frame material, and labour. However, investing in triple-pane windows is worth it in the long run, as they provide superior savings on energy and can help lessen your energy bills. So, while the initial cost may be higher, the savings and comfort they provide make it a worthwhile investment.
Factors Affecting Cost
Now, let's delve into the factors that can impact the cost of triple-pane windows. Several key factors, such as window size, window type, frame material, and even the location of your windows, can influence the overall cost.
Window Type
The type of window you pick can have an impact on the cost. Larger windows with intricate mechanisms tend to be more pricey in terms of materials and labour. Here are some average costs, including installation:
● Awning window: $1,100
● Bay window: $4,000
● Bow window: $9,600
● Casement window: $1,250
● Double-hung window: $820
● Hopper window: $700
● Picture window: $650
● Single-hung window: $575
Additionally, the size of the window matters, with triple-pane glass typically ranging from $25 to $40 per square foot.
Material
The choice of window frame material can also affect the cost. While aluminium is the cheapest option, it lacks insulation. If energy efficiency is a priority, insulated vinyl is a better choice. Fibreglass offers the highest insulation and durability, but it comes with a higher price tag. Here are the average costs per window based on material:
● Aluminium: $1400
● Fibreglass: $1,800
● Vinyl: $900
● Wood: $1,100
Story Level
First-floor windows tend to be the least expensive to replace. However, when it comes to upper stories, the installation process becomes more time-consuming. Besides, it requires additional equipment and safety precautions, resulting in higher installation costs.
Gas Fill
The energy efficiency of triple-pane windows is attributed to the three glass panes and the insulating gas between them. Krypton gas is the highest quality, but it's also the most expensive. Argon gas, on the other hand, is more affordable and widely used. While slightly less effective than krypton, it still provides better heat transfer prevention than standard air.
Glass Treatment
Investing in windows with a low-emissivity (Low-E) coating can further enhance energy efficiency and reduce costs. This thin coating limits the amount of sunlight passing through, making your windows more energy-efficient. While windows with Low-E glass may cost around 15% more than standard windows, the long-term savings in energy costs make it a practical investment.
Labour Cost
Regarding labour costs, triple-pane windows require more time and effort due to their heavier weight and complexity. It is advisable to allocate around $100-$500 per window to install triple-pane windows. Factors that increase the installation time and effort will also contribute to higher labour costs.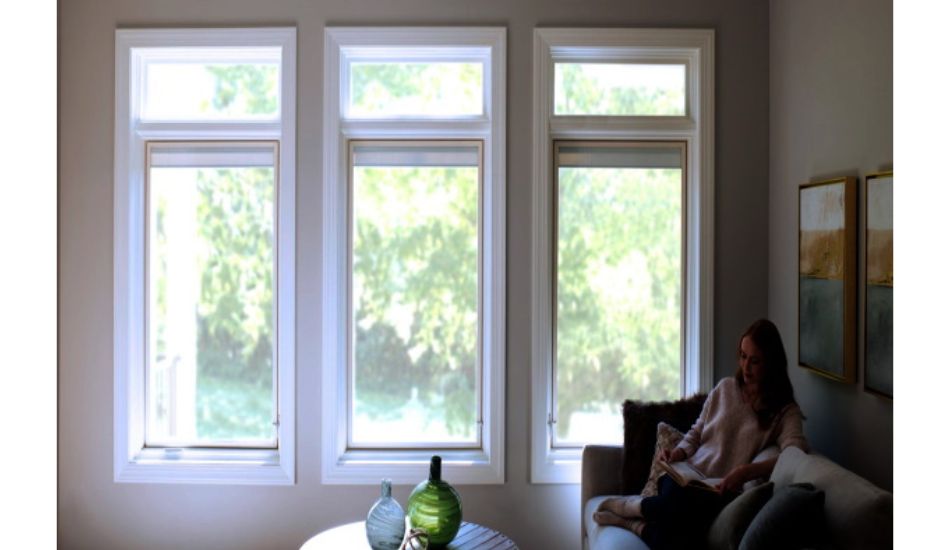 Triple Pane vs. Double Pane Windows
When comparing the cost of triple-pane windows to their double-pane counterparts, it's essential to consider factors like efficiency, security, noise reduction, and insulation.
Triple pane windows are more expensive but offer higher efficiency, with an average rating of 97%. They provide better security, superior noise reduction with an STC rating of 26-38, and enhanced insulation with an R-value of up to 5.
On the other hand, double-pane windows are less expensive but have a slightly lower efficiency rating of around 90%. They still offer good security, decent noise reduction with an STC rating of 26-32, and moderate insulation with an R-value of 3-3.7.
Hence, it's evident that triple-pane windows have a higher upfront cost. Nevertheless, their improved energy efficiency, security, noise reduction, and insulation make them a worthwhile investment. Those seeking long-term savings and a more comfortable living environment are encouraged to purchase triple-pane options.
Professional vs. DIY Window Installation
Now let's explore the cost considerations when it comes to the installation of triple pane windows: professional installation versus DIY. Each option has its pros and cons, impacting the overall cost.
Professional installation may be more expensive upfront, but it offers numerous advantages. Skilled professionals ensure correct and efficient installation, leading to better insulation, reduced drafts, and increased energy savings. Their expertise ensures compliance with local building codes and your windows' suitability for the climate.
On the other hand, opting for a DIY installation can save on labour costs. If you have experience and skills in home improvement, this may be a tempting option. However, it's crucial to consider the potential downsides. Improper installation can lead to cases such as drafts, leaks, or damage that could undermine any initial savings, resulting in extra repair costs.
Ultimately, weighing the cost savings against the risks and potential long-term expenses is crucial when deciding between professional and DIY installation. For peace of mind and optimal performance, professional installation is recommended, especially with complex triple-pane windows.
How to Reduce Triple-Pane Window Costs
To reduce the costs of triple-pane windows, consider these strategies when working with professional installers:
Opt for affordable frame materials like insulated vinyl that provide adequate insulation.
Stick to standard window sizes and styles to avoid customization costs.
Replace all windows immediately, if possible, to benefit from bulk discounts and overall cost savings.
Time your window replacement during the off-season, such as summer or winter, when contractors may offer lower rates due to reduced demand.
Obtain quotes from multiple contractors to compare prices and potentially negotiate better deals.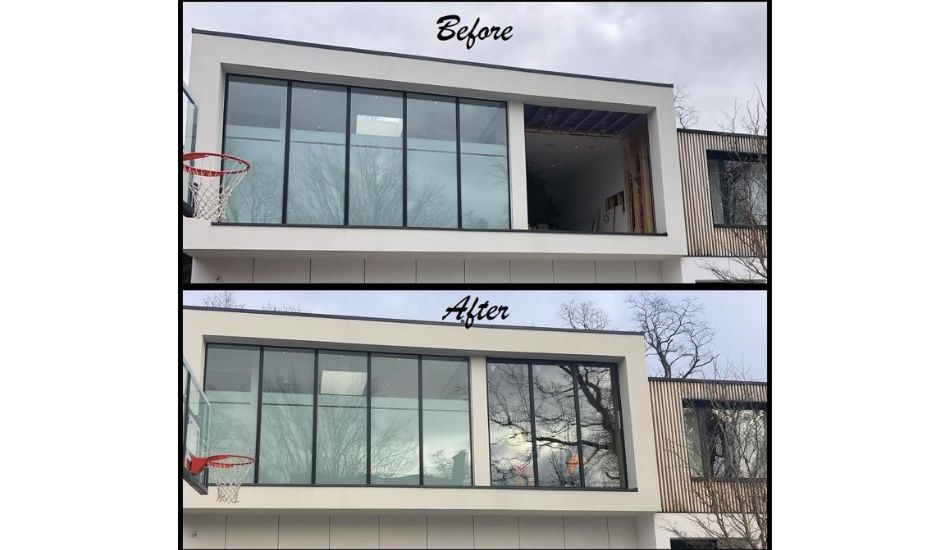 How to Hire a Professional
When hiring a professional for your triple-pane window installation, it's crucial to ensure they are experienced, licensed, and insured. Ask for an itemised cost breakdown to understand what you're paying for. Check their Better Business Bureau rating and read customer reviews to gauge their reputation.
At Delco Windows and Doors, we pride ourselves on our excellent reputation, expert installation, competitive pricing, and maximum energy efficiency. Our licensed and insured professionals have years of experience installing triple-pane windows. We provide itemized estimates. Our satisfied customers rave about our service and workmanship. Contact us today for any of your window installation needs.
FAQ About Triple Pane Window Cost
Are Triple Pane Windows Worth It?
Ans. When considering the cost factor, whether triple-pane windows are worth it leans on your budget and energy-saving goals. While they may have a higher upfront cost, their ability to significantly reduce energy bills in cold climates makes them a worthwhile investment for long-term savings.
How Do I Know When to Replace My Windows?
Ans. To determine when to replace your windows, consider signs such as condensation between panes, increased outdoor noise, drafts, and rising energy bills. These indicators suggest that your windows are no longer appropriately insulating your home, leading to potential heat loss and higher energy costs. Investing in new windows can help improve energy efficiency and save on long-term expenses.
Do Triple Pane Windows Reduce Sound?
Ans. Regarding sound reduction, triple-pane windows offer better insulation than single- and double-pane windows. However, the difference in sound reduction between a high-quality double-pane window and a similar triple-pane window is usually minor, considering the cost factor.
When Should I Install New Windows?
Ans. Deciding when to install new windows depends on various factors, including the age of your windows, home, and climate. If budget concerns you, you can prioritise replacing windows based on urgency or opt for partial replacements. It's essential to weigh the replacement cost against the potential benefits in energy savings and increased comfort.
Do Triple Pane Windows Increase Home Value?
Ans. When it comes to increasing home value, the cost factor plays an important role. While triple-pane windows can provide excellent energy efficiency, their higher initial cost may not always translate into a significant return on investment. The value they add to your home depends on the local market and the prevalence of triple-pane windows in your area. In regions with extreme climates, triple-pane windows are more common. In such areas, their installation could potentially increase your home's value compared to single- or double-pane windows.
Is Triple Pane Glass Bulletproof?
Ans. While triple-pane glass offers excellent insulation and energy efficiency, it is not bulletproof. Bullet-resistant materials are made from glass-clad polycarbonate or acrylic, and the level of protection depends on the thickness and type of material used. The cost of bullet-resistant windows is significantly higher than standard triple-pane windows due to the specialised materials and manufacturing processes involved.
Final Thoughts
The cost of triple-pane windows can vary depending on factors such as window type, frame material, and installation. While they may have a higher upfront cost, the long-term benefits of improved energy efficiency, reduced utility bills, increased comfort, and potential home value increase make them a worthwhile investment.
To get an accurate estimate, it's recommended to obtain multiple quotes and explore different options. Investing in high-quality triple-pane windows from reputable companies ensures expert installation and maximum energy efficiency for years.